Ryanair

Ryanair Delayed or Cancelled Flight compensation and refund
You bought one or more tickets from Ryanair and found yourself in an unpleasant situation: the flight was delayed or canceled or denied boarding? Do you still not know if compensation is due in your case?
You could claim up to €600 from Ryanair . AirAdvisor makes claiming compensation easy. If we claim your compensation, we charge a fee of 30% from the amount you receive from the airline. However, we get paid only if we successfully claim your compensation on your behalf.
Amount of compensation from Ryanair
The length of your trip and the duration of Ryanair delay determine the amount of compensation you can claim.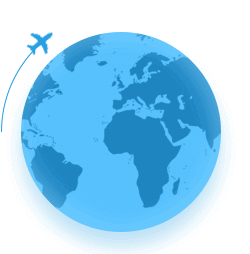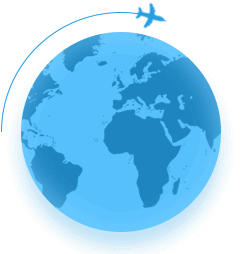 €400
from 1500 km up to 3500 km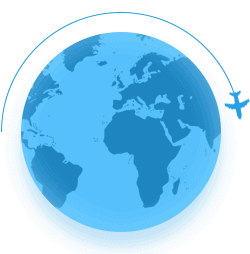 How it works
Submit your claim
It only takes minutes to finish it! That way you'll find out your preliminary eligibility – and the size of the compensation.
We fight for your rights
Our experts will be checking your eligibility in depth, contacting the airlines, working with the authorities and so on.
Receive your compensation
Once we receive the compensation, we will transfer the money to you, minus our fee. You don't pay if we don't win.
What happened with Ryanair clients
Ryanair Delayed or Cancelled Flight compensation and refund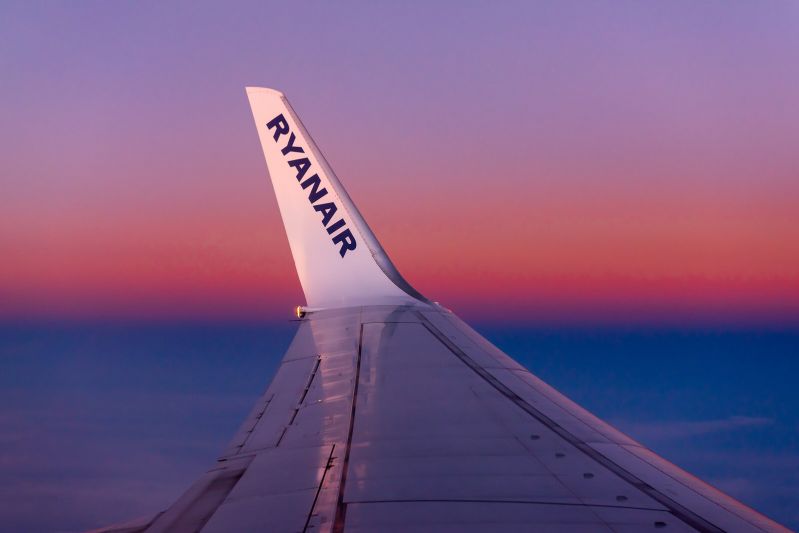 Compensation for delayed, canceled flight or denied boarding: RyanAir
Delays and cancellations are situations that cause discomfort and many questions, so RyanAir offers services and compensation to minimize losses. If your flight has a delay of more than 2 hours, you can choose between two available options.
Make a refund request
Change the delayed flight free of charge
The passenger may complete the refund application if his flight has a delay of more than 3 hours. With this option, you can get back the full cost of the ticket. The refund will be processed by the company within seven business days, using the same form of payment as for the initial booking. So, you need to get the money or the answer after seven business days.
If you had a canceled or a delayed flight in the last three years, the AirAdvisor team could help you get compensation.
What services am I entitled to ask in case of cancelation or delay?
Commission Regulation 261 obliges the companies to provide compensation to the passenger whose flight was canceled or delayed. So, if your flight is canceled or your arrival time is delayed for more than 3 hours, you can choose one of the following options:
Full refund - the company provides a full refund for a booked flight that has not been operated;
Transfer to the next available flight for the final destination. If you choose this option, the company provides:
-meals and drinks in a reasonable amount for the waiting period;
-two phone calls, fax or email messages;
-reasonable accommodation at the hotel, if it is required for one or more nights;
-reasonable transportation between the airport and the accommodation;
-transfer to a subsequent flight to arrive at a destination chosen by you.
Additionally, you can claim damages up to € 600, depending on the distance you are traveling or the length of the delay.
Compensation offered by the company Distance
250EUR <1500 km
400EUR Between 1500 and 3500 km
600EUR More than 3500 km
AirAdvisor offers advice and helps you with procedures to get compensation.
The Company is not obliged to provide compensation in the following cases:
The passenger is informed of the cancellation at least two weeks before the scheduled time of departure;
The passenger is informed of the cancellation between 2 weeks and seven days before the scheduled time of departure and is offered redirection, allowing him to leave no more than 2 hours before the scheduled departure time and arriving at the final destination less than 4 hours after the scheduled time of arrival;
The passenger is informed of the cancellation less than seven days before the scheduled departure time and is offered redirection, allowing him to leave no more than an hour before the scheduled departure time and to reach the final destination less than 2 hours from the scheduled time of arrival.
Damaged, delayed or lost baggage
If your baggage is damaged, delayed, or lost, you must report this issue at the airport arrival and make a complaint. Reporting of damage, delay, or loss of baggage is made at the airport arrival, and then the complaint is sent to RyanAir.
Damage to hold baggage must be reported to the airport within seven days of the date when the baggage damage occurred. This complaint will be processed within 15 days by RyanAir.
If baggage has been lost or has been delayed, the deadlines for submitting the complaint are slightly different from those set for damage. Lost or delayed baggage must be reported to the arrival airport and, also, a complaint needs to be submitted to Ryanair within 21 days of the date of the loss disposal. The loss baggage claim will be processed within 28 business days of receipt. The request for baggage delay will be processed within 15 business days of receipt of the complaint.
To avoid speculation, but also to comply with the law, the company will request the following documents to assess the damage, but also for confirming the loss:
Copies of the original coupon(s) for damaged article(s) in case of deterioration. Damaged items and original bills must be retained until the complaint is completed. A copy of the original coupon is not accepted instead of the original baggage receipt.
Copies of the original coupon(s) for article(s) delayed/lost in case of loss or delay. Original receipts must be retained until the claim is completed
How do you get the answer?
RyanAir will send you a response to your complaint with all the details attached to the email you provided in the complaint.
RyanAir's liability for loss, delays or damage to hold baggage is limited unless a higher amount is declared in advance and additional charges are paid. All these issues and concerns are governed by the Montreal Convention of 1999.
If you haven't received a satisfactory response, you can contact the AirAdvisor team for compensation information.
General information about Ryanair
RyanAir is the first airline to manage more than a billion passengers on board, making it the leader of the commercial airline in Europe.
The first flight of the Irish company was launched in 1985, carrying on board 15 passengers traveling on the Waterford (city of Southern Ireland) route to London Gatwick. At the moment, RyanAir offers its customers 2400 daily routes from 86 bases (84 in Europe), connecting 215 destinations in 37 countries. These routes are served by over 450 Boeing aircraft, run and groomed by over 14500 professionals.
RyanAir's operational bases are: Alghero, Alicante, Barcelona, ​​Bari, Billund, Birmingham, Bologna, Bournemouth, Bremen, Brindisi, Bristol, Brussels / Charleroi, Budapest, Cagliari, East Midlands, Edinburgh, Eindhoven, Faro, Fez (from April 24, 2013), Girona, Glasgow-Prestwick, Gran, Canary, Hahn, Karlsruhe / Baden-Baden, Kaunas, Krakow, Lanzarote, Leeds / Bradford, Liverpool, London-Luton , London-Stansted (largest hub), Maastricht / Aachen, Madrid, Malaga, Malta, Manchester, Marrakesh (from April 2013), Milano / Bergamo, Oslo-Rygge, Roma-Ciampino, Seville Shannon.
How do I check-in with RyanAir?
Check-in can be done very easily and quickly, here you have some options:
60 Days Before Flight (Paid)
With this method, you choose and secure, a certain place, on board the plane you want to own. This method is counter-paid.
Online, on the Ryanair website (free of charge)
Starting 48 hours before the flight and up to 2 hours, you can check-in online. The company will automatically place you on board the aircraft. Download or print the boarding card; it needs to be presented when boarding.
With the RyanAir application (free of charge)
The RyanAir application is very convenient; it allows you to find out all the details of the flight as well about check-ins. Just fill in the required information and have your boarding pass at your disposal. Check-in with the application can be done starting from 48 hours before the flight and up to 2 hours.
At the airport, when boarding (Paid)
Check-in starts 2 hours in advance and must be done at least 40 minutes before the flight.
Baggage Policy
RyanAir has three options in its baggage policy that you can use as a passenger:
A small handbag that can be seated under the passenger seat with the following dimensions being 40cm X 20cm X 25cm. It is included in the price of any airline ticket offered by the company. This baggage category includes a handbag, laptop case, or a small backpack.
Extra baggage of up to 10 kg that can be carried on board. This option is available if you have purchased the "Priority & 2 cabin bags" service or the Plus/Flexi/Family ticket or connection flight service. In this case, the extra baggage you have must meet the following conditions: not to exceed 10 kg and dimensions of 55cm X 40cm X 20cm.
10 kg of baggage. If you do not have priority and want to bring on board a second larger trolley, weighing 10 kg, you have to purchase the "10kg baggage" service. The second 10 kg (55cm X 40cm X 20cm) baggage should be placed at the baggage store before moving over to the security point.
Claims and complaints (lost/damaged baggage)
To help us quickly process your claims on lost or damaged baggage, attach a copy of the Cabin Report or Property Irregularity Report (PIR) that is available on board the aircraft or at the airport when you report the delay, damage or loss of the baggage. Provide your contact information and details of the bank account in which you wish to be transferred the compensation (if granted).
Have you lost your baggage? The amount of compensation granted for your lost baggage is determined by the Montreal Convention and the Warsaw Convention. This amount will not exceed € 1000. The amount is calculated daily in SDRs - a currency that relies on several international currencies.
If your baggage is lost, damaged, or delayed, the first thing you have to do is report the problem to the baggage collection service at the arrival point. If you don't do that the claim process will become much harder. Generally, for any type of compensation, prompt action is most efficient.
If your baggage is delayed or missing, the airline has 21 days to find and return it. If you do not get your baggage back within 21 days, you can still claim compensation for delayed baggage.
Compensation amount
The airline will examine any complaints you make about damaged baggage, and will pay according to the value of your baggage plus any item inside that has been damaged as well. It is often useful to take pictures for further use in any communication with the airline after reporting the damage.
If your baggage is lost, damaged, or delayed, the first thing you have to do is report the problem to the baggage collection service at the arrival point. If not, you can make the entire claim process much harder, and you may not receive the compensation.
Things to do in all cases
Act immediately! If you're still at the airport, go to a RyanAir representative. Request the Property Irregularity Report. This is a statement form that has to be submitted within five days and just after that is possible for the crew to check where your baggage is and where it got lost.
Go to Lost Baggage Office in the transit area, where you will receive help completing a Report on Property Irregularities (PIR). If no report is made at the destination airport, no one will accept the responsibility. If the luggage is not returned within 21 days of reporting to the destination airport, RyanAir will be responsible for the loss.
The company can not be held responsible for the wrong bag identified by another passenger - all costs are the responsibility of the passenger involved.
Time limits for receiving luggage compensation
The Montreal Convention sets deadlines for any luggage claims:
Damaged baggage - seven days after the receipt of damaged baggage;
Delayed baggage - twenty-one days after the date of delivery;
Lost baggage - There is no time limit, but it is advisable to make the complaint as soon as possible once the luggage is missing for twenty-one days or if the airline acknowledges that they have lost.
Limitations on luggage on international voyages:
You can carry only the luggage allowed by your ticket option when you buy it.
Fluids transported in hand luggage are subject to the following government restrictions: the liquid must be in a container of a maximum volume of 100 ml, all liquid containers must be transported in a clear plastic bag of 1-liter x 20 cm.
Medicines are allowed in hand baggage (the essential ones - with a certificate confirming that you need this medicine). When transporting medications in liquid form, check the safety rules for transporting liquids on board.
Cheap tickets
RyanAir offers periodically affordable travel deals that include cheap flights to different locations. If you want to fit into a specific amount, all you have to do is use the filters available on the site and indicate the maximum amount. So, browsing through the various proposals, you'll find those with the lowest price.
Cashback?
You do not receive discounts in exchange for immediate payment, but RyanAir offers you other facilities.
You can enjoy priority boarding in exchange for a payment starting at 6 euros per person. This facility allows you not only to be served as a priority but also to keep your hand baggage if stored in the hold baggage.
Pre-booking is also a facility offered by Ryanair. If you want to choose a specific seat to take on board, you can do it in advance of 60 days and ending 2 hours before the flight. Depending on the type of seat you wish to reserve, the payment will be as follows:
Places with extra legroom from £ 7.00 / € - Rows 1, 2 (D, E, F), 16 and 17.
Places in front with £ 7.00 / € - Rows 2 (a, b, c) and 3-5.
Standard chairs are starting at £ 3.00 / € - all other chairs (Rows 6-15 and Rows 18-33).
Another service you can use is RyanAir Rooms.
Ryanair Rooms help you to find accommodations that offer to lodge only by entering the date and place where you are. And in the end, you get 10% off the leased room value in the form of a flight credit, which you can use for the purchase of tickets, the RyanAir service payment.
Car rental
For your convenience, RyanAir offers car rental services. Just enter the place and date of the pickup, and you can choose from the many options you get as a result, at advantageous prices.
Loyalty programs
RyanAir offers its passengers a special card that allows them to enter the loyalty program of the company. With this loyalty program, you get several points that allow for discounts on ticket purchase, or you can even benefit from free flights.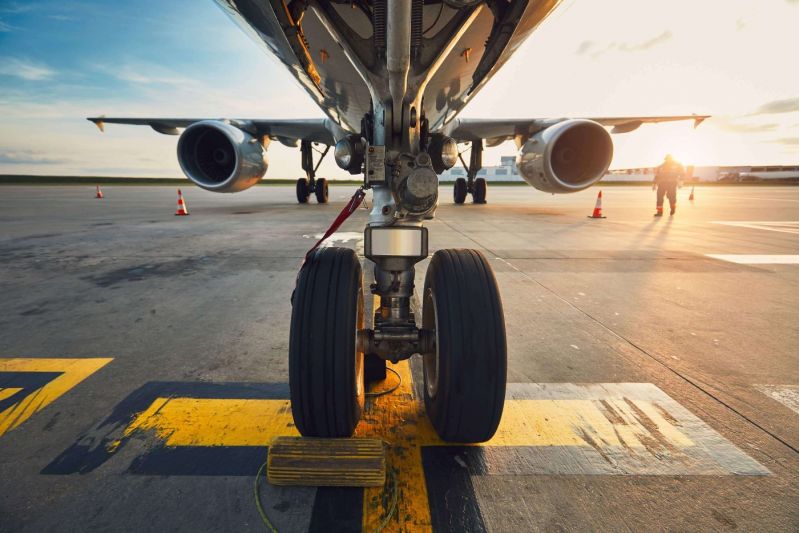 Company contacts
If you want to book a flight by phone, you can call the company directly. If you want to know general information you can do it directly, by phone calling Customer Service. If you book a ticket by phone, its cost will be higher.
So for new Bookings/General Questions call:
Romania 1520 444 004
United Kingdom 0871 246 0000
Germany 0180 667 7888
France 0892 562 150
Belgium French 0902 33 660
Belgium English 0902 33 600
Netherlands 0202 622 907
Hungary 0690 982 213
Italy 02 89980500
Spain 902 051292
Sweden 0900 100 0550
Norway 0820 040 02
Finland 0600 190 55
Poland 703 303 033
The rest of the world: + 44 871 246 0002
Cost and places: summary
RyanAir is a low-cost company, so the ticket prices are not constant, as they vary depending on the time of purchase, destination, number of days spent, but also general external factors such as state regulations or fuel prices. However, the cost of airplane tickets is considered small and available to the majority of the population. Tickets can be purchased directly from the Ryanair site, and depending on the type of ticket you wish to book, you can pay a smaller or larger amount, including your baggage and the class you want to fly.
Places are offered at random if you choose to check in 48 hours before the flight. If you want to choose the place on board, you need to reserve it 60 days before the flight for a fee.
How can I cancel my ticket?
All flights made by RyanAir can be modified but cannot be canceled.
It is not mandatory to notify RyanAir if you can not make the trip and if you can not make the departure flight, the return flight can be used.
Flight data/times/routes/names can be changed up to 2.5 hours before the flight time by using the Manage Booking option unless you have already checked in.
If you do not travel with the flight you booked, the fare, fees, and commissions are not refundable, but you can file a written request to pay your government tax. This application shall be submitted within one month from the date of the originally planned trip.
Do you travel with your kids?
If you travel with children on board, you must know that there are some conditions and regulations that you are bound to respect:
The following child restraint systems are permitted on board:
baby safety belt (provided by RyanAir);
Amsafe CARES Retention System (Passenger);
Approved child seats for use on board;
RyanAir offers a wide variety of snacks and drinks available on board so that you can find the right food for children;
You can carry two infants or baby equipment for free - 1 baby carriage or baby car seat or lift cushion or a travel bed.
RyanAir does not transport unaccompanied minors under the age of 16. They must always be accompanied by passengers aged over 16. No airline companions or special facilities are available for this cause.
Babies aged 0-7 days are not accepted on Ryanair flights.
Babies can be included in a flight booking during the online booking process. A baby can sit in the arms of an adult (the crew of the aircraft provides a baby seat belt).
Food, Drinks On Board?
RyanAir allows you to bring your food on board. However, for safety reasons, you can not bring hot drinks; they can be purchased from the onboard menu offered by the company.
Electronic devices on board?
RyanAir allows the use of electronic devices during flight. They must not exceed 1 kg and be set to airplane mode. Here's what devices you can use:
Tablet
Smartphone
iPod
E-Reader
MP3 player
Portable
DVD player
Other larger portable electronic devices such as laptops may be used once the cruising altitude has been reached and the seatbelt indicator has gone out, but this equipment must be closed while running on the ground, take off and landing, for safety reasons.
Spoken language on board
Crew members speak fluent English, but also a few other international languages, depending on the destination. At the airport, you will meet operators who speak in the local language.
Safety Record
RyanAir is an airline with an acceptable degree of safety on board and never had a fatal accident on one of its planes.