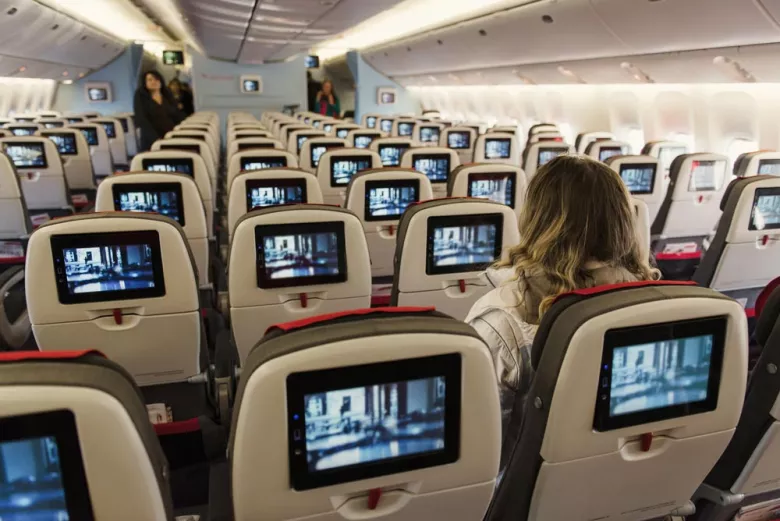 Inflight Entertainment: United Airlines, British Airways, Emirates, Qatar Airways and more
In the past, if passengers wanted to pass the time on a long-haul flight, they had to bring their own books, magazines, and other forms of entertainment. But in today's world, many airlines offer state-of-the-art inflight entertainment systems for your enjoyment.
The average inflight entertainment system offers an array of movies, TV show episodes, music tracks, and even games to play to pass the time. This can be great if you have an especially long flight, or if your flight got delayed.
But not all inflight entertainment is created equal. Some airlines do entertainment much better than others. In this guide, we'll look at the entertainment options from major airlines and compare them.
American Airlines Inflight Entertainment
Let's start off with a look at one of the world's biggest and best-known airlines: American Airlines. One of the first things to note about the inflight entertainment experience with American is that it can vary. American has a huge fleet with a lot of different aircraft, and some of them offer more entertainment features than others.
The whole of American's fleet has WiFi technology, but only some planes will have seatback screens. Others simply let you connect to an on-board app to stream content on your own device. If you do make it onto a flight with seatback screens, American has some of the best movie selections in the business but lacks in terms of TV variety.
Figuring out how much you are owed for a disrupted flight can be complicated. We're here to help. Let us assess your compensation for you.Check Your Flight
Delta Inflight Entertainment
Next, let's look at Delta Airlines inflight entertainment. If you want a good entertainment experience, Delta is a fine choice, as the majority of the airline's fleet comes with seat back seats, WiFi and even in-seat power systems to charge up your phones, tablets, and other devices.
The Delta inflight entertainment app is really impressive in terms of variety and quality. You can watch all sorts of the latest movie releases on Delta flights, but that's not all. The app also offers TV shows, digital magazines, and even guided meditation sessions to help you relax and enjoy your flying experience.
United Inflight Entertainment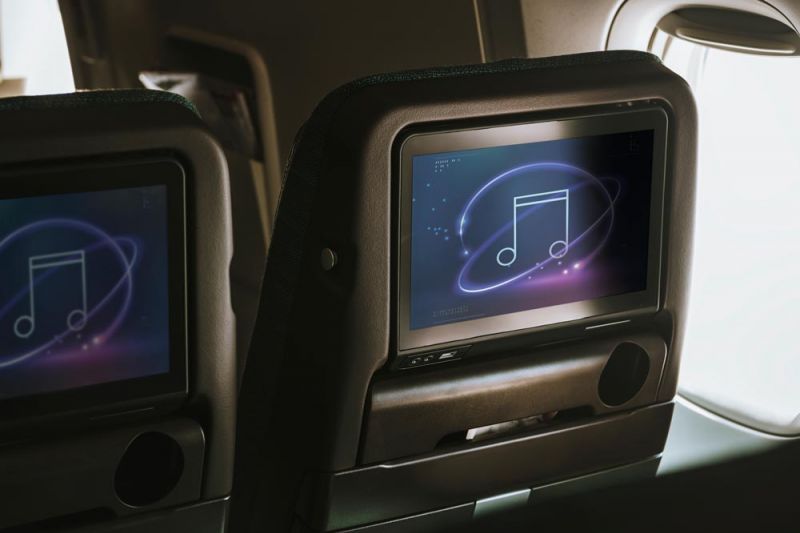 Next up, we've got another major US airline, with a look at United Airlines inflight entertainment. Does United Airlines have inflight entertainment? Absolutely! And it's actually one of the best US-based airlines in terms of entertainment for passengers on long-haul flights around the world.
With United, you'll get WiFi on board, although you will have to pay to access it. You also get an in-seat entertainment console on most flights with around a dozen new movie releases. United flights also typically have music and games to play with the United Airlines inflight entertainment app.
Emirates Inflight Entertainment
Wondering "Does Emirates have inflight entertainment"? Well, it sure does, and in fact, Emirates Airlines inflight entertainment has won awards with prestigious authorities like Skytrax. It's often ranked as the top airline around or one of the top 5 when it comes to entertainment quality and variety.
You'll be able to enjoy the amazing Ice inflight entertainment Emirates system with this airline. It's state-of-the-art, with more than 2,500 pieces of entertainment content like films, TV shows, games, and more. There are even subtitles and extras for passengers with impairments and multiple languages too.
Qatar Airways Inflight Entertainment
The Qatar Air inflight entertainment experience is another one that is very highly ranked and typically appears in Skytrax's top 5. And one of the best things about Qatar inflight entertainment is that you can enjoy it on any flight you take, as the whole fleet is equipped with high-grade entertainment screens and features.
Even issues like missed connections and cancelled flights won't seem so severe once you take a seat on a Qatar flight and enjoy the Qatar Airways inflight entertainment app. It gives you over 3,000 pieces of content like Hollywood movies and foreign films, TV shows, TED talks, sporting event replays, music, podcasts, and games like chess and checkers.
British Airways Inflight Entertainment
Next up, we have BA inflight entertainment, from the UK's premier airline. It's fair to say that inflight entertainment BA isn't quite at the same standard as the likes of Qatar and Emirates, but it's still relatively impressive on most long and mid-length flights, giving users plenty to enjoy along the way.
On a typical long-haul BA flight, you'll be able to watch movies and shows on your seat's built-in screen. The movie selection is usually excellent and a lot of BA flights offer WiFi, too. However, they won't usually allow texting and the TV and game selection is often a little lacking.
Air Canada Inflight Entertainment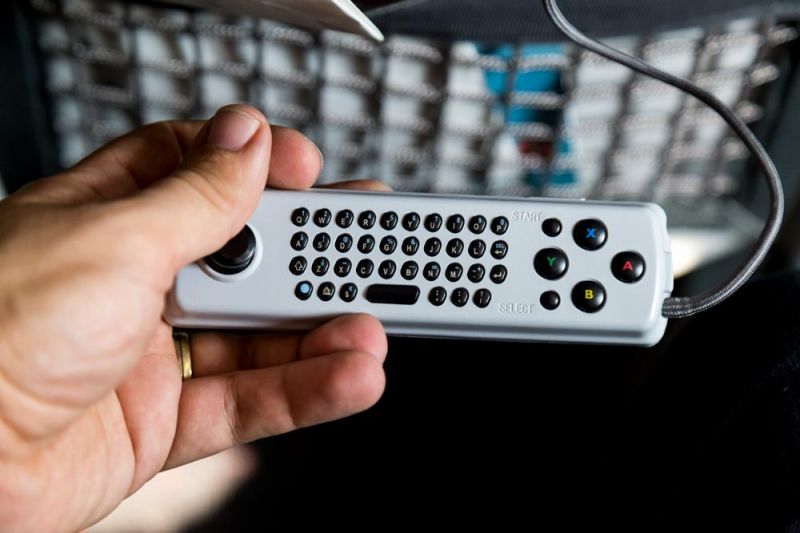 Air Canada is another great airline to consider if you're looking for quality entertainment during your flight. In fact, in certain areas, this airline can rival the kings of inflight entertainment like Qatar Airways. This is especially true in terms of the quality of the seatback screens, which are really detailed and crisp.
On an Air Canada flight, you'll usually be able to enjoy a range of great movies on those screens, as well as some shows and other pieces of content. WiFi is usually available too, at a price, and you should find little charging ports to power up devices like your smartphone or tablet.
Turkish Airlines Inflight Entertainment
Does Turkish Airlines have inflight entertainment too? Yes, you can enjoy Turkish inflight entertainment on most flights with this airline, and the Turkish Airlines inflight entertainment app is one of the best around, ranking highly with many travel experts for its good range of content.
The Planet entertainment system is found on a lot of Turkish flights and showcases a range of films, including comedies, dramas, and family movies. There's also lots of music to enjoy on a typical Turkish flight, as well as a game section where you can actually play against other passengers or by yourself.
FAQs
Claim with AirAdvisor and get up to €600 ($700) compensation. Find out how much you're owed today.Check Your Flight
Which Airline Has the Best Inflight Entertainment?
It depends on what you're looking for, but Emirates, Delta, United, and JetBlue are some of the top airlines for inflight entertainment.
Does Every Airline Have Inflight Entertainment?
No, some airlines don't offer much or any entertainment on board, especially budget airlines.
Do You Always Get Seatback Screens on Long Haul Flights?
Not necessarily. They're common on most long-haul flights, but not all of them.
Do You Have to Pay for Inflight Entertainment?
Usually, no, you'll get access to the system for free, but you may have to pay for WiFi access or other extras.
What Should I Watch on Inflight Entertainment?
It depends on your tastes. You can usually find TV shows, music, games, and various genres of movies to enjoy.
No feedback