Get compensation from TUIfly (TUI fly Deutschland)
You bought one or more tickets from Wizz Air and found yourself in an unpleasant situation: the flight was delayed or canceled or denied boarding? Do you still not know if compensation is due in your case?
You could claim up to €600 from Wizz Air. AirAdvisor makes claiming compensation easy. If we claim your compensation, we charge a fee of 30% from the amount you receive from the airline. However, we get paid only if we successfully claim your compensation on your behalf.
Amount of compensation from Wizz Air
The length of your trip and the duration of Wizz Air's delay determine the amount of compensation you can claim.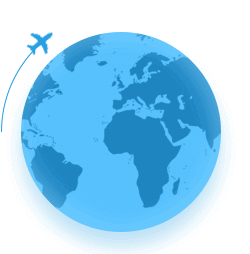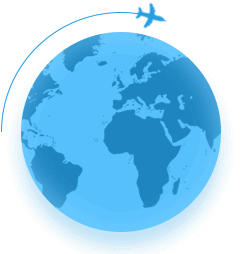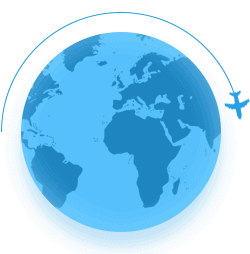 How it works
Submit your claim
It only takes minutes to finish it! That way you'll find out your preliminary eligibility – and the size of the compensation.
We fight for your rights
Our experts will be checking your eligibility in depth, contacting the airlines, working with the authorities and so on.
Receive your compensation
Once we receive the compensation, we will transfer the money to you, minus our fee. You don't pay if we don't win.
What happened with Wizz Air clients
Recent Comments
TUIfly (TUI fly Deutschland)
Tenerife South Airport Amsterdam Airport Schiphol
May 29, 2019, 11:59 am
Flight was delayed because they needed to charter another airplane due to technical problems with the original airplane.
---
TUIfly (TUI fly Deutschland)
Varna Airport Brussels Airport
June 15, 2019, 9:29 pm
---
TUIfly (TUI fly Deutschland)
Jerez Airport Stuttgart Airport
June 20, 2019, 8:39 pm
Hi! I booked a flight on the 29th Jan. to fly with TUI from Jerez de la Frontera to Munich. On the 21 Jan. they informed the flight destination has changed and we´d arrive in Stuttgart. After that, they informed the company we were going to fly with, had changed. And the same day we had to flight (2nd June) at 3AM, I got informed on behalf of some of my friends the flight was delayed until 20:30 that same day. They never gave me this info by mail, phone…Besides, I was not able to do the check in online, so they had to make it at the moment in the airport. The results was a 10hours delay and a loss of money because of a cancelled car rental.