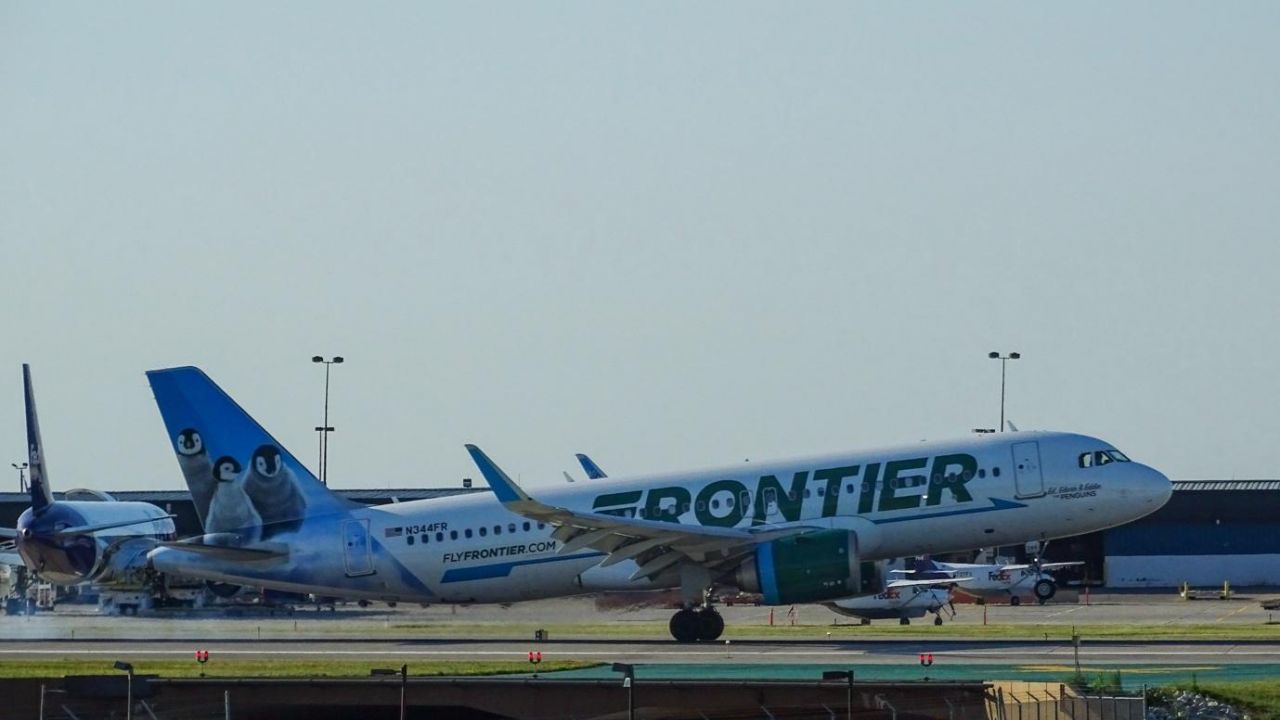 If you choose to fly with Frontier Airlines and encounter a service that doesn't meet your expectations, expressing your dissatisfaction through an official Frontier Airlines complaint may be your next step. To ensure your concerns aren't only acknowledged but effectively addressed, it's important to follow a specific procedure when submitting your complaint.
At AirAdvisor, we're dedicated to advocating for the rights of airline passengers. This article aims to streamline your journey in filing a successful complaint with Frontier Airlines, which services the United States, Mexico, Bahamas, Puerto Rico, and the Dominican Republic. We provide guidance on the types of concerns you can raise, what details should be included in your complaint, and the most effective ways to interact with the airline. Plus, we detail how our expert team can assist you throughout this process.
Frontier Airlines, unfortunately, stands out as the worst airline in US for 2023, according to AirAdvisor rating.
What Can You Make a Complaint About
When interacting with Frontier Airlines, there are numerous scenarios that might trigger a need for a complaint. The key among these could be related to US compensation for a flight delay. It's no secret that delays can cause significant disruption to your plans, and so you may seek compensation if your flight was delayed for reasons within the airline's control.
Another common issue that passengers raise with the airline is the need for flight cancel compensation. If your flight is cancelled without sufficient notice or for reasons other than extraordinary circumstances, you may be entitled to compensation. It's important to note that Frontier Airlines delayed or cancelled flight compensation eligibility is rare and at the airline's discretion.
If you find yourself wondering "If the flight is cancelled then how to get a refund?", rest assured that you have rights. If Frontier Airlines cancels your flight, you're typically entitled to either a full refund or a rebooking onto a subsequent flight at no additional cost, based on your preference.
Figuring out how much you are owed for a disrupted flight can be complicated. We're here to help. Let us assess your compensation for you.Check Your Flight
Know Your Passenger Rights
Frontier Airlines operates within the United States, Mexico, Bahamas, Puerto Rico, and the Dominican Republic. In the United States, the U.S. Department of Transportation (DOT) has stipulated several protections for air passengers. For example, airlines must compensate passengers if they're involuntarily bumped due to overbooking or experience excessive tarmac delays.
However, US carriers, including Frontier, aren't obligated to offer compensation for flight delays or cancellations if the disruption arises from uncontrollable situations like severe weather conditions.
Similar rights and regulations are also in place for passengers travelling on Air Canada from Mexico, Bahamas, Puerto Rico, and the Dominican Republic.
How to Make a Frontier Airlines Complaint
When filing a complaint with Frontier Airlines, it's essential to be thorough and clear in your report for an effective resolution:
Start with your identifying details like your full name, contact information, and the booking reference or ticket number, as these assist Frontier Airlines in identifying you and initiating communication.
Specify your travel details next, including the flight date, flight number, and both departure and arrival airports. These particulars enable the airline to pinpoint your travel incident efficiently.
In your complaint, highlight the problem succinctly. Whether it pertains to a delay, a cancellation, or any other service-related grievance, articulating the issue helps Frontier comprehend the situation and craft an apt response.
Supplement your claim with relevant proof such as boarding passes, snapshots, receipts, or correspondences to reinforce your case and challenge any potential disputes.
Conclude by expressing your anticipated outcome, whether that's compensation, an apology, a refund, or service improvements. Stating your expectation provides Frontier Airlines with a clear path towards resolving your complaint.
Always remember, maintaining a courteous and professional tone in your communication promotes a productive resolution process.
Find out if you are owed compensation for a disrupted flight.Check Your Flight
Ways to Make a Complaint to Frontier Airlines
There are various ways you can make a complaint to Frontier Airlines, which you can review here:
Frontier Airlines Complaints Email
By filling out the 'Feedback Form' or 'File a Complaint Form' on Frontier Airlines' website, you can send them an email.
Frontier Airlines Complaints Phone Number
You can text Frontier Airlines on 720-902-3969 on WhatsApp.
Frontier Airlines Complaints Live Chat
You can chat with Frontier Airlines using their 'Chat With Us' feature, which is available 24/7.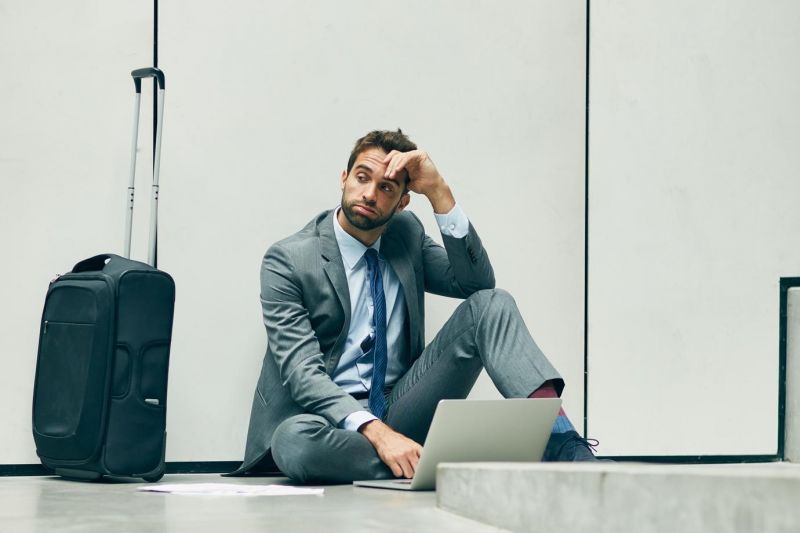 How to Fill Out a Frontier Airlines Complaints Form for Cancelled or Delayed Flights
Claiming any rightful compensation from Frontier Airlines can be a breeze with AirAdvisor on your side. We take the majority of the workload, ensuring you experience a seamless process:
Kick-start the process by heading over to the AirAdvisor website. From the homepage, locate and click on the 'Check Compensation' feature to begin your claim.
You'll be asked to input particulars about your disrupted Frontier Airlines flight, encompassing details like the flight number, flight date, and what kind of disruption you faced.
The subsequent phase might require you to furnish more details, such as the extent of the delay or any remedial actions undertaken by Frontier Airlines.
Post submission, AirAdvisor's legal experts will scrutinise your claim, interfacing with Frontier Airlines if necessary to authenticate the facts and negotiate your compensation.
Keep in mind, AirAdvisor operates on a 'no win, no fee' policy. We charge our fees only when we successfully secure your compensation from the airline.
If your flight was delayed, canceled or overbooked within the last 3 years, you could be eligible for up to $650 in compensation.Check Your Flight
Frontier Airlines Response Time
Frontier Airlines is dedicated to customer satisfaction, and as part of this commitment, they strive to address complaints in a timely manner. However, given the need for a thorough investigation, the response to a complaint could take a few weeks.
FAQ
Below are some commonly asked questions:
How do I make a complaint to Frontier Airlines?
Frontier Airlines complaints can be registered through phone or email communication channels.
How do I contact Frontier Airlines directly?
The most direct way is through their WhatsApp application.
Does Frontier Airlines ever give refunds?
In particular situations, such as when a flight is cancelled due to the airline's actions, Frontier Airlines offers refunds.
How long does Frontier Airlines take to respond to complaints?
Frontier Airlines generally aim to address complaints within several weeks.
Is it worth complaining to Frontier Airlines?
Absolutely, expressing your discontent to Frontier Airlines following an unsatisfactory experience is typically beneficial. It allows the airline to identify potential service improvements and could result in compensation or other remedial measures.
Does Frontier Airlines have a live chat?
Yes, they do.
Why is Frontier Airlines refund taking so long?
The timeline Frontier Airlines needs to complete a refund can vary based on factors such as payment method, ticket conditions, and the number of refund requests they're handling.
How much does Frontier Airlines charge for special assistance?
While Frontier Airlines provides many special assistance services free of charge, not all are complimentary. We recommend contacting the airline for specific information regarding special assistance charges.
Can you sue Frontier Airlines?
You can take legal recourse against any company, Frontier Airlines included, but it's usually more effective to communicate directly with the airline or to engage consumer advocacy groups for resolution.
How reliable is Frontier Airlines?
Based on our Reliability Score 2023, Frontier Airlines ranks the worst overall in the US.