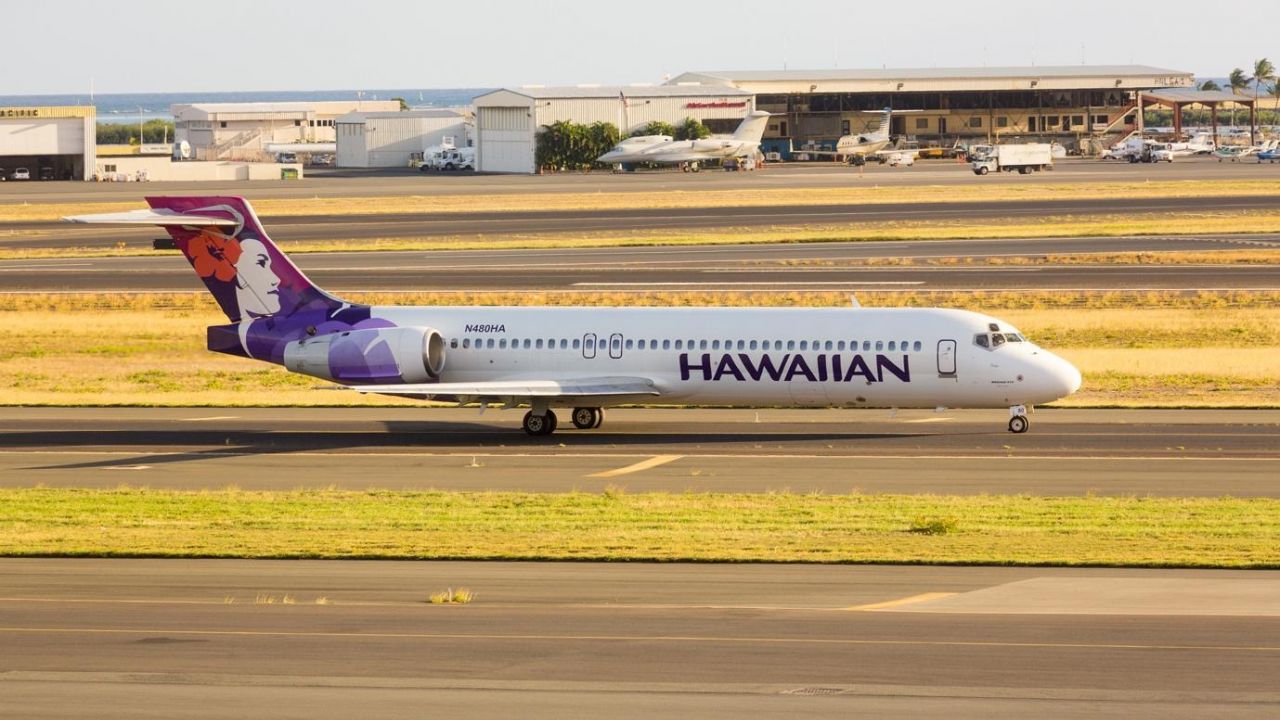 Navigating the complaint resolution process with any airline can be a challenging task. If you're a passenger who's faced an issue with Hawaiian Airlines, it's crucial to know the best avenues to voice your grievances and obtain a satisfactory resolution.
Here at AirAdvisor, we're committed to advocating your passenger rights, regardless of the airline or destination. In this article, we outline the process of lodging a complaint with Hawaiian Airlines, discuss some of the issues that might warrant a complaint, and outline how our expert team can guide you through this process.
Hawaiian Airlines ranks #2 in the Overall Best US Airline Rating for 2023 by AirAdvisor.
What Can You Make a Complaint About
There are many things you can voice your concern about, such as improper baggage handling, late arrival flights or poor customer service, but flight delays and flight cancellations are often the most prominent:
Flight delays: A common occurrence that warrants a complaint, and often compensation, is a delayed flight. If you're wondering how to get compensation for the US delayed flight, it's important to know that your eligibility depends on the regulations that protect air passenger rights applicable in the country you're departing from.
Flight cancellations: Another extremely inconvenient issue worthy of a complaint is a cancelled flight. Depending on where you're departing from, you may be eligible to get compensation for a cancelled flight. In instances where Hawaiian Airlines outright cancels your flight, they should at least offer you a full refund of a flight ticket or an alternative booking.
Know Your Passenger Rights
As a passenger travelling with Hawaiian Airlines, it's crucial to understand your rights to ensure a smooth travel experience. When it comes to flights operating within the United States, the U.S. Department of Transportation (DOT) has implemented essential protections for air travellers. If you're involuntarily bumped from a Hawaiian Airlines flight due to overbooking, for example, you may be entitled to compensation under DOT regulations.
Compensation for flight delays or cancellations on Hawaiian Airlines is generally not mandatory. While you may not be eligible for compensation in such cases, being aware of these regulations can help you manage your expectations and make informed decisions.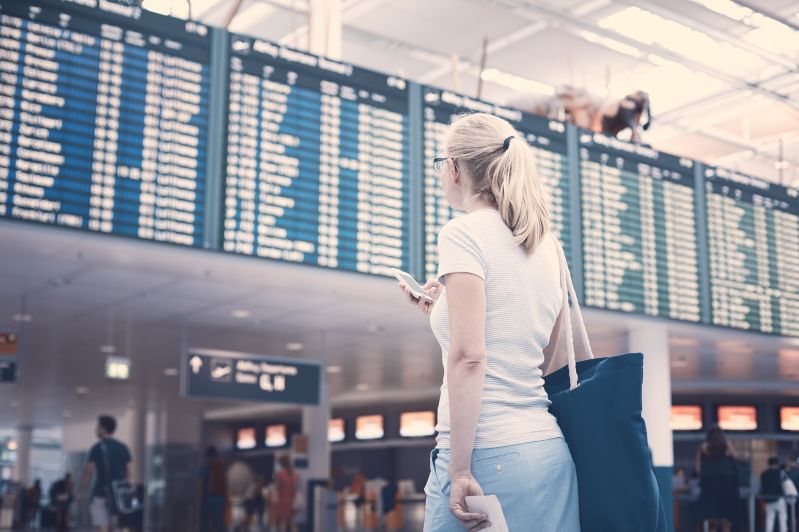 How to Make a Hawaiian Airlines Complaint
When making a complaint to Hawaiian Airlines, ensure your communication is clear and comprehensive by including the following essential information:
Passenger Details: Provide your full name, contact information (phone number and email address), and the booking reference or ticket number associated with the flight in question.
Flight Details: Include the travel date, flight number, departure, and arrival airports.
Nature of the Complaint: Clearly state the reason for your complaint, whether it's related to flight delays, cancellations, lost baggage, damaged items, or any other issue.
Documentation: Attach copies of any supporting documents, such as boarding passes and baggage claim tags, that can validate your claim.
Requests for Resolution: Clearly state what resolution or compensation you're seeking from Hawaiian Airlines to rectify the situation.
Disrupted flight? You might have a right to compensation - up to $650.Check Your Flight
Ways to Make a Complaint to Hawaiian Airlines
If you've experienced an issue that you'd like to voice to a Hawaiian Airlines customer service manager, there are several methods for contacting their consumer affairs office:
Hawaiian Airlines Complaints Email
Through the Hawaiian Airlines customer service form, you can provide your feedback to the airline, initiating email contact. You can access this feature through the 'Voice a Concern' section on their official website.
Hawaiian Airlines Complaints Phone Number
For more immediate attention, you can reach Hawaiian Airlines' customer service department by phone. The contact number is 1-800-367-5320 when calling from within the US.
Hawaiian Airlines Complaints Live Chat
Through the Hawaiian Airlines live chat, you can access assistance 24/7. Keep in mind, though, if all live chat agents are busy, it may take some time before you can chat with a Hawaiian Airlines agent.
How to Fill Out a Hawaiian Airlines Complaints Form for Cancelled or Delayed Flights
Seeking compensation for a cancelled or delayed Hawaiian Airlines flight has never been easier, thanks to AirAdvisor's expert assistance:
Access AirAdvisor Website: Your first step is to visit the 'Check Compensation' feature from the AirAdvisor website. From here, you can initiate your claim.
Provide Flight Details: Enter the necessary information about your disrupted Hawaiian Airlines flight, including the flight number, flight date, and the nature of the disruption.
Share Additional Information: In the next step, you may be asked to provide additional details about the extent of the delay or any actions taken by Hawaiian Airlines to remedy the situation.
Thorough Claim Review: After submitting your claim, AirAdvisor's team of skilled legal experts will carefully review the provided information.
Rest assured that AirAdvisor operates on a 'no win, no fee' basis. This means you'll only be charged a fee when AirAdvisor successfully secures the compensation you deserve from Hawaiian Airlines.
Hawaiian Airlines Response Time
Hawaiian Airlines is known for its prompt and efficient response time when addressing customer inquiries and complaints. The response time can vary, though, potentially to more than 10 business days.
Figuring out how much you are owed for a disrupted flight can be complicated. We're here to help. Let us assess your compensation for you.Check Your Flight
FAQs
Here, you can analyse some answers to frequently asked questions:
How do I make a complaint to Hawaiian Airlines?
The Hawaiian Airlines 'contact us' page outlines several methods for voicing your concerns, such as via email, phone, live chat or a complaint form sent to their mailing address.
How do I contact Hawaiian Airlines directly?
The most direct method is usually by contacting the Hawaiian Airlines complaints number at 1-800-367-5320. Keep in mind, though, agents may only be available during Hawaiian Airlines customer service opening hours.
Does Hawaiian Airlines ever give refunds?
Hawaiian Airlines may provide you with a refund, depending on the nature of the event, like a cancelled flight. For example, if the event occurred as the direct result of something within the airline's control, you can typically receive a refund.
How long does Hawaiian Airlines take to respond to complaints?
There's no set time for a response, but Hawaiian Airlines take every step to respond promptly and within several weeks.
Is it worth complaining to Hawaiian Airlines?
If the service is inadequate, you've every right to voice your concern. Hawaiian Airlines also likely welcomes your feedback, whether positive or negative, as it allows them to improve their services.
Does Hawaiian Airlines have a live chat?
Yes, through the Hawaiian Airlines customer service chat, you can chat live with a customer service agent.
Why is Hawaiian Airlines refund taking so long?
It may be due to several factors, including payment issues or the volume of refunds they're currently resolving.
How much does Hawaiian Airlines charge for special assistance?
Some special assistance services may be free, but the prices can vary, and Hawaiian Airlines may change fees over time. We suggest contacting the airline and speaking directly with the consumer affairs office.
Can you sue Hawaiian Airlines?
Yes, but there are drawbacks, such as the need to pay court fees. It's typically more effective and easy to communicate directly with Hawaiian Airlines customer service agents or use our expert team at AirAdvisor to streamline your compensation process.
How reliable is Hawaiian Airlines?
Hawaiian Airlines may make some mistakes, such as issues with baggage tracking. For the most part, though, Hawaiian Airlines is considered an excellent airline, with accolades, awards and a confident safety record.