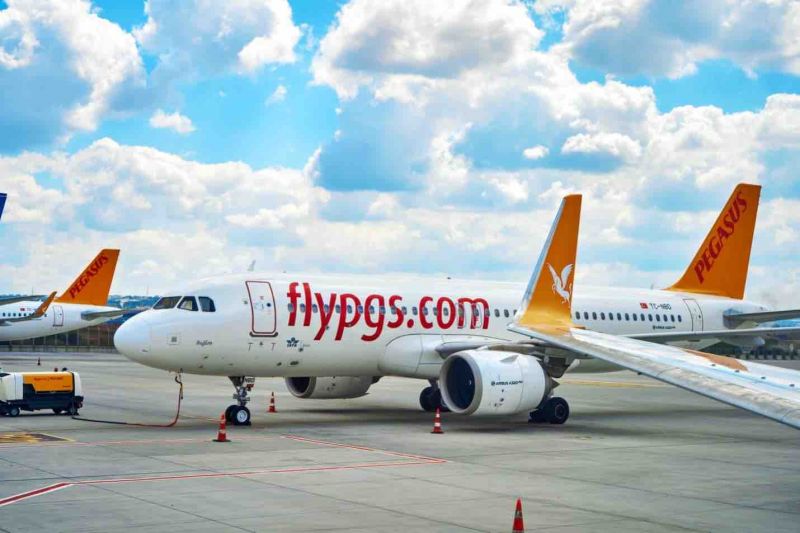 Pegasus Airlines Flight Compensation Claims
Let's say that you find yourself in the following scenario: you've purchased tickets for a Pegasus Airlines flight but when you get to the airport you discovered that it's either delayed or cancelled. What should you do in such a case? Can you be compensated for your inconvenience?
The answer is: it depends. Since Pegasus Airlines is a Turkish low-cost operator, only disrupted flights that originate for EU or UK can be the subject of compensation. This is possible thanks to the air passenger rights conferred by the EU Regulation 261 and it's UK counterpart.
Thus, as a passenger travelling with Pegasus Airlines from EU or UK, you may be entitled to compensation if the following have occurred:
Flight delay: If your flight arrived 3+ hours late at your final destination.
Cancelled Flight: if Pegasus Airlines cancelled your flight and informed you less than 14 days before departure.
Overbooking: If you have been denied boarding due to an overbooked flight.
Missed connecting flight: If you missed a connecting flight due to a delay in one of the legs and you arrived at your destination 3+ hours late.
What Are My Passenger Rights in Case My Pegasus Airlines Flight Was Cancelled or Delayed?
According to EU law and UK air passenger rights law your rights include:
up to €600 (£520)compensation which is not reliant on ticket price
How Do I Claim Pegasus Delay Compensation?
According to EC 261, if your flight arrives later than 3 hours at your final destination, you may be eligible to file a Pegasus Airlines delayed flight compensation claim form to receive up to €600 (£520) as a flight refund. To find out how much, you can use our free flight delay compensation calculator.
Exclusions: Pegasus Airlines delayed flight compensation will not be enforceable in case of extraordinary circumstances, or force majeure. If the flight departure time is delayed because of bad weather or any airport related disruption, that is considered an extraordinary circumstance. Technical problems, airline staff strike, or operational problems are not valid reasons for rejected compensation claims.
Tip: accepting vouchers or signing release paperwork will result in losing the right to compensation.
Learn more about flight delay in the UK and how to demand compensation.
We here at AirAdvisor make claiming compensation easy. If we collect compensation for you, we charge a fee of only 30% of the amount you receive. But we get paid only if we successfully obtain compensation on your behalf.
Delayed or canceled flight with Pegasus Airlines Airlines? Find out if you're owed up to €600 in compensation.Check Now for Free
How do I Get Compensation for Cancelled Pegasus Airlines Flight?
In case of a cancelled flight you have the same right to compensation. Besides this, you can also ask for a refund or your full ticker price if you do not wish to fly anymore. We've explained all your cancelled flight compensation rights on our dedicated guide page.
Pegasus Airlines Flight Refund Policy
A flight compensation and a refund are two different things. Regulations allow you to receive both: a cancellation refund and compensation.
In case of a cancellation, an airline will try to re-book you on the similar flight, but if that becomes impossible, a cancellation refund will be a full cash refund. Generally, your claim would succeed, providing there were no extraordinary circumstances beyond airline control.
If Pegasus Airlines cancels your flight to extraordinary circumstances (such as Covid travel restrictions or a serious illness) and you were offered no replacement flight, you can obtain a ticket refund in full, since your flights booked were not available.
Types of ticket refunds: A full refund must be in cash or credit. Vouchers are allowed only if you specifically agree to it. We do not recommend accepting vouchers due to short expiry dates and potential restrictions on redemption.
Note: If Pegasus Airlines offers a replacement flight with approximately the same arrival time and you decide not to take it, there is a possibility of you losing the right to get both compensation and a ticket refund.
Rule of thumb: you can generally reject alternative flights and receive a refund in full, if a new replacement flight arrives 3+ hours later from your initial scheduled arrival time.
Pegasus Airlines Refund problems? Let our team help you.
Disrupted flight? You might have a right to compensation - up to €600.Check Your Flight
What Should I Do in Case of Cancellations or a Pegasus Airlines Delayed Flight?
If you find yourself in a situation where Pegasus Airlines delayed or cancelled your flight you should take all the necessary steps to ensure that the airline respects all your rights and you are able to claim flight compensation. Here are the steps you should take:
Confirm the reason for the delay or cancellation with the airline staff.
Collect proof of the disruption: photos, receipts of expenses, Pegasus Airlines booking number, vouchers, etc.
Insist on your basic benefits and services at the airport. If needed, request overnight hotel accomodation.
Check your eligibility for compensation with our free online compensation calculator.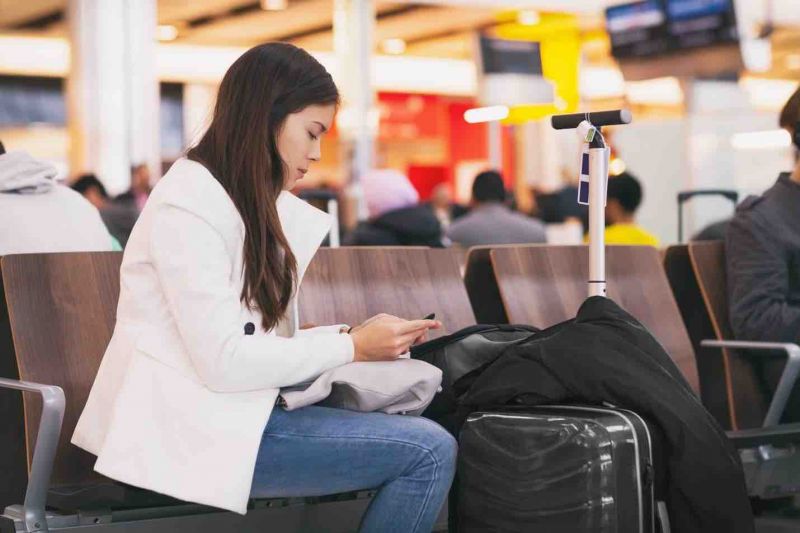 Pegasus Airlines Flight Cancellations: When are they Liable?
When Pegasus Airlines can escape liability: Pegasus Airlines claims if a flight was cancelled due to events outside of its control; for example bad weather, or issues at the airport. Such events are typically called extraordinary circumstances and in such cases, you are not entitled to a Pegasus Airlines missed flight refund.
All airlines will generally try to book you on the next available flight at no additional charge, in the case of cancelled flights. You may agree to the proposed flight or request another replacement flight, or demand reimbursement if you are not happy with any of the options proposed.
Note: If your rebooked scheduled departure arrives at a similar time to your original departure time, you're not entitled compensation. The law is fair and allows airlines not to pay compensation if you can reach your destination with minimum inconvenience. In most cases, passengers who have a cancelled flight will have valid claims for a Pegasus Airlines flight compensation.
An airport employees' strike is beyond anyone's control. Learn more about cancellation compensation.
When Pegasus Airlines cannot escape liability: When Pegasus Airlines cancel flights, EU 261 Regulation on air passenger rights are clear: You must be put on an alternative flight or provided with a full flight refund.
Also, if you were notified about the flight cancellation less than 14 days before your date of departure, you may be able to receive up to €600 (£520) per person in compensation. Additionally, you may receive Pegasus Airlines flight delay compensation if you arrived 3+ hours later than the scheduled arrival time of your initial flight.
Figuring out how much you are owed for a disrupted flight can be complicated. We're here to help. Let us assess your compensation for you.Check Your Flight
What is the Time Limit for Compensation Claims?
You have up to six years to contact Pegasus Airlines and collect your compensation and ticket refunds.
How to Claim Compensation for a delayed flight Pegasus Airlines?
We advise you to use our free flight delay compensation calculator for further information. It takes only a couple of minutes to input basic information about your flight. Our calculator will inform you if you are eligible for compensation and exactly how much.
EU 261 Compensation Claim: How Much Can You Get?
Distance Compensation: All flights under 1,500 km Up to €250 (£220) per person
Pegasus Airlines Internal flights over 1,500 km Up to €400 (£350) per person
Non-internal EU flights between 1,500 - 3,500 km Up to €400 (£350) per person
Pegasus Airlines international flights over 3,500 km Up to €600 (£520) per person
Table shows values in € as specified in EC 261. To get calculate how much compensation is owed to you, please use our free compensation check.
Claim your compensation with AirAdvisor and get up to €600 (£520). Find out how much you're owed today.
If your flight was delayed, canceled or overbooked within the last 3 years, you could be eligible for up to €600 in compensation.Check Your Flight
Common questions: Compensation Claims and Refunds
What to do when your Pegasus Airlines flight is cancelled?
Confirm the reason for a flight cancellation with the airline ticket desk. Also, collect receipts for any additional expenses for reimbursement later. Ask the airline to provide food and refreshments for a delay of 3 hours or more. If your replacement flight is departing the next day, the airline must provide hotel accommodation and transportation. Finally, use our free online compensation calculator to check if you are eligible for compensation and submit a Pegasus Airlines refund for cancellation.
What if I cancel my Pegasus Airlines flight? Can I get a refund?
If Pegasus Airlines cancels the flight, they must refund the price of ticket to passengers. But if you decide to voluntarily cancel your scheduled flight, you are not entitled to a refund. Pegasus Airlines cancellation policy is restrictive, unless you have a flexible fare, which allows you to reschedule your flight to a later date with minimal cost.
Note: regardless of ticket type, passengers have the right to request a refund amount for airport taxes and fees as part of a cancellation refund.
Do I also get my money back for the Pegasus Airlines cancelled a flight due to Covid-19?
If Pegasus Airlines cancelled a flight due to Covid-19, passengers are entitled to a reimbursement as part of flight cancellation rights. If Pegasus Airlines attempts to reimburse your cancelled flight with a voucher, we do not recommend taking it. Instead, apply for a refund. If your refund claim is rejected, AirAdvisor can help enforce your claim through our external lawyers.
Can I Get a Pegasus Airlines Refund?
If you cancel your flight without selecting a refundable, flexible fare option, than your rights to refund are limited only to airport taxes and fees. In case Pegasus Airlines cancels your flight, you can demand airline to honor your rightful request for a full refund of the ticket price.
How many hours for flight delay to be eligible for Pegasus Airlines compensation?
As per EU Regulation EC261, a delay of three hours or more is the minimum requirement for a flight to be eligible for compensation. Determining compensation can be a tricky process, and the amount you may be entitled to may depend on distance of your flight and other factors. But don't worry, checking your Pegasus Airlines flight's eligibility for compensation is easy and fast. Head to the AirAdvisor website and complete the process in just a few minutes.
How long does it take to get Pegasus Airlines flight delay compensation?
EU Reg. 261-EC mandates that compensation should be paid within 30 days. You should expect Pegasus Airlines to take 2-3 months to process and reply. In some cases Pegasus Airlines may try to postpone or ignore payment requests, assuming many passengers will stop pursuing their claims. AirAdvisor does know what to do to make sure airline will pay compensation.
How to claim Flight Delay Compensation with Pegasus Airlines?
At AirAdvisor, we are here to ensure you receive the delay and cancellation compensation that is rightfully yours from this airline. Our team has expertise since 2017 and understands well how best to navigate the process for successful results. Reach out today to see what assistance we can provide!
How much compensation for Pegasus Airlines delayed flight can you get?
If you fly within the European Union (EU) for a distance of 1,500 kilometers or less, you can receive up to €250 (£205) per person in compensation. If your flight is more than 1,500 km and still with the EU boundaries, the compensations are up to you €400 (£330) each. For flights that are farther away but have their destination inside the EU area and cover between 1,500-3,500 km distance – they can give passengers up to €400 (£330) in compensation. At lastly if it's longer international voyage - over 3 500 kilometers - expecting to get €600 compensation per passenger!
How Much Time Do I Have to Make My Claim againt Pegasus Airlines?
The statute of limitations for filing a compensation claim can vary depending on the laws of the country of initial departure or final destination. While it's common to have a time frame of up to three years from the flight date to take action, some countries may have a shorter time frame to bring an action for compensation (e.g., one or two years). AirAdvisor website will help you check if your Pegasus Airlines claim is time barred or not. So that you don't miss out on any potential compensation.