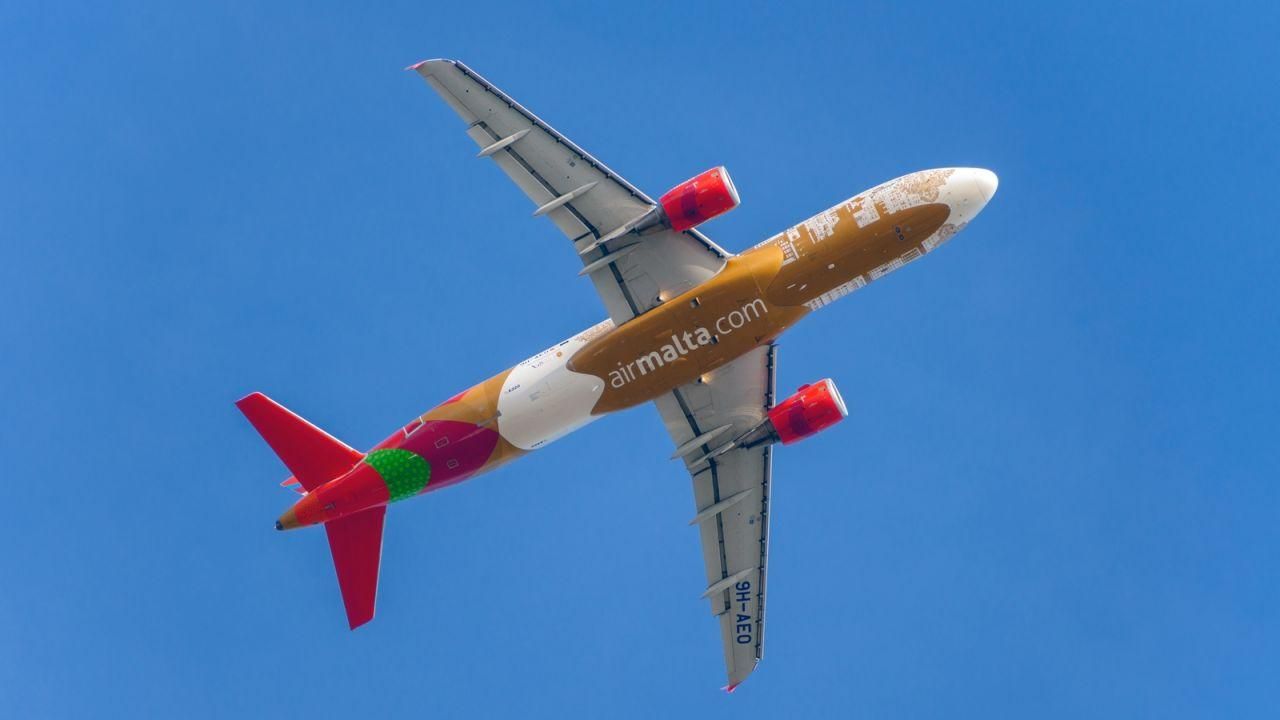 Air Malta, the national airline of Malta, it's renowned for its Mediterranean hospitality, but even with excellent hospitality, you might encounter experiences that warrant a complaint.
Here at AirAdvisor, our experienced team is dedicated to ensuring your complaints are heard by Air Malta and that you receive the compensation you're entitled to. Overall, more than 200,000 clients have trusted AirAdvisor with their flight claims over the last 6 years.
In this article, we outline the circumstances that warrant complaints, detail how to make a complaint and provide some answers to frequently asked questions about Air Malta complaints.
To increase your chances of success, click the button below to get expert help from our team of lawyers.
What Can You Make a Complaint About
You can make a complaint about many flight disruptions and issues, and potentially receive compensation. For example, you're entitled to delayed flight UK compensation if your flight is delayed more than 3 hours when travelling through the UK or aboard UK airlines. Similarly, a flight cancelled by an airline means you're entitled to compensation. For example, Air Malta delayed or cancelled flight compensation ensures you're compensated for delayed and cancelled flights.
If you're wondering how to get money back from a cancelled flight, you can take solace in knowing you're covered by your air passenger rights. So, you can complain about many disruptions, from delayed flights to cancelled flights, and the best part is that your complaints can lead to just compensation.
Know Your Passenger Rights
EC261, also known as EU261, is a regulation stipulating the circumstances that warrant compensation and complaints. For example, you can make an EC261 flight compensation claim if your flight is delayed by more than 3 hours or completely cancelled. EC261 essentially outlines your flight passenger rights and ensures you're protected in the event of flight disruptions.
How to Make a Complaint to Air Malta
Below, you can review some of the documents and information to include when making a complaint to Air Malta:
Flight Details: Include your flight number, date, and departure/arrival airports.
Incident Description: Clearly state the issue, such as a delay or cancellation, and the impact it had on your travel plans.
Passenger Details: Provide your name, contact information, and booking reference.
Request: Outline what resolution or compensation you're seeking, but ensure your request conforms to relevant regulations.
Supporting Documents: Attach any relevant documents such as boarding passes and booking confirmations.
Flight delayed over 3 hours or canceled? See if AirAdvisor can get you compensation.Check Your Flight
Ways to Make a Complaint to Air Malta
Below, you can review some methods for filing a complaint with Air Malta:
Air Malta Complaints Email
You can contact Air Malta customer service through the Air Malta contact form, which you can locate on the customer support page of their website. You can also use the Air Malta customer service email address, which is [email protected].
Air Malta Complaints Phone Number
If you wish to make a complaint directly to an Air Malta customer service manager or agent, you can call the Air Malta complaints number on +35 6 21 662 211. The Air Malta customer service opening hours usually range between 6 a.m. and 6:30 p.m., Monday to Sunday.
Air Malta Complaints Live Chat
There's an Air Malta live chat feature with a chatbot, but we recommend Air Malta customer service chat, as you can communicate directly with a human.
How to Fill Out an Air Malta Complaints Form for Cancelled or Delayed Flights
An easy and hassle-free method for gaining compensation and submitting complaints is to use AirAdvisor's Check Compensation tool. Below, you can explore some of the steps involved:
Use Our Check Compensation Tool: You can find this tool on the homepage of our website. This tool provides a quick, easy and free way to quickly check your eligibility for compensation.
Provide Flight Details: After clicking on 'Check Compensation', you'll have an opportunity to include relevant flight details, information and documents.
Share Relevant Information: Our expert team may ask for additional information depending on the nature of your complaint or issue.
Await Review: Once you've filled in the complaints form, our experts will take it from there and review your claim.
Air Malta Complaint Response Time
Air Malta values customer satisfaction and will likely try their hardest to respond promptly, but response times can vary between several weeks or even months.
Claim with AirAdvisor and get up to €600 compensation. Find out how much you're owed today.Check Your Flight
FAQ / Common Questions: Air Malta Complaints
Below are some answers to frequently asked questions about making complaints to Air Malta:
Is it worth complaining to Air Malta?
If your complaint is reasonable and justifiable, it's definitely worth complaining to Air Malta, as you might receive compensation.
How much does Air Malta charge for special assistance?
Special assistance with checking in to boarding the plane is free of charge.
Can you sue Air Malta?
Yes, but keep in mind the legal expenses may exceed the compensation you're entitled to.
How reliable is Air Malta?
In general, Air Malta is considered a reliable, safe and cost-effective airline to travel with.