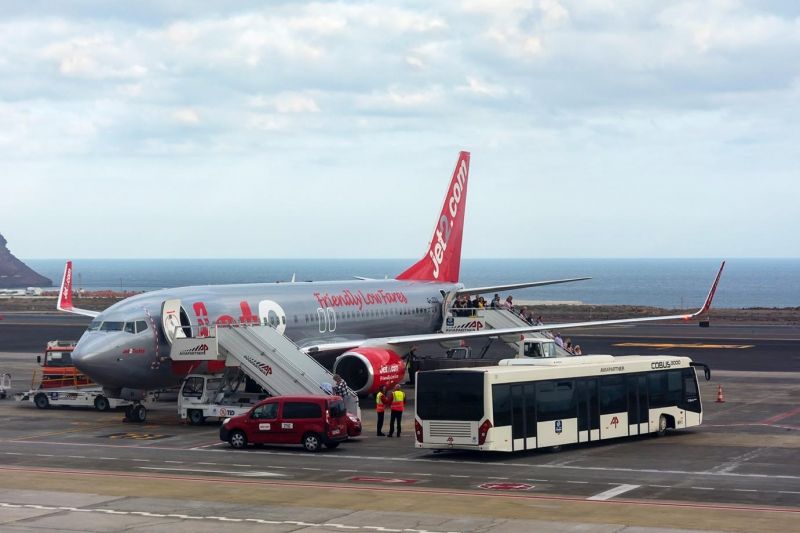 Jet2 is a British airline and holiday package company, which operates flights to a range of destinations throughout Europe. If you've made use of this company's services and felt dissatisfied for any reason, your next step should be to submit a formal complaint. At AirAdvisor, we make the process easy. In this article, we share how to handle any Jet2 complaints you may have.
What Can You Make a Complaint About
It's helpful to know if your Jet2 experience provides you with grounds on which to complain and potentially receive compensation. There are many legitimate grounds for Jet2 complaints that can result in redress, some of which you can explore below:
Flight delay compensation: If you were a passenger on a Jet2 flight that arrived at its final destination over three hours late because of a reason within Jet2's control, you can be eligible to receive compensation in response to your complaint. Flight delay compensation typically ranges from €250 to €600 (£214 to £515 ).
Cancelled flight compensation: To be eligible for compensation because of a cancelled flight, you must have received notice of a flight cancelled by Jet2, for a reason within their control, less than 14 days before the scheduled departure. The amount of compensation you may receive depends on the distance of the flight and the amount of cancellation notice you received.
Flight refund: If you paid for a ticket on a cancelled or severely delayed Jet2 flight, you may be eligible to receive a full refund in response to your complaint. The airline might also offer to rebook your flight or give you a voucher to use on future travel, though it's within your rights to choose whether you accept these offers over a refund.
Baggage complaints: If you experience baggage loss, damage or delays as a passenger of Jet2, you can complain to the airline. They might compensate you, though it will be within the liability limit for loss or damages as detailed by the EU261 and you will need to provide sufficient evidence.
Customer service complaints: Dissatisfactory service from an airline, whether on the ground or during your flight provides reasonable grounds on which you can submit a formal complaint. Depending on the nature of your customer service complaint, you may receive an apology, an explanation or compensation.
You can find out more about Jet2 delayed or cancelled flight compensation on the dedicated page.
Find out if you are owed compensation for a disrupted flight.Check Your Flight
Know Your Passenger Rights
Knowing your passenger rights is a fundamental step in sensible travel. Accessing the EU261, also referred to as EU Regulation 261/2004, can help you familiarise yourself with what you're entitled to as an airline passenger. When travelling to and from the UK, you're protected under the UK 261 variation of this law, which was incorporated in the wake of Brexit.
How to Make a Complaint to Jet2
If you have Jet2 complaint, it's important to contact the airline in a timely manner to ensure a quick resolution. Be clear about the issue you experienced and your expectations for resolution and ensure you provide supporting documentation. When going through the complaints process, it's beneficial to keep a record of all correspondence or communication you have with Jet2 regarding your complaint, including dates, times and names of the people you spoke with. Remaining polite and respectful throughout your communications, even if you're frustrated, can also work in your favour.
If you're unable to resolve your complaint with Jet2 to your satisfaction, you can escalate the issue to our team at AirAdvisors who will support you every step of the way.
Ways to Get in Touch with Jet2
Here's how you can contact Jet2:
Jet2 Complaints Email
Unfortunately, it's not possible to reach Jet2 by email. The second best option is their complaints form which allows you to reach them online.
Jet2 Complaints Phone Number
Jet2's customer service team is available over the phone, 7 days a week from 8 am to 9 pm on +44 (0) 203 059 8336. You can also reach them on WhatsApp on +44 113 386 0497.
Jet2 Complaints Live Chat
At the time of writing, Jet2 did not provide a live chat option.
How to Fill Out a Jet2 Complaints Form for Cancelled or Delayed Flights
AirAdvisor's complaints form for cancelled or delayed flights offers you a simple and streamlined process for submitting your claim for compensation, with the bonus of having a team of legal experts on your side. What's more, we operate on a "no win, no fee" basis, providing you with peace of mind and reducing your financial risk.
Simply visit our claims page, follow the prompts and hit submit to be well on your way to a successful claim.
Jet2 Complaint Response Time
You can expect Jet2 to respond to your complaint within a 28-day period from submission.
Claim with AirAdvisor and get up to €600 compensation. Find out how much you're owed today.Check Your Flight
FAQ / Common Questions: Jet2 Complaints
Here, you can explore some common questions surrounding Jet2 complaints:
How do I make a complaint to Jet2?
The best way is via the contact form on their website. Otherwise, you can give them a call.
How do I contact Jet2 directly?
You can speak to someone at Jet2 over the phone.
Does Jet2 ever give refunds?
Jet2 may give refunds in the case of flight cancellations or a cooling-off period within 24 hours of making a booking. Non-refundable tickets or missed flights are generally not eligible for a refund.
How long does Jet2 take to respond to complaints?
Typically, less than 28 days.
Is it worth complaining to Jet2?
Yes, if the issue is significant or has had a negative effect on you.
Does Jet2 have a live chat?
Unfortunately not.
Why is my Jet2 refund taking so long?
Your Jet2 refund may take longer than you expected because of a high volume of requests, processing times or administrative delays. This can be especially likely during peak travel periods or with unexpected disruptions.
How much does Jet2 charge for special assistance?
For passengers with disabilities or reduced mobility, Jet2 doesn't charge an assistance fee.
Can you sue Jet2?
Yes, but navigating the process can be complex and overwhelming, so it's essential to engage in the services of a reputable service provider like AirAdvisor for the support and assistant you need.
How reliable is Jet2?
Jet2 has an excellent reputation for reliability, with high on-time performance and low cancellation rates compared to some other airlines.