This is an honest unbiased review of American Airlines. AirAdvisor is not paid to write this review. AirAdvisor is not affiliated with American Airlines.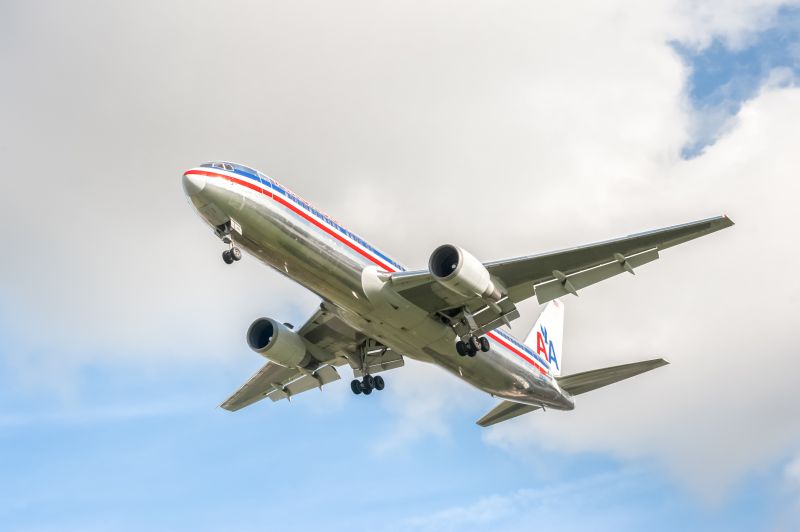 Welcome to our comprehensive review of one of the leading airlines in the United States, American Airlines. At AirAdvisor, we're a team of dedicated legal experts here to assist you in navigating the complexities of airline travel.
In this article, we aim to offer an extensive evaluation of American Airlines, from their services, fares, and seating arrangements, to their general customer satisfaction and baggage regulations.
Whether you're a seasoned traveler or embarking on your inaugural trip with American Airlines, this review can equip you with essential information to make well-informed decisions for your upcoming journeys.
About American Airlines
Founded in 1926, American Airlines has grown to become one of the largest and most prominent airlines globally. Headquartered in Fort Worth, Texas, the airline operates an extensive network of domestic and international flights, connecting passengers to over 350 destinations in more than 50 countries.
With a commitment to efficiency, comfort, and reliability, American Airlines boasts a modern fleet of aircraft and strives to deliver exceptional air travel services to millions of passengers each year.
As a member of the Oneorld alliance, American Airlines offers a wide range of travel options and seamless connections to numerous destinations around the world. With hub airports located in major cities such as Dallas/Fort Worth, Charlotte, Miami, Chicago, and Philadelphia, the airline provides convenient travel solutions for both business and leisure travelers.
American Airlines Rating by Passenger Reviews
Ticket purchasing and check-in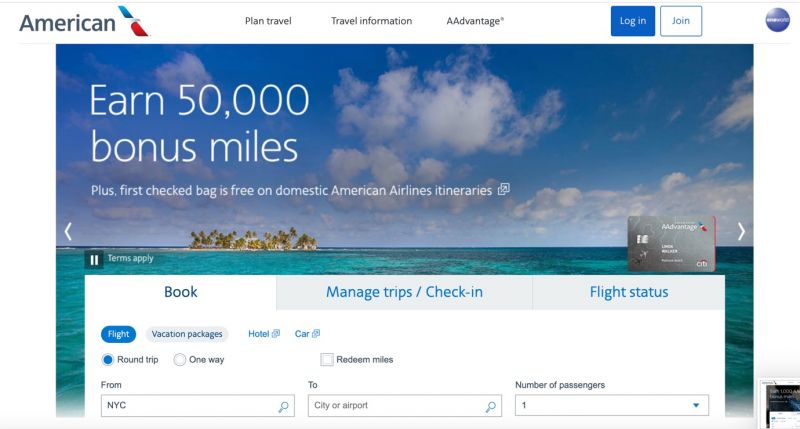 When it comes to purchasing tickets with American Airlines, the process is designed to be seamless, offering you a variety of convenient options. The most common and user-friendly method is through their official website, which provides a straightforward interface, comprehensive flight details, and secure payment options. Whether you're at home or on the go, you can easily book your American Airlines tickets with just a few clicks.
Additionally, authorized travel agents and American Airlines ticket offices are also available for ticket purchases.
To enhance your travel experience, the airline offers an efficient online check-in service. This convenient feature allows you to check in online from 24 hours before your scheduled departure time. For domestic flights, you can typically check in online until 45 minutes prior to departure, and for international flights, your last opportunity to check in online is usually 90 minutes before departure.
This online check-in feature is accessible through the airline's website or the American Airlines mobile app, enabling you to select your preferred seat and conveniently print your boarding pass in advance.
American Airlines App Ratings


Airport experience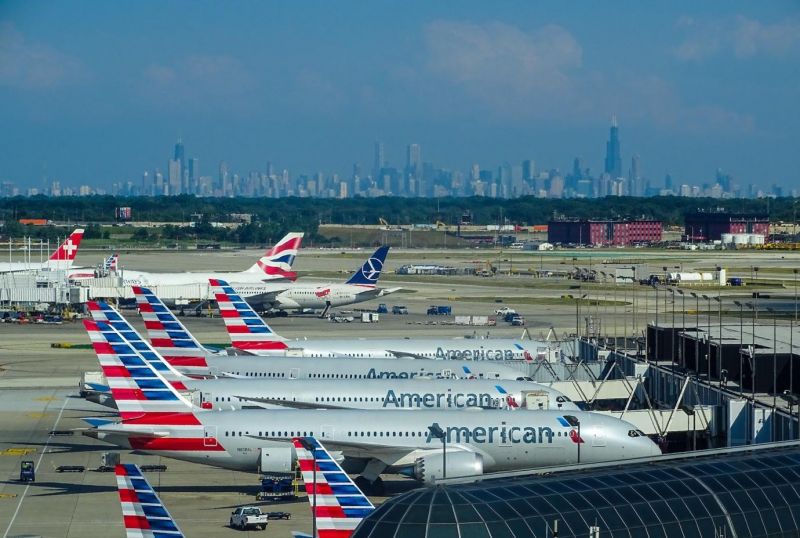 While the airport and check-in experience may vary depending on the specific airport, American Airlines strives to ensure quick and efficient check-in procedures at their counters. It's generally a good idea that you arrive a minimum of 2 hours before a domestic American Airlines flight and at least 3 hours before an international flight. Doing this, regardless of the airport or airline, allows you ample time to check in, clear security, and locate your boarding gate.
American Airlines offers a range of lounges, including the premium Admirals Club and the exclusive Flagship Lounge. Access to these lounges is available through memberships, ticket classes, and frequent flyer status. They also provide Oneworld Alliance lounge access and various membership programs for enhanced travel benefits.
Disrupted flight? You might have a right to compensation - up to $650.Check Your Flight
Boarding
Typically, boarding for American Airlines flights occurs directly from the terminal through an air bridge connected to the aircraft. However, in the case of smaller or remote airports, a bus may be utilized to transport passengers to the aircraft. To ensure efficiency and organization during the boarding process, American Airlines often implements a group boarding system that prioritizes ticket class and frequent flyer status. This approach aims to minimize congestion and facilitate a well-managed boarding process.
It's important to note that most flights begin boarding approximately 30 to 50 minutes before the scheduled departure time, with boarding concluding 15 minutes prior to departure. Promptness is encouraged to avoid the risk of seat reassignment to another passenger if not on board within the designated timeframe.
Airplane Interior
Each airplane within American Airlines' fleet possesses its own unique interior design and configuration, influenced by factors such as the aircraft's age and model.
American Airlines tends to employ a soft color palette in the interior of their planes, incorporating shades of blue, white, and silver, all of which reflect the distinctive branding of the airline. Ensuring cleanliness is of utmost importance to the airline, and as a result, the lavatories are typically well-maintained and equipped with essential amenities.
When it comes to long-haul flights, American Airlines' aircraft generally offer individual entertainment systems across all cabin classes. On newer planes or those that have recently undergone refurbishment, you may also have the option of accessing in-flight Wi-Fi, enabling you to stay connected and engaged throughout their journey.
Seat Space
American Airlines places a large focus on passenger comfort and space across its various cabin classes, although the specific seat dimensions and legroom can vary depending on the aircraft model. Because of this, it's advisable to review the specific details of the aircraft and its cabin classes when making your flight reservations.
Below is a breakdown of each American Airlines cabin class and a general overview of the seat space each provides:
Flagship First
Flagship First is available on select long-haul international flights operated by American Airlines. Passengers can indulge in a spacious and luxurious seating experience with ample legroom and enhanced privacy. The seats are designed to transform into comfortable lie-flat beds, offering a restful and rejuvenating journey. With exclusive amenities and attentive service, Flagship First delivers a premium travel experience.

Seat dimensions: Approximately 78-80 inches (198-203 cm) of seat pitch and around 20-22 inches (51-56 cm) of seat width.
Flagship Business
Flagship Business is offered on select long-haul international flights. Passengers enjoy comfortable seating with generous legroom and enhanced privacy. The cabin provides lie-flat seats or angled lie-flat seats, ensuring a restful and comfortable experience throughout the flight. With premium amenities and attentive service, Flagship Business delivers a high level of comfort and sophistication.

Seat dimensions: Typically between 58-60 inches (147-152 cm) of seat pitch and around 20-22 inches (51-56 cm) of seat width.
Premium Economy
Premium Economy is available on select international and domestic flights. Passengers benefit from wider seats with increased pitch, providing additional legroom and comfort compared to Economy Class. The seats also offer enhanced recline, allowing passengers to relax and unwind during the flight. Premium Economy is an ideal option if you want a higher level of comfort and space without upgrading to a premium cabin.

Seat dimensions: Approximately 38-40 inches (97-102 cm) of seat pitch and around 18-19 inches (46-48 cm) of seat width.
Main Cabin Extra
Main Cabin Extra can be a good alternative when Premium Economy isn't an option. It's available on most flights, including domestic and international routes. This cabin class offers passengers more legroom and additional seat recline compared to standard Economy Class seats. With Main Cabin Extra, passengers can enjoy a more comfortable journey, especially on longer flights. As such, like Premium Economy, it's a great choice if you want a little more space without the price tag of a premium cabin ticket.
Seat dimensions: Generally between 35-37 inches (89-94 cm) of seat pitch and around 17-18 inches (43-46 cm) of seat width.
Economy Class
Economy Class is the standard cabin class available on all American Airlines flights. Passengers can expect comfortable seating with reasonable legroom and seat reclining. While the seat dimensions may vary depending on the aircraft model, Economy Class provides a comfortable travel experience for passengers. It's a popular choice for travelers seeking affordability and convenience on their journeys.
Seat dimensions: Typically around 31-32 inches (79-81 cm) of seat pitch and around 16-18 inches (41-46 cm) of seat width.
Find out if you are owed compensation for a disrupted flight.Check Your Flight
American Airlines Review – Service
Opinions on American Airlines' service can vary among passengers, but there are common sentiments expressed by travelers. Some passengers appreciate the friendly and professional demeanor of the airline's staff, citing helpfulness and courteousness throughout their journey.
On the other hand, there are occasional reports of inconsistent service quality, with some passengers expressing dissatisfaction regarding delays, communication, or issues with customer service.
Overall, many passengers appreciate American Airlines' efforts to provide a comfortable travel experience, but it's important to note that individual experiences can differ based on various factors such as flight routes, specific staff interactions, and unforeseen circumstances.
Food & Drink
American Airlines offers a variety of food and drink options to cater to passengers' tastes and preferences. On international long-haul flights and select domestic flights, the airline typically provides complimentary meal service in all cabin classes. The meals often include a choice of main courses, accompanied by side dishes, salads, and desserts. Passengers can also enjoy a selection of complimentary non-alcoholic beverages, including soft drinks, juices, coffee, and tea.
Additionally, American Airlines offers a range of snacks and light refreshments available for purchase on select flights. If you seek a more enhanced dining experience, premium cabin classes may offer a wider selection of gourmet meals and premium beverage choices.
American Airlines Review - Business Class
There are recurring comments about the American Airlines Business Class experience. Many travelers appreciate the comfortable seating, which often includes lie-flat or angled lie-flat seats, allowing for better relaxation during long-haul flights. Passengers value the attentive service from the dedicated cabin crew, who strive to meet the needs and preferences of Business Class travelers.
However, there can be occasional feedback regarding inconsistencies in service quality and the need for further improvements in certain areas, for instance, more diverse and elevated dining choices.
Overall, American Airlines' Business Class offers a premium travel experience with comfortable seating, privacy, and personalized service, although individual experiences may vary.
Flight Disruptions
American Airlines, like any other airline, can experience common flight disruptions that may impact passengers' travel plans. These disruptions can include delays, cancellations and overbookings. While the specific causes can vary, factors such as adverse weather conditions, air traffic control decisions, operational issues, or unforeseen circumstances can contribute to these disruptions.
In the event of a flight disruption, it's advisable for passengers to closely follow American Airlines' guidance, contact their customer service for support, and be aware of their passenger rights based on the applicable regulations.
Departing from the United States, passengers are protected by the rules set by the U.S. Department of Transportation (DOT), which stipulates the airline's obligations in the case of flight disruptions, including flight refunds and compensation.
Departing from an EU member state or the UK, there are passenger rights under EU Regulation 261/2004 (EU261) or UK equivalent legislation, including flight delay compensation and cancelled flight compensation which can reach up to $650. Apart from having a flight cancelled, there's other criteria that requires meeting in order to be eligible for American Airlines delayed or cancelled flight compensation.
How to make a complaint
If you find yourself facing a flight disruption while flying with American Airlines and need to file a complaint, you can directly submit it through the airline's official website. American Airlines' complaints procedure typically involves completing an online form where you can detail your issue, provide relevant flight information, and attach any necessary documents. It's essential to maintain records of all communication and have your flight details readily available as they will be required for the complaint submission.
The claims process can sometimes be time-consuming and require a solid understanding of passenger rights within the applicable jurisdiction. For a streamlined experience, AirAdvisor can assist by handling the process on your behalf, including assessing your eligibility for compensation, submitting the complaint, and pursuing the claim with the airline.
Additionally, we operate on a 'no win, no fee' basis, ensuring you only pay if we successfully secure your compensation.
Claim with AirAdvisor and get up to $650 compensation. Find out how much you're owed today.Check Your Flight
American Airlines Review – Conclusion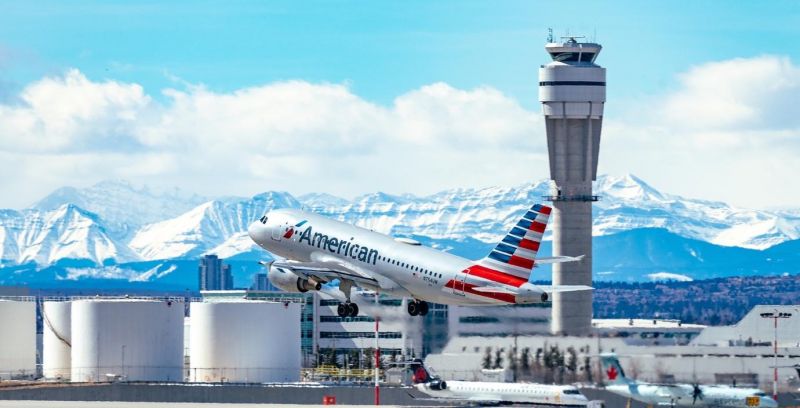 American Airlines provides a range of services and amenities to cater to passengers' needs, offering a comfortable travel experience. The airline's cabin classes, including Flagship First, Flagship Business, Premium Economy, Main Cabin Extra, and Economy Class, provide various levels of comfort and amenities to suit different preferences and budgets.
While there may be occasional feedback regarding service consistency or specific areas for improvement, American Airlines strives to deliver a pleasant journey with its attentive staff, in-flight entertainment options, and commitment to passenger comfort.
FAQ / Common Questions: American Airlines Review
In this final section, you can explore an insightful FAQs section concerning American Airlines:
Is American Airlines a reliable airline?
Yes, American Airlines is generally considered a reliable airline with a longstanding presence in the industry. However, as with any airline, occasional disruptions or delays can occur due to various factors beyond their control.
Are American Airlines flights really cheap?
American Airlines offers a range of fares, including budget-friendly options, but the pricing can vary depending on factors such as destination, time of booking, and demand. It's advisable to compare prices and consider different fare classes to find the best deal for your travel needs.
How uncomfortable is American Airlines?
The level of comfort experienced on American Airlines can vary depending on factors such as the specific plane operating the flight, the cabin class, and personal preferences. American Airlines provides various cabin classes, including options with enhanced comfort features such as more legroom and recline. In terms of Economy Class, passengers may find the seating to be relatively standard in terms of comfort.
Does American Airlines give free water?
Yes, American Airlines typically offers complimentary water and non-alcoholic beverages to passengers during flights. It's advisable to confirm the availability of specific beverage options on your flight, as offerings may vary depending on the duration and route of the flight.
Can I take a 10kg bag on American Airlines for free?
American Airlines allows passengers in all classes to bring one piece of carry-on luggage and one personal item, such as a laptop or handbag, on board. American Airlines does not specify a specific weight limit for carry-on bags but requires passengers to be able to lift and stow their bags without assistance and adhere to size restrictions.
For carry-on bags: the general dimensions should not be more than 22 x 14 x 9 inches (56 x 36 x 23 cm), including wheels and handles. These bags should fit in the overhead bin or under the seat in front of you.
For personal items: the personal item each passenger is allowed on board should have dimensions no larger than 18 x 14 x 8 inches (45 x 35 x 20 cm) and easily fit under the seat.
American Airlines' checked baggage allowance varies depending on the class of service and ticket type, typically ranging from 23kg for Economy, Main Cabin Extra and Premium Economy Class passengers to 32kg for Flagship Business and Flagship First Class passengers.

It's important that you verify the specific details on American Airlines' official website before your flight as baggage policies are subject to change.
Why do people not like American Airlines?
People may have varying reasons for not liking American Airlines. Some common concerns expressed by passengers include occasional issues with customer service, flight delays or cancellations, lack of in-flight amenities on certain routes, or experiences with lost or mishandled baggage.
However, it's important to note that these opinions can vary, and many travelers have positive experiences with the airline.
Has American Airlines ever crashed?
Yes, it has. Unfortunately, one of the most notable incidents involving American Airlines occurred on September 11, 2001, as part of the 9/11 terrorist attacks, during which 2 American Airlines aircraft crashed. These tragic events resulted in significant loss of life and remain important chapters in aviation history.
Another significant incident involving American Airlines occurred on November 12, 2001, when American Airlines Airbus A300, crashed shortly after takeoff from JFK Airport. The crash resulted in the loss of all 260 people on board the aircraft and 5 individuals on the ground.
It's important to recognize that aviation incidents are rare occurrences, and the overall safety record of American Airlines is strong. The airline, along with the aviation industry as a whole, continuously invests in safety measures, training, and technology to prevent accidents and ensure the well-being of passengers.
Does American Airlines fly Boeing or Airbus?
American Airlines operates a mixed fleet consisting of both Boeing and Airbus aircraft. The specific aircraft used on a particular flight can vary based on factors such as the route, demand, and scheduling. American Airlines has a range of Boeing models, including the 737, 757, 767, 777, and 787, as well as Airbus models such as the A319, A320, A321, A330, and A350.
Does American Airlines cancel flights often?
Flight cancellations can occur due to various reasons such as inclement weather, operational issues, or air traffic control decisions. While American Airlines strives to maintain its schedule, like any airline, there may be instances where flights need to be canceled.
However, the frequency of flight cancellations can vary depending on various factors, including external circumstances beyond the airline's control. In the first half of 2022, the airline cancelled 3.9% of its flights.
Will American Airlines automatically refund Cancelled flights?
In the event of a flight cancellation initiated by American Airlines, the airline generally offers options for affected passengers, including rebooking on alternative flights or providing refunds. However, it's important to note that the cancelled flight ticket refund process typically isn't triggered automatically.
In order to request a refund for a canceled flight, passengers are advised to proactively contact American Airlines or the third-party organization they booked through, directly.
Is American Airlines food free?
American Airlines provides complimentary snacks and non-alcoholic beverages on most flights, regardless of the cabin class. These snacks often include options such as pretzels, cookies, or other light snacks. Additionally, on longer flights or in premium cabin classes like First Class or Business Class, American Airlines offers more extensive meal service. Passengers in these classes can enjoy a selection of complimentary meals and beverages tailored to the time of day and route.
How can I avoid American Airlines baggage fees?
Usually, passengers traveling on American Airlines can bring one carry-on bag and one personal item onboard for free. They're typically also allowed free checked luggage up to 23kgs, depending on the class of their ticket. Therefore, the best way to avoid baggage fees is to ensure your luggage stays within the weight restrictions as stated on your booking, helping you mitigate the need to pay a baggage fee associated with overweight luggage.
If you need to check in luggage, consider becoming a member of American Airlines' loyalty program, as certain status levels offer waived or reduced baggage fees. Additionally, booking a higher fare class or flying in premium cabin classes may include larger baggage allowances.
Where is the best place to sit on an American Airlines plane?
The best seat on an American Airlines plane can depend on personal preferences and flight factors. For instance, some passengers prefer seats near the front of the plane for quicker boarding and disembarking, while others prefer seats towards the rear of the plane for a potentially quieter experience. Choosing an exit row seat for extra legroom or a window seat for views can also enhance the flying experience.
Checking seat maps and seat reviews online can provide valuable insights when selecting the best seat.
How old are American Airlines planes?
The average age of American Airlines' fleet is approximately 12.7 years. However, it's important to note that the fleet's age can vary across different aircraft models and individual planes within the fleet. American Airlines operates a diverse fleet that includes both newer aircraft and older planes, with regular maintenance and updates conducted to ensure safety and comfort.
The airline continuously evaluates its fleet to optimize efficiency and provide a reliable travel experience for passengers.
Does American Airlines run on time?
American Airlines strives to maintain on-time performance, however, flight schedules can be influenced by various factors, including air traffic congestion, weather conditions, and operational issues. Because of this, sometimes it may run on time and other times it may not.
How to get a good seat on American Airlines without paying?
To secure a good seat on American Airlines without paying extra, consider checking in for your flight as early as possible. Checking in online exactly 24 hours before departure can increase your chances of accessing preferred seats that are available at the time.
Remaining flexible with your travel dates and flight times can also provide more seat choices as flights with lower passenger loads may have more available seats to choose from.