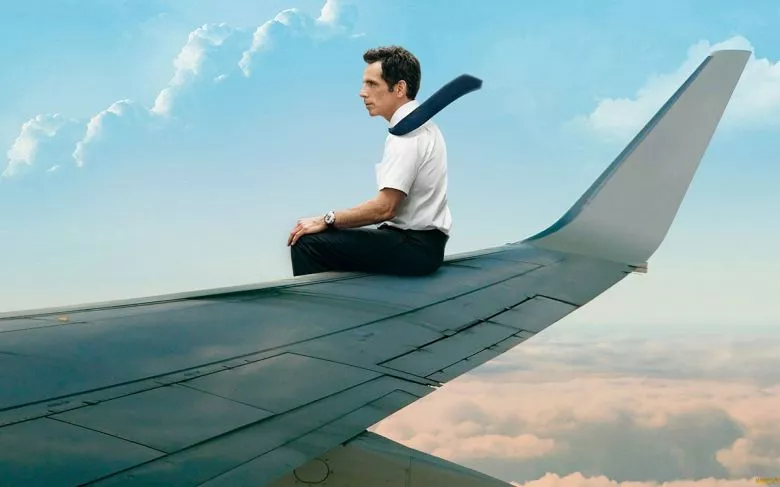 How to save on flights
24.11.2017
Travelling by plane is a convenient and fast way to go between cities and continents, but usually, it's very costly. If you are planning your next trip our tips on how to save on plane tickets gonna be very useful.
Experienced frequent flyers already know how to buy a cheap ticket. And over time, everyone has its own approach, how to save on air tickets. In this article, we'll look at the basic methods that will help you not to go bust on tickets.
Choose your airline
Buy a round-trip ticket is always cheaper than one way. The passenger, who have paid for the round trip, does not worry about returning home. And at the same time, the airline ensures full load of the aircraft, excluding losses from unsold tickets.
You can easily save money on air tickets if you become a member of any airline loyalty program. Mostly all airline has they own loyalty program allows you to collect points, miles or points (depending on the airline) and then spend them on flights, additional services or food etc.
Choose a right departure date
There are days of high demand (Friday, Saturday and Sunday) when airlines highly raise ticket prices. This feature is due to the fact that many people want to go to relax during weekends. And Tuesday, Wednesday, Thursday, according to statistics, are less loaded, so when you make a reservation on those days you can save some money.
It is worth considering the seasonal factor. Summer period - the time of holidays, sun, sandy beaches. People fly to Turkey, Egypt, Maldives and other warm countries. New Year's Eve, Christmas is a favourite time for European travel. Can I save on air tickets during these periods? The answer is: We don't think so!.
Use technologies
You can find a lot of different search engines that will help you find the best offer on the Internet. Here are some of the examples:
These savings options for an airplane ticket can help you to find all valid airline ticket prices, compare them and give you the final result. Many websites have developed a discount calendar so you can easily indicate the dates when the ticket is sold at a reduced cost.
It would be superfluous to use the Incognito function when searching for air tickets. This will help you to find the real prices of airlines tickets. It is generally accepted that the search engines are biased towards the inhabitants of developed countries and Mac owners.
Low-cost
If the duration of the flight is expected to be less than 4 hours, and you are not afraid of a possible delay in the flight, the lack of a full package of passenger services, then the low-cost airlines - the best choice.
Such air carriers save by reducing the comfort of the flight, making the tickets relatively cheap. There are several flights a day. This option is not suitable for those who make flights with transfers.


Charter flight
When buying a tour abroad, you can save on air tickets, purchasing a charter flight. These flights are not regular, they are usually ordered by travel agencies for their customers. You can find such a flight through the agency that issued the tour, or in a special service for buying tickets.
OpenJaw
The so-called circular flight, where one of the final destination does not coincide. For example - flight St. Petersburg - Dresden, and the return journey - from Berlin. Or the flight will be made from Dresden, but the final destination is Moscow.
It is clear that with such a route it is necessary to take into account the costs of transportation. Not always this option will cost cheap. Transplantation
Often one long flight is divided into several short flights. In this case, you can not only save a lot but also relax, see the local attractions. This option is suitable only for leisure travellers. For business trips, it is better to book a direct flight.
Plan your flight well in advance
If you are planning to go to Europe, for example, on New Year and Christmas holidays, then you should think about buying air tickets in advance. Price for the last minute ticket can go up by 50% than a couple of months before departure. Remember that the cost of tickets for a plane increases every week.
Look for "hot" offers
Keep in mind such a contradictory tip compared to the previous version. It's suitable for those who are willing to take a risk and cancel the trip at the last minute or ready to pay an impressive amount of money.
Many airlines, in order to fill the plane before departure, begin to sell tickets at a big discount. It is difficult to find such an option, but if you accurately track the services for finding tickets, it is possible.
And to conclude...
Using the above tricks when booking and buying a seat on an airplane, you can save a budget for more enjoyable spending on vacation. Use several of the suggested options to make the flight as profitable as possible
It would be also useful to get information about your rights as an air passenger in case of flight disruption. In many situations, you might be entitled to EU261 compensation of up to €600 (£520).
No feedback