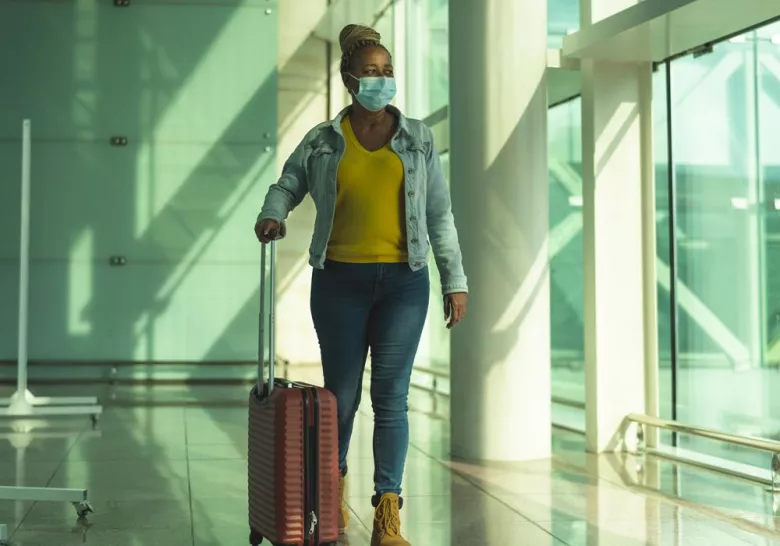 Missed Flight? Can You Get A Refund or Compensation?
23.08.2022
Even with the best planning and preparation, there's always a chance of travellers missing their flights. In fact, many people miss flights every single day. But what happens if you miss your flight? And do you get a refund if you miss your flight?
Well, firstly, if you do miss a flight, try not to panic. There are options available to you and there are ways to solve the problem. You might even be able to get some money back, too, depending on the airline and the situation.
It's a little complicated, but we've broken the whole situation down in the guide below. So read on to find out what happens if you missed your flight.
What to Do if You Miss Your Flight
Before we look at the financial side of things regarding refunds for missed flights, let's first focus on the most important thing: what to do if you've missed a flight. After all, this can be a really stressful and scary experience, even for experienced travellers.
The first thing you need to do if you've missed a flight for any reason is to contact the airline itself and let them know. If you don't turn up and fail to contact them, they'll simply class you as a "no show" and cancel all of your travel plans, including any possible return flights you might have booked with them, or connecting flights.
By calling the airline as soon as possible, you'll be able to let them know that you'll miss the flight. This not only helps them take off on time without any issues related to your absence, but it also helps you, as the airline will be more likely to help you out if you let them know what's going on.
But what about if you're already at the airport itself? Well, in that case, you can head to the airline's desk to speak with airline staff directly. Again, this will allow you to explain what happened and get some help for what to do next.
If your flight was delayed, canceled or overbooked within the last 3 years, you could be eligible for up to $700 in compensationCheck Your Flight
What Happens if I Miss My Flight?
So what happens if you don't show up for a flight? Well, since there are many other passengers who need to get to their destinations and flights operate on strict schedules, the plane will simply take off without you, and you'll need to make other arrangements to get to where you need to go.
Luckily, most airlines are relatively accommodating for passengers who miss flights for legitimate reasons, like bad traffic or unexpected personal issues. In fact, many airlines will immediately try to work with you to get you booked on the next available flight. So you might not even have to wait too long or worry about any serious delays.
However, it all depends on the airline and the specifics of the situation. Some airlines will have policies or rules in place to let you onto another same-day flight at no additional cost. Others will charge you a fee for rebooking a missed flight, and some of them will charge you the full cost of your original flight, plus the full cost of a new flight if you still wish to travel.
Can You Get a Refund or Compensation for a Missed Flight?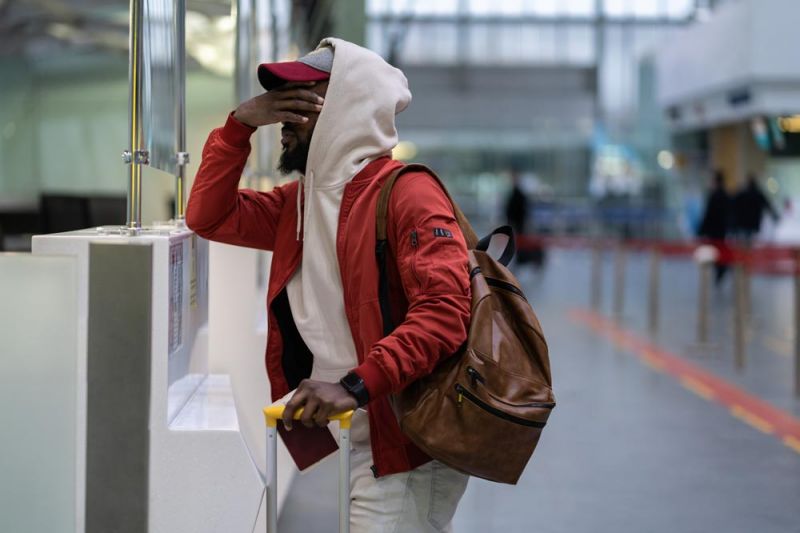 So, what happens if you don't check in for a flight in terms of money? Are you entitled to any kind of refund or compensation for missing a flight? Well, in most cases, the answer is sadly no.
Even though EU 261protects passenger rights in cases of delays and cancellations, there are no such protections in place for passengers who fail to turn up for flights on time for various reasons.
In other words, if you don't make it to the departure gate on time, the airline won't have any obligation to offer you a refund or compensation. In fact, most airlines only offer refunds in cases where they are the ones who cancel the flight.
However, some airlines may be more lenient than others. If you call them early and let them know you can't make it, they might be willing to offer you some or all of your money back, depending on the circumstances.
Some airlines have policies in place where they'll refund a passenger who missed a flight because of a flat tire or family emergency, for example.
Can I Get Travel Insurance for a Missed Flight?
So, will travel insurance cover the cost of a missed flight? Well, it might, but it depends on the specific details of the policy you have. Some policies cover missed flights for certain reasons, and you'll usually need to provide evidence of why you missed the flight to get your compensation paid out.
What Happens if You Miss Your Flight After Checking In?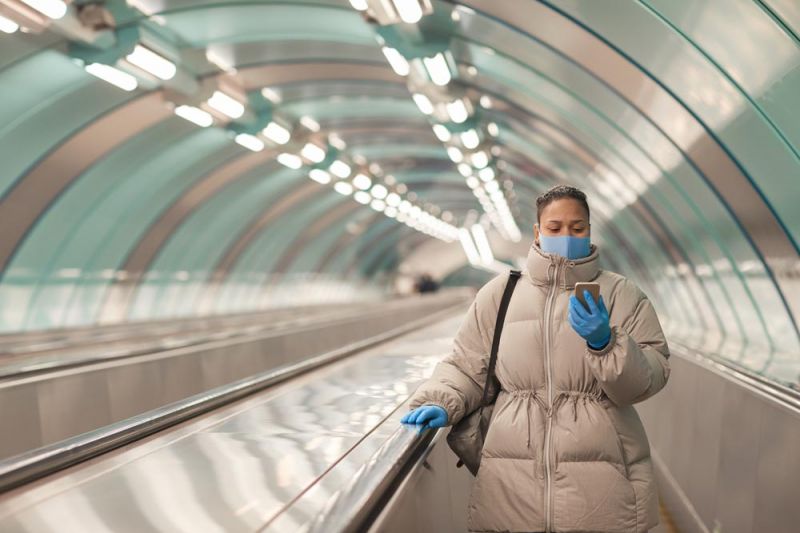 In some cases, you might arrive at the airport before the plane leaves but still miss your flight after checking in. This can be problematic if your baggage is already on board, as it might leave without you.
The first thing to do in this situation is speak with airline representatives at the gate or in the departures area of the airport. They should be able to help you by filing a ticket for your baggage to keep it safe and getting you booked on another flight.
FAQs
Claim with AirAdvisor and get up to €600 ($700) compensation. Find out how much you're owed today.Check Your Flight
What Happens if I Miss My Flight Due to Traffic?
This is a very common occurrence, and you'll usually need to call the airline and let them know you're going to miss the flight. They might offer you an alternative flight later that day, but many airlines won't consider traffic as a valid reason to refund or compensate you.
What if I Missed a Flight Because of a Security Check?
If you missed a flight due to airport security, there's not much you can do. Even if there are long lines at security, the airline doesn't take responsibility for that, and that's why passengers are encouraged to get to the airport several hours before every flight.
What if I Missed a Flight Due to Illness?
In cases of medical emergencies, you may be able to get a refund for your flight, depending on the airline's policies.
Do Airlines Ever Refund for Missed Flights?
Yes, there are cases where airlines will refund for a missed flight, but it depends on the circumstances.
How Can I Avoid Missing a Flight?
To reduce your risk of missing a flight, make sure to pack your bags ahead of time and leave home early so you get to the airport at least 2 hours before the flight is due to depart.
No feedback