Best travel clothes for long haul flights
11.02.2022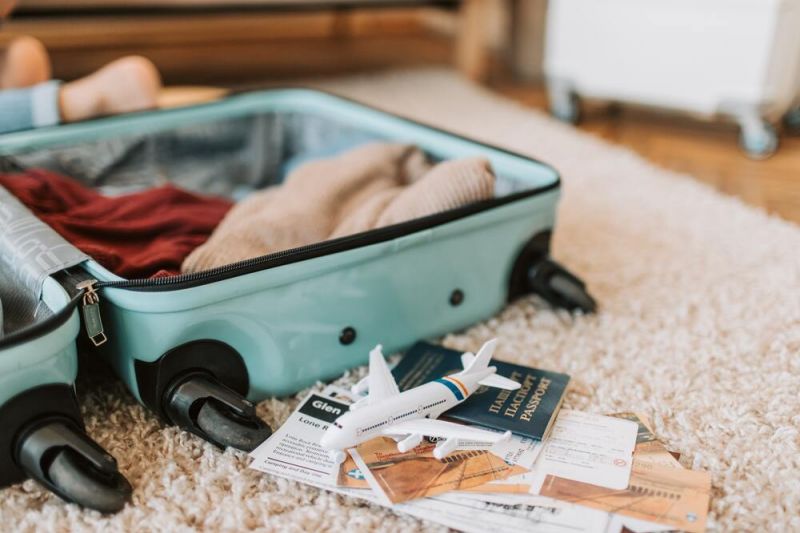 Frequent travelers often come across passengers with extravagant outfits, excessively elegant dresses or clothing that is obviously too casual. Although there is no dress code, forced coexistence in airplanes requires a series of precautions to take care of yourself and other travel companions. At this point, the question naturally arises: what are the best travel clothes for long haul flights? To answer this, we have compiled the Guide of best airport outfits for you to travel in style. Ready to take off?
Always put a sweatshirt in your hand luggage
It doesn't matter if you're on a flight to Dubai in mid July: it's always quite cold on the plane. I learned this lesson the hard way. A few years ago, I traveled in the summer wearing just a t- shirt, the airline lost my suitcase and I found myself wandering around the city hoping to find 24 hours shop where I could buy a hoodie. Definitely, the most comfortable airport outfits start with a sweatshirt.
Find out if you are owed compensation for a disrupted flightCheck Your Flight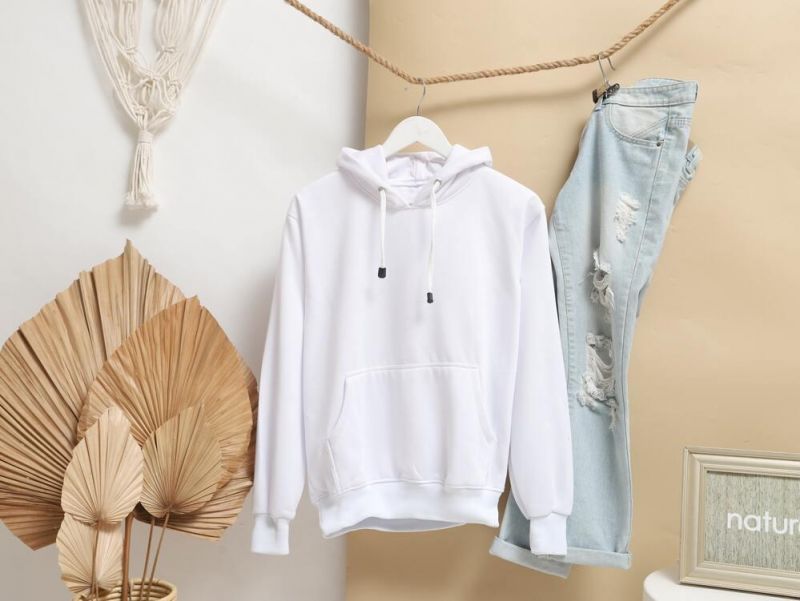 The scarf: your ally against cold and stiff neck
Often overlooked, the scarf is your smart wildcard for long haul flights: it takes up very little space and effectively protects against drafts and freezing temperatures. And if that's not enough, it can easily be rearranged as a pillow, a small blanket or a makeshift curtain for some privacy during the flight.
Are jeans good for long haul flights?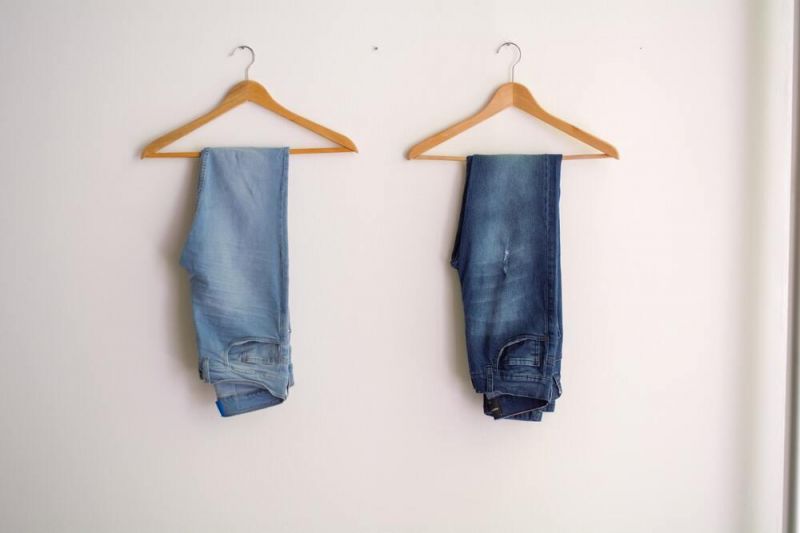 The clothing item made popular by Levi's can't be missing in your suitcase but, is it also suitable for the day of the flight? The right answer is "it depends". Comfortable jeans with many pockets are among the best airport trousers. On the other hand, skinny jeans should be avoided. According to Molly Fergus – general manager of the travel site TripSavvy – "They limit movement and are likely more annoying to deal with in cramped, dirty airplane bathrooms". A great alternative to jeans is wrinkle-free skirts for travel. Merino wool would be ideal as it guarantees good breathability but, if you don't have a good feeling with the flatiron, fabrics like nylon and polyester are preferable.
Claim with AirAdvisor and get up to €600 compensation. Find out how much you're owed today.Check Your Flight
Slip-on footwear: the best way to speed up boarding
If you've seen "Up in the air", this tip will be familiar to you. In one scene of the movie, the protagonist (George Clooney) shows his colleague (Anna Kendrick) how to choose the line at the security checkpoint. After a brief examination, the choice falls on a row made up of businessmen who, according to Clooney, are efficient and wear shoes without laces. Among the best shoes for flying an airplane, sneakers and loafers are two must-haves. Flip flops are not recommended because the real risk is to feel cold in the feet while for new shoes, it is better to reserve them for other occasions as they could cause small injuries. In the case of shoes with heels, a separate chapter must be opened. As they say, you should also please the eye but, at least for once, it's best to forget about stylish outfits for flying. In the event of an evacuation, high heels are likely to slow down your pace. In addition, this type of shoes can cause swellings in legs and feet.
Can I wear contact lenses on a plane?
On airplanes, pressurization and the omnipresent air conditioning tend to reduce the hydration of the cornea, causing dry eyes. Moisturizing drops can help but, in general, it's better to wear some good old-fashioned glasses. If you really can't do without it, I recommend using disposable lenses: they do not require particular maintenance and can be easily removed.
Not only movie stars wear sunglasses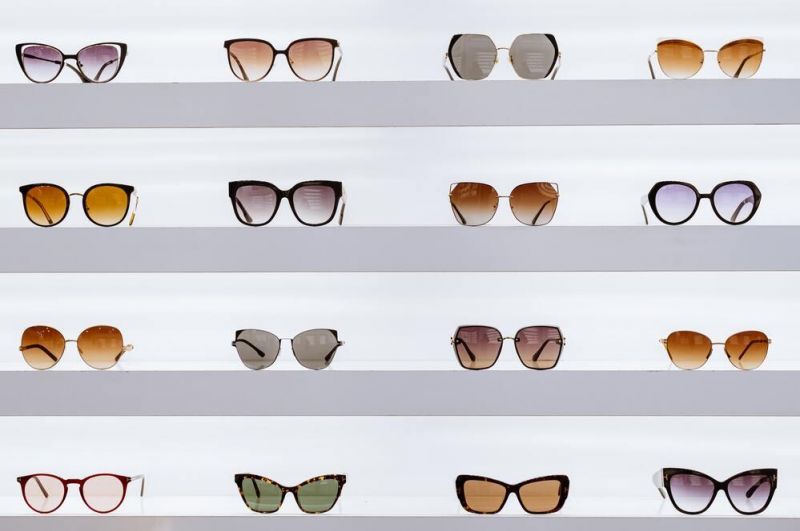 The best airport outfits must include this item. After many hours on the plane (and maybe a well-deserved siesta), sunglasses help hide puffy eyes. And when you're not using them, I recommend you to store them in a hard case to prevent them from getting squeezed between trolleys, bags and backpacks.
Can you wear leggings on a plane?
This is a really good question and it has two possible answers. For many people, leggings and jumpsuits are the best. Leggings are comfortable and allow an unrivaled freedom of movement. However, according to other people, they are made with easily flammable synthetic fibers such as acetate, triacetate, nylon or polyester. Tightfitting trousers in cotton, linen and silk are therefore preferable. Generally speaking, this theme is particularly divisive. In 2017, two girls were barred from boarding on a United Airlines flight precisely because they were wearing this pants. The big refusal caused a stir on social media, and the company was forced to justify its decision. In the end, it was a special case and, just to calm people down, it is possible to travel by plane with leggings. Even on a United Airlines flight. But just to put you at ease, I recommend you to read the rights of passengers in case of denied boarding.
If you love a shirt, a pullover or skirt, leave it in your suitcase
A sweatshirt or a comfortable blouse can be the best travel clothes for long haul flights. However, if it's your favorite clothing item, it is best to show it off once the holiday begins. Once seated, you will have to spend long hours in a limited space; a little turbulence or a movement from the passenger next to you is enough for you to drop a cup of coffee or a glass of orange soda. Undoubtedly, it is not pleasant to start a vacation with a bad stain on your favorite pants.
If your flight was delayed, canceled or overbooked within the last 3 years, you could be eligible for up to $700 in compensationCheck Your Flight
Compression socks on plane, right or wrong?
Do you know about traveler's thrombosis? Those who travel a lot know it well: after several hours without moving, the blood circulation slows down, the veins remain pinched, and they have to work harder to pump blood from the legs to the heart. Getting up, walking and drinking liquids help to avoid it, but compression socks give even more concrete help. The best compression socks for women and men are the graduated ones in light fabric.
Jewelry and chains? No thanks!
Space is so limited that you can scratch someone just by turning around or you can easily get your jewelry caught in something. Definitely, travelling outfits for ladies should exclude earrings and bracelets.
Plus size airport outfits, what do you need to know?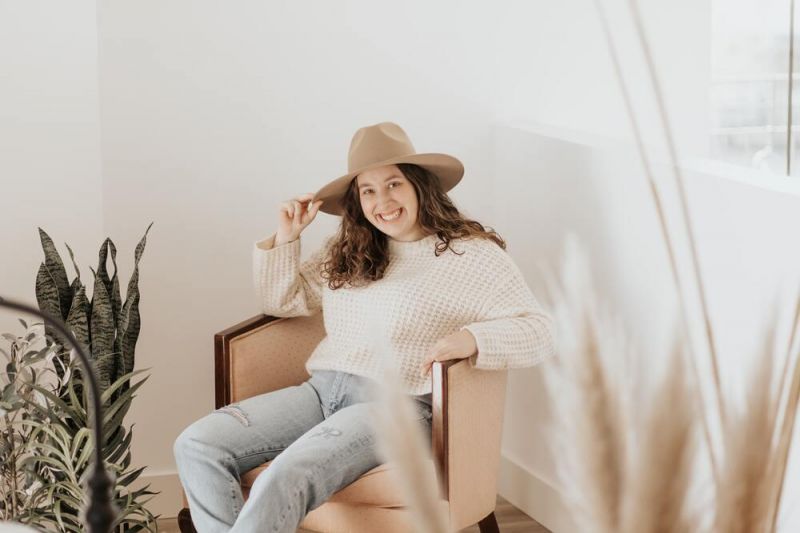 Adaptable clothes are always the best option, and white shirts with long sleeves fit this category perfectly. You can wear it alone, with jeans and a sweatshirt for a casual look or, if you travel for work, you can combine it with skirt or elegant trousers. Versatile dresses for travel are also a good choice: they perfectly cover the body and guarantee unparalleled freedom of movement. Nowadays, plus sizes are not just the preserve of some niche labels. Mainstream brands like Zara and H&M offer a wide range of options. As far as the male universe is concerned, pleated trousers are an ideal choose for big guys. And if you want to show a few kilos less, dark t-shirts, sweatshirts and shirts are the answer.
As a last point compression socks for men (and women) deserve a special mention. Overweight people are six times more likely to have thrombosis. Getting up frequently, flexing your toes and rotating your ankles help maintain good circulation, but if you want a little extra help, it's best to wear this type of socks. To complete your plane outfit, choose elastic and graduated compression stockings.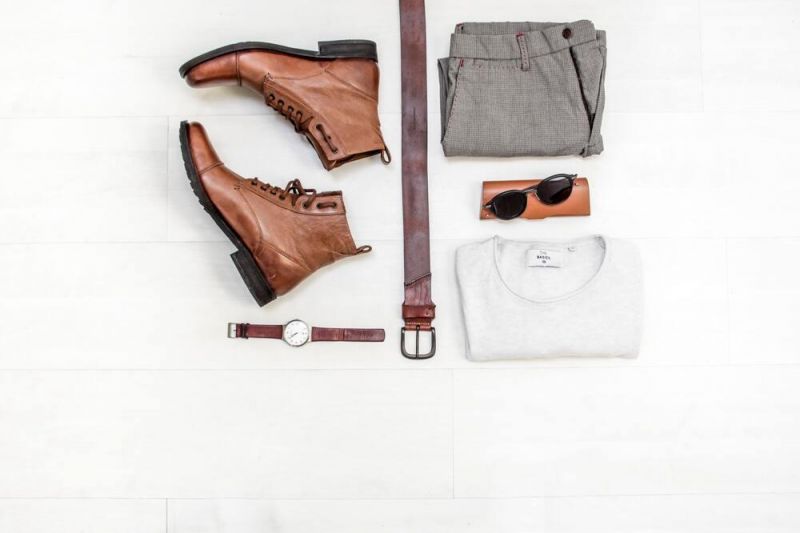 These eleven points summarize best practices to travel in style. However, to choose the best travel clothes for long haul flights, common sense is always the best way forward. Wearing clean clothes, dressing in layers and avoiding strong perfumes are other small tricks to travel comfortably. For more tips, I suggest you take a look at the post How to survive a long flight: 5 travel tips proven to work.
No feedback