How to Survive a Long Flight: 5 Travel Tips Proven to Work
02.12.2022
Are you planning the vacation of your dreams in some exotic destination, a few days trip or perhaps a business trip? Whatever the possibility, a long flight might be awaiting you, or even two long haul flights if you are ever planning to return home :)
Few people enjoy a long flight. Only first and business class passengers have all the comforts. But, how to survive a long haul flight in economy class?
An uncomfortable posture, deep vein thrombosis, the screams of children in the neighboring rows, the problem of falling asleep - all these delights of a long journey are well known.
But every passenger has a chance to turn the long agony into a relaxing holiday. We prepared 5 tips for you on how to survive a long flight.
How to survive a long flight: 5 travel tips proven to work
1. Book an exit row or aisle seat
Before going through the online check-in, choose the seat you like in the salon. For long flights in economy, we do not recommend booking a middle seat because of the confined space.
The good idea is booking an exit row or aisle seat so that you can get up at any moment. Exit row seat is ideal if you would also like to have more legroom space.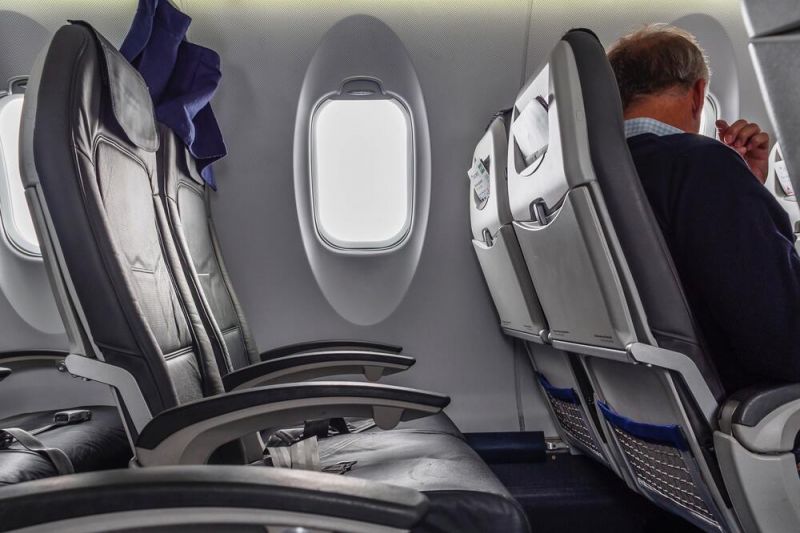 2. Well-being travel tips for long flights
Prolonged stay in an uncomfortable monotonous position disrupts blood circulation. As a result, blood clots are formed in the veins, more often in the legs. This is called a deep vein thrombosis, a common traveller's problem.
Therefore, do not be shy about who and what will think of you. Your main thought should be about how to survive a long flight and take care of your health first of all:
if you have impaired blood circulation, wearing compression socks would be a good idea.
do not hesitate to get up, walk around the cabin, do light exercises, stretch your legs and arms
a special neck pillow will help to strain the neck less and keep it healthy which means that the muscles will hurt less after the long haul flights
In general, the right clothes, loose and comfortable, will make your long journey much easier and enjoyable.
3. Get some sleep: good idea to kill time
Sleeping while sitting is quite uncomfortable, especially when the noise or crying of children and conversations are distracting.
The situation will be saved by special noise cancelling headphones or high-quality ear plugs.
Another good idea is to bring along with you on a plane a neck pillow and an eye mask. They will definitely increase the chance of falling asleep.
The sleep masks are usually offered on a plane so you can ask your flight attendant for one.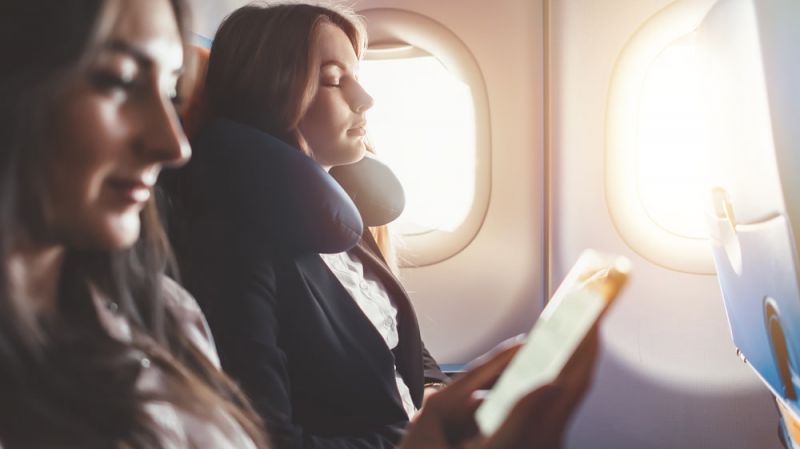 And for those who have trouble falling asleep on a plane, sleep aids will definitely help. But, please, don't turn to sleeping pills without good reason.
It is also advisable to consult your doctor so he can prescribe the right medication for your particular situation if required.
4. Stay hydrated
The rule of thumb on long haul flights is to drink plenty of clean water to stay hydrated. Your flight attendant would usually offer various drinks including water, juices, hot drinks and alcohol.
Just keep in mind that tea, coffee and alcohol interfere with sleep and contribute to dehydration. Especially, don't exaggerate with alcohol consumption since it might lead to stressful post-flight jet lag.
Great idea would be to treat yourself to a non-alcoholic aperitif at 30,000 feet! Take one of these cool carry-on cocktail kits with you onboard.
Mix the components from the kit, ask your flight attendant for some snacks and cheer for the holidays ahead. Zero alcohol and no stressful jet lag - can it get any better?
5. What to do on a long flight?: use time wisely
What to do on a long flight is a question that interests many. Often, passengers are entertained with films, background music or magazines.
But the entertainment offered on a plane might not suit everybody so it's better to take care of your leisure time on your own.
Plan carefully what you would like to do on a long flight and pack your carry-on luggage accordingly. Check what you can bring on a plane so you have everything you need handy.
Long haul flights are the perfect time to watch movies or TV shows. Download a selection of films in advance to your tablet or laptop. Of course, after a while you will get bored with the cinema.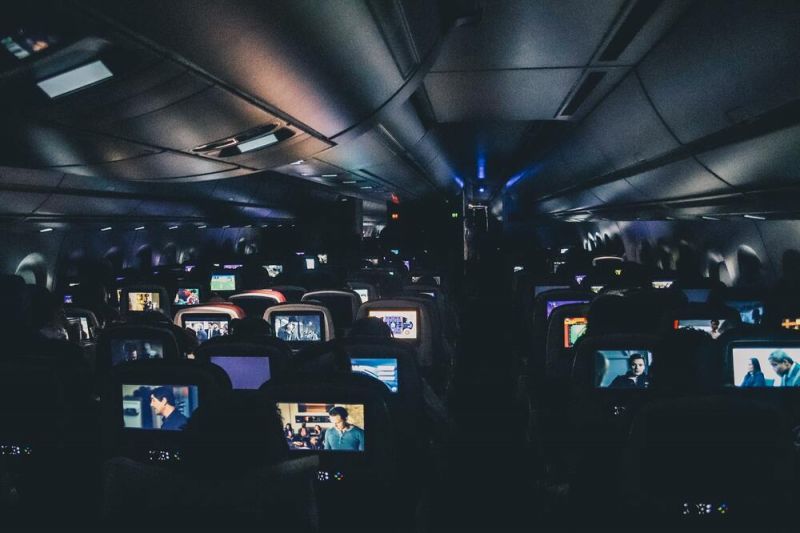 Switch to a different kind of entertainment - read a paper or e-book for which you could never find time before. Even simply playing games on the same tablet can cheer you up a lot.
Don't think of long haul flights as endless 12 hours in the air.
Divide this time into small intervals: for example, an hour for takeoff, another hour for landing. 12 minus 2 equals 10. Lunch and dinner - another minus 2 hours. 5 hours of sleep, and now there is nothing left. Just three episodes of "Game of Thrones"!
And to conclude… remain positive during your flight!
It is alright to wonder how to survive a long flightin economy since it is always tiring and somewhat boring. But we assure you that with our tips for long flights you could easily turn any of your flights to big adventures!
And if for some reason you will experience long stopovers, delays and cancellations, you can always get a compensation with AirAdvisor. Check your rights for compensation of up to €600 (£510) and forget about troubles in your journey.
If you are experienced traveller and would like to share your travel tips and life hacks, please share in comments below and we will update the article with author names to praise best ideas! Enjoy travelling!
No feedback