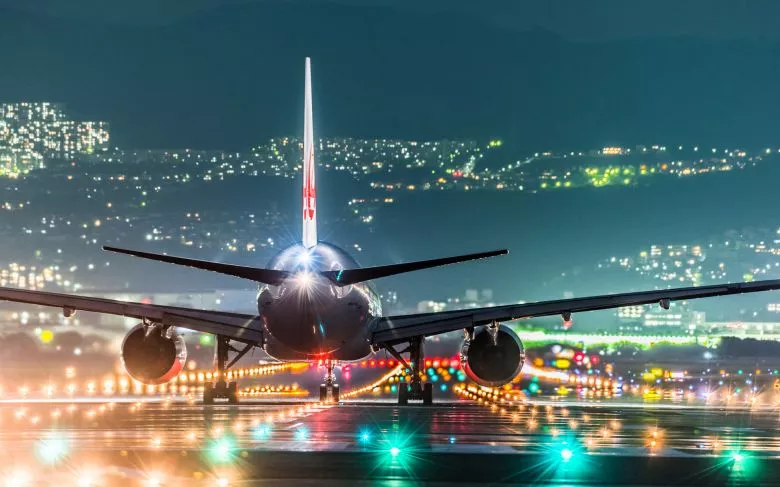 How far in advance should you arrive at the airport?
One of the biggest fear for all travellers is to be late for the plane and miss all the arrangement. Some of you maybe have already such an unpleasant experience and now looking for advice on how do not get into such a situation.
Or perhaps you are in the process of packing your staff and wondering "How far in advance should you arrive at the airport?". Let's find out answers to this question together.
So let me start with my story - I am absolutely panicky afraid of being late on the plane.
Every time I start the preparation of suitcases, things that need to be dressed, food and so on far in advance but still I have a strong feeling that I can miss my plane. So I always set an alarm clock to start getting ready on time.
I also call for the taxi as early as possible. As a result, a taxi driver arrives on time and guess what?! I'm coming out late, and then I keep thinking about all the things that I possibly have forgotten at home the whole way to the airport. Even more, I imagine myself running with a bunch of stuff through the airport.
I don't know where this fear comes from! But if you have a similar situation, read the tips and advises that we have collected for people who have faced same problems, or maybe you'll fly for the first time and do not know how to plan your time right then, these tips are right for you.
How far in advance should you arrive at the airport for a domestic flight?
If you are that kind of person who comes to the airport 90 minutes before the flight, never check-in luggage and always registers online then, often you have nothing to do at the airport after arriving and passing passport control.
However, most air carriers suggest to the passengers arrive two hours before departure. Keep in mind there are some factors such as weather or the day you are flying is a peak day and time, whether you need to register baggage, or maybe you flying with kids so it might take more time to you than usually.
If you want to find out the peak time at the airport from which you are flying, visit their website. Very often you can't guess that this or that time is the peak.
How far in advance should you arrive at the airport for an international flight?
If you are having an international flight the preparation for it takes more time. Most airline suggests their customers be at the airport three hours before departure. But in some airports, you need to arrive four hours in advance (Like Gatwick, UK).This is very important because arriving earlier you can avoid the overbooking problem.
Anyway, you can cut this time significantly if you have checked in online or have hand luggage only.
Useful information to know
Being frequent travellers yourself and have done some deep research we found out that there are several rules or tricks used by airlines that you need to know. For example:
Airport Peak hours
You have to know that each airport can have different peak times. It's very easy to check. Go to the airline's website, or use the Google search engine to enter the name of the airport and the "peak time", to clarify the information. Also, consider traffic on the way to the airport. After all, maybe instead of 10 minutes, you have to spend an hour.
Requirements for check-in luggage
Each airline has their own specific time to check in and check the baggage before departure otherwise, they will not allow you to fly. For your convenience, you can search using Google's "baggage check-in requirement" with your airline's name to find out the time and more specific requirements.
Registration requirements
Some air carriers require that you have to be registered at a particular time before your flight (for example, for an hour prior to the flight even if you do not have luggage to check in). You can check-in or register with your electronic device (phone, tablet, etc.), there is no reason to wait until you get to the airport to register there.
In some cases, you can even make a registration 48 hours before the flight and be the one who got the best sits. For those who flights only with hand luggage its more convenient way of travelling.
Remember that boarding usually closes 20-40 minutes before departure and keep in mind that many airlines will not allow you to board if you come to the boarding gate too late.
Departure time doesn't mean the start boarding
Some people think that they can do shopping in Duty-free and enjoy free wi-fi till the actual departure time. The fact that your aircraft leaves at a particular time does not mean that you can wait until the last minute to get on board.
Most of the airlines close gate 15-30 minutes before departure, and if the board is full, they can early shut the doors and leave.
Is it really possible that airline can stop close the gate if you are not on board?
Airlines will start taking on board people who stand in line, even if you are not there. And if so happens to you, the airline may deny your right to fly on your flight without any compensation. The airline will transfer you to the category of "reserve passengers".
Waiting is not always a bad idea!
For some of you, the most terrible thing in the world is waiting. And waiting at the airport is not an exception. All you need to do is to relax and spend time on yourself. Perhaps you do not have a lot of time to call to your family or friends, or you have planned to finish reading an interesting book or magazine.
Most of the airport has some working space and free Wi-Fi, which is very comfortable for work. And of course, there are always a lot of shops, restaurants and lounges.
What if my flight gets cancelled or delayed? Don't panic. You are protected by EU Regulation 261 2004. In some cases, you can be even entitled to compensation of up to €600 (£520).
No feedback
Want to receive periodical useful travel tips?
We don't spam.