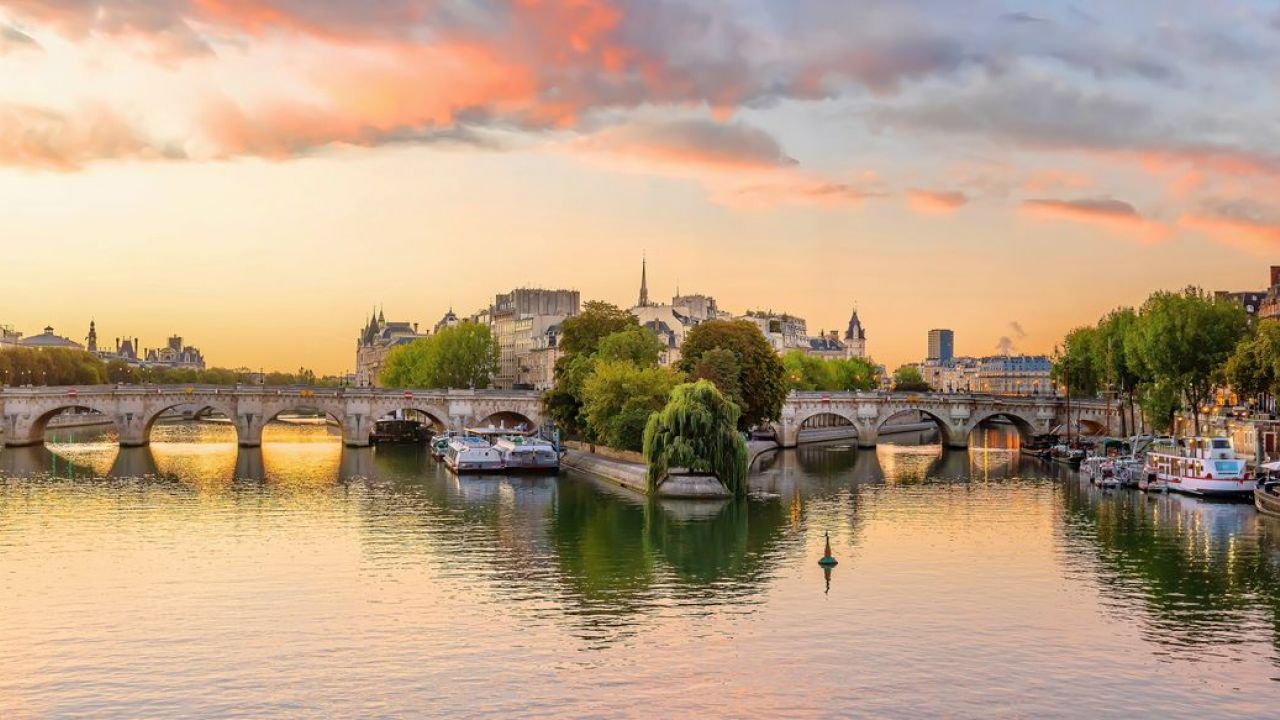 Paris to Atlanta is a direct flight airline route that connects France, and Europe, to the United States. The shortest Paris, France to Atlanta, USA flight time is 9 hours and 20 minutes and the non-stop route is operated by 2 airlines.
Keep reading to see what is the flight distance, what airlines fly this route and how you can find and purchase cheap flights.
Paris to Atlanta Flight Time by Airline
The Paris to Atlanta route is operated by 2 airlines: Air France and Delta Air Lines.
The flight duration differs from flight to flight. The shortest flight time in 9 hours and 20 minutes, while the longest flight time is 10 hours and 30 minutes.
Flight times differ based on the day of the week and time of departure.
The Paris to Atlanta is longer than the Atlanta to Paris flight time by almost and hour and a half.
Had a Delayed or Canceled Flight to or from the EU?Check Your Flight
Flight Distance
The 9 hour and 45 minute flight between Paris and Atlanta covers a total distance of 4,372.85 mi (7,037.43 km). This distance is calculated from the departure airport to the arrival airport in Atlanta, Georgia.
Departure and Arrival Airports
This France to USA route has only one departure and one arrival airport. All flights depart from Charles de Gaulle Airport in Paris (CDG) and land at Hartsfield Jackson Atlanta International Airport in Atlanta, Georgia (ATL).
The other airports in Paris, Orly and Beauvais, or the DeKalb–Peachtree Airport don't service this route.
Daily Flights and Departure Times
If you're asking yourself how many flights are flown daily by the airlines, the answer if 5. Delta Air Lines has 3 flight and Air France has 2.
Delta Air Lines operates the earliest flight from Paris to Atlanta. It leaves CDG at 9.10 AM and arrives at ATL at 1.40 PM, according to Google Flights. The last flight of the day takes off 3.50 PM and lands in the US at 8.10 PM.
Ticket Prices and How to Find Cheap Flights
The cheapest ticket you could buy is €1,591 ($1,755) and the nost expensive one is €3,385 ($3,734).
To save money when purchasing a ticket, first of all pick the cheapest day of the week to fly. You should also buy your tickets in advance.
Here is a list of factors that influence CDG to ATL ticket prices:
day and month of the flight
popularity of the destination
how far in advance you purchase the ticket
Can I Get Compensation for a Cancelled or Delayed Paris to Atlanta Flight?
If you've experienced any kind of flight disruption, you could be entitle to compensation under the EU 261 Regulation. This law lays out all your passenger rights and monetary compensation for each inconvenience, which, in this case, is €600 ($650).
If your flight was delayed, canceled or overbooked within the last 3 years, you could be eligible for up to €600 ($650) in compensationCheck Your Flight
How to Claim Compensation
In case you've experienced a flight disruption with Air France or Delta Air Lines, check out these guides to see how to claim compensation:
Additional information other travellers found helpful
FAQ
How long is the flight from Paris to Atlanta?
The average Paris to Atlanta flight time is 10 hours and 10 minutes. The shortest flight is 9 hours and 45 minutes.
What is Paris to Atlanta Flight Distance?
The distance airplanes fly between Paris and Atlanta is 4,372.85 mi (7,037.43 km).
What time does the earliest flight from Paris to Atlanta depart?
The earliest CDG to ATL flight departs at 9.10 AM. The latest flight departs around 3.50 PM.
What is the time difference between Paris to Atlanta?
Paris is 6 hours ahead of Atlanta. For example, when it's 10.00 AM in Paris the time in Atlanta is 4.00 AM.