| | |
| --- | --- |
| Country | Spain, ES |
| City | Tenerife |
| IATA | TFS |
| IKAO | GCTS |
Tenerife South: Flights cancelled and delayed in Tenerife
If you have suffered a flight delay or cancellation, or got denied boarding by an airline at Tenerife South Airport, you may have the right to compensation of up to €600 per person.
AirAdvisor makes it easy for you to claim compensation. Filing a claim does not entail any risk or advance cost, as AirAdvisor only gets a success fee commission from payment received from the airline. The service is free, if compensation is not collected.
Tenerife South Airport on the map
This article has been reviewed by a licensed lawyer Anton Radchenko for general accuracy. This is for informational purposes only and is not a legal advice.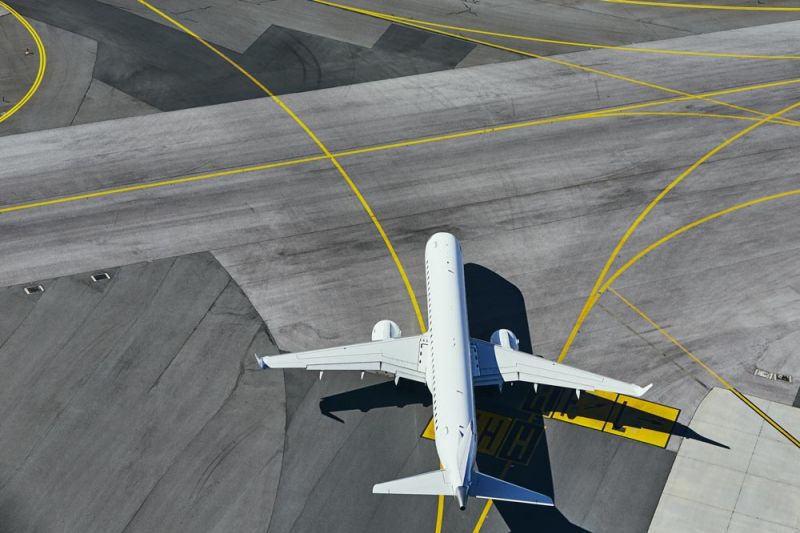 Tenerife South Airport is the biggest of Tenerife's airports and one of the busiest airports in all of the Canary Islands. Many people fly in and out of this airport all the time, but what can you do if you're facing flights cancelled at Tenerife or flight delays at Tenerife South?
Well, if your Tenerife flights are cancelled, you could be entitled to claim Tenerife South flight delay compensation. You could collect up to 600€ (£520) per passenger in compensation fees after Tenerife flight disruption, and AirAdvisor can help.
If your flight was delayed, canceled or overbooked within the last 3 years, you could be eligible for up to 600€ (£520) in compensationCheck Your Flight
Flight cancellations and flight delays at Tenerife South
Tenerife flight delays and Tenerife cancelled flights happen all the time. There are various reasons for this. Sometimes, Tenerife South Airport delays are caused by bad weather. They might also be caused by scheduling issues, technical problems, airline strikes, and other issues.
Either way, if you're facing Tenerife South Airport delays or Tenerife South flight cancellations, you do have certain passenger rights afforded to you, courtesy of EU law.
A law called EU 261 Regulation means that passengers dealing with delays at Tenerife South Airport or flights to Tenerife South cancelled from other European airports have the following rights:
Claim up to 600€ (£520) per person in compensation after delays or flight cancellations at Tenerife South
Make your claim at any time in the three years after the date of your Tenerife South delays
Claim compensation for cancellations, delays at Tenerife South Airport, overbooking, and missed connections
How to Claim Compensation After Cancelled Tenerife Flights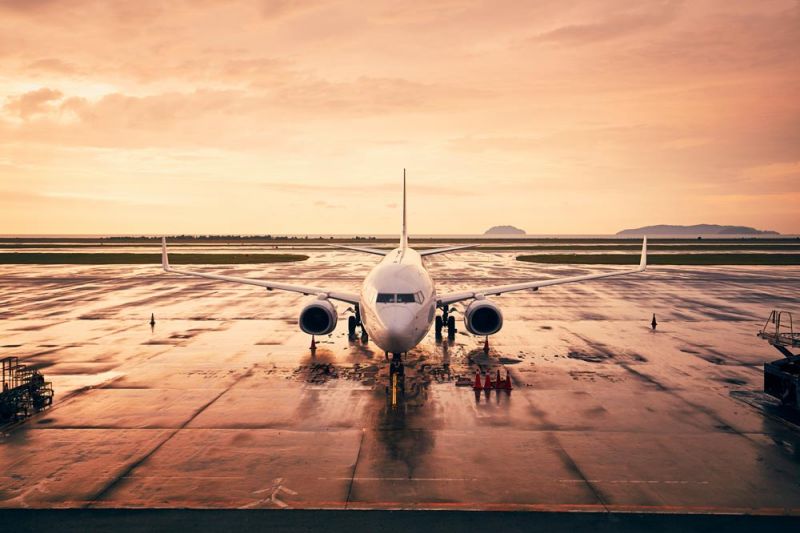 Claiming compensation after a cancellation at Tenerife South Airport can be challenging. It involves speaking with the airline, explaining the situation, filling out claims forms, providing evidence, and so on.
AirAdvisor can help you through the whole process. Our legal and travel experts handle many claims and cases and know exactly what needs to be done to get compensation paid out quickly and efficiently.
Take a look at our free flight delay compensation calculator to find out how much you could get.
How to Claim Compensation After Delayed Tenerife Flights
The process for claiming compensation after a delay at Tenerife South Airport is identical to the cancellation process, outlined above. You'll need to speak with the airline, provide evidence if necessary, and fill out some forms to make your claim.
Air Advisor can once again assist you with this entire process. We'll help you make your claim and we won't ask for any payment unless we are successful in getting your compensation paid out to you.
When Can I Claim Tenerife South Airport Compensation?
EU 261 protects passengers in all of the following situations:
Tenerife South Flight Cancellation: Steps to Follow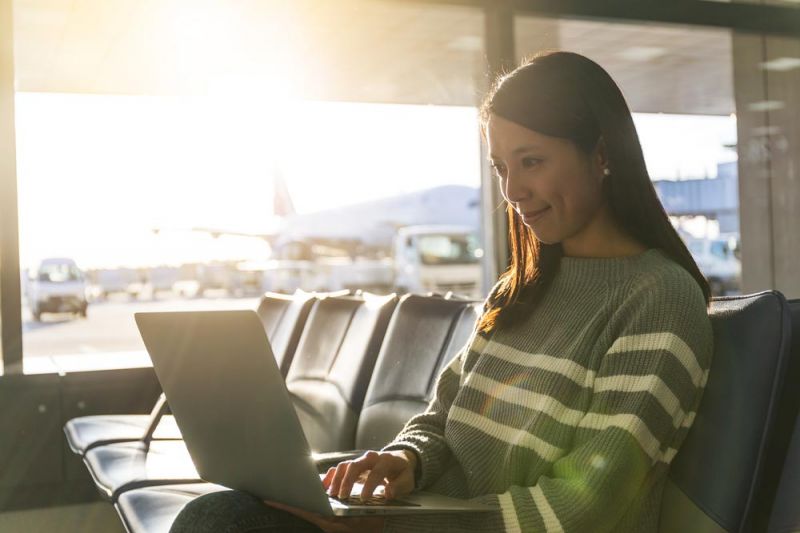 Are there delays at Tenerife South Airport? If so, and you're affected, here's what you can do about it:
Find and speak to an airline representative to find out more about the situation.
Gather as much evidence as you can to support your claim for compensation or a refund later on.
Claim necessary essentials while you wait, such as food and drink from the airport's cafes and shops.
Use our online compensation calculator to find out how much compensation you could claim.
FAQs
Claim with AirAdvisor and get up to €600 (£520) compensation. Find out how much you're owed today.Check Your Flight
Why Do Flights Get Cancelled at Tenerife South?
There are many potential reasons, from technical issues with the planes to airport worker strikes and weather problems.
What Is the Name of the Airport in South Tenerife?
It's known simply as Tenerife South Airport or Reina Sofia Airport. It's one of the busiest airports in all of Spain.
How Many Terminals Does Tenerife South Have?
Tenerife South Airport has just one terminal.
How Long Before My Flight Should I Arrive at Tenerife Airport?
It's recommended to arrive at least two hours before departure for flights at Tenerife South. Some airlines may have other rules or recommendations on how early you should get there, so we recommend contacting your airline if you're not sure.
How Do I Contact Airlines and Claim Compensation if My Tenerife South Flight Was Delayed?
AirAdvisor can help you make your claim. We'll speak with the airline on your behalf to file your claim and get your compensation paid out quickly. We operate on a no-win, no-fee basis, so you won't have to pay us anything unless we're successful.
Claim your compensation with AirAdvisor and get up to 600€ (£520) per person!Check Your Flight
Popular problematic flights departing from Tenerife South Airport
Cancelled or delayed flights from Tenerife South Airport
| | AIRLINE | Flight number | Destination airport |
| --- | --- | --- | --- |
| | Austrian Airlines | OS 9506 | Vienna, (VIE) |
| | Brussels Airlines | SN 3782 | Brussels, (BRU) |
| | Wizz Air | W6 3022 | Bucharest, (OTP) |
| | Wizz Air | W6 2832 | Vienna, (VIE) |
| | Wizz Air | W6 2494 | Budapest, (BUD) |
| | Wizz Air | W6 1180 | Katowice, (KTW) |
| | Wizz Air | W6 5516 | Milano, (MXP) |
| | Wizz Air | W6 8284 | Rome, (FCO) |
| | Wizz Air | W6 5808 | Cardiff, (CWL) |
| | Wizz Air | W6 8130 | London, (LTN) |
| | Wizz Air | W6 5714 | London, (LGW) |
| | Wizz Air | W6 5928 | Doncaster, Sheffield, (DSA) |
| | Wizz Air | W6 1496 | Warsaw, (WAW) |
| | Condor | DE 1585 | Munich, (MUC) |
| | Condor | DE 1449 | Hamburg, (HAM) |
| | Condor | DE 1479 | Frankfurt, (FRA) |
| | Condor | DE 1467 | Leipzig, (LEJ) |
| | Condor | DE 1429 | Duesseldorf, (DUS) |
| | TUIfly (TUI fly Deutschland) | X3 6509 | Bristol, (BRS) |
| | TUIfly (TUI fly Deutschland) | X3 7549 | Birmingham, (BHX) |
| | TUIfly (TUI fly Deutschland) | X3 2561 | Manchester, (MAN) |
| | TUIfly (TUI fly Deutschland) | X3 1682 | Eindhoven, (EIN) |
| | TUIfly (TUI fly Deutschland) | X3 1772 | Charleroi, (CRL) |
| | TUIfly (TUI fly Deutschland) | X3 1664 | Amsterdam, (AMS) |
| | TUIfly (TUI fly Deutschland) | X3 664 | Amsterdam, (AMS) |
| | TUIfly (TUI fly Deutschland) | X3 1573 | Glasgow, (GLA) |
| | TUIfly (TUI fly Deutschland) | X3 6555 | Cardiff, (CWL) |
| | TUIfly (TUI fly Deutschland) | X3 1752 | Brussels, (BRU) |
| | TUIfly (TUI fly Deutschland) | X3 6597 | Bournemouth, (BOH) |
| | TUIfly (TUI fly Deutschland) | X3 1559 | Newcastle, (NCL) |
| | TUIfly (TUI fly Deutschland) | X3 3547 | Doncaster, Sheffield, (DSA) |
| | TUIfly (TUI fly Deutschland) | X3 7581 | East Midlands, (EMA) |
| | TUIfly (TUI fly Deutschland) | X3 581 | Dublin, (DUB) |
| | TUIfly (TUI fly Deutschland) | X3 2589 | Manchester, (MAN) |
| | TUIfly (TUI fly Deutschland) | X3 2197 | Munich, (MUC) |
| | TUIfly (TUI fly Deutschland) | X3 197 | Munich, (MUC) |
| | TUIfly (TUI fly Deutschland) | X3 2143 | Frankfurt, (FRA) |
| | TUIfly (TUI fly Deutschland) | X3 2119 | Duesseldorf, (DUS) |
| | TUIfly (TUI fly Deutschland) | X3 2219 | Stuttgart, (STR) |
| | TUIfly (TUI fly Deutschland) | X3 1802 | Ostend, (OST) |
| | TUIfly (TUI fly Deutschland) | X3 2145 | Hannover, (HAJ) |
| | TUIfly (TUI fly Deutschland) | X3 686 | Rotterdam, (RTM) |
| | TUIfly (TUI fly Deutschland) | X3 1686 | Rotterdam, (RTM) |
| | TUIfly (TUI fly Deutschland) | X3 7741 | Birmingham, (BHX) |
| | TUIfly (TUI fly Deutschland) | X3 1735 | Glasgow, (GLA) |
| | TUIfly (TUI fly Deutschland) | X3 6751 | Bristol, (BRS) |
| | TUIfly (TUI fly Deutschland) | X3 4535 | London, (LGW) |
| | TUIfly (TUI fly Deutschland) | X3 1581 | Dublin, (DUB) |
| | TUIfly (TUI fly Deutschland) | X3 1668 | Amsterdam, (AMS) |
| | TUIfly (TUI fly Deutschland) | X3 2477 | Manchester, (MAN) |
| | Eurowings | EW 9559 | Duesseldorf, (DUS) |
| | Eurowings | EW 253 | Cologne, (CGN) |
| | Luxair | LG 714 | Luxemburg, (LUX) |
| | TAP Air Portugal | TP 1127 | Lisbon, (LIS) |
| | Vueling Airlines | VY 3135 | Paris, (ORY) |
| | Vueling Airlines | VY 8345 | Amsterdam, (AMS) |
| | Iberia Airlines | IB 3909 | Madrid, (MAD) |
| | Iberia Airlines | IB 3911 | Madrid, (MAD) |
| | Volotea | V7 2807 | Nantes, (NTE) |
| | Volotea | V7 3541 | Aviles, (OVD) |