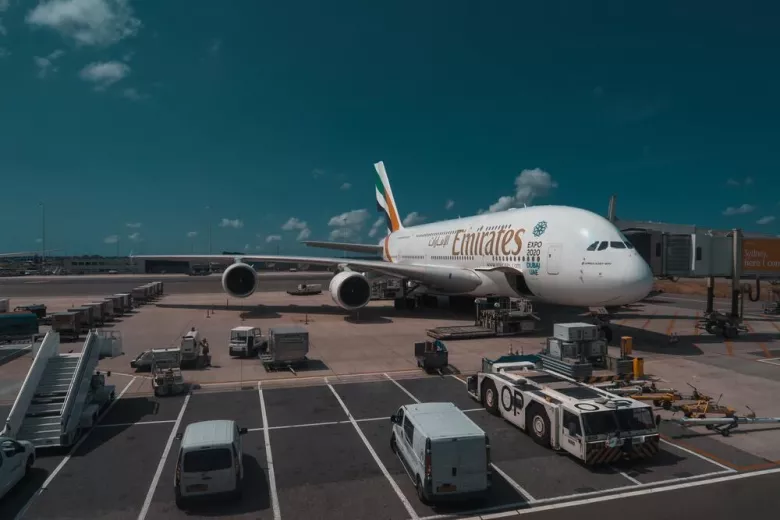 How to claim your Emirates ticket refund if the flight was canceled?
What are the rules on refund request Emirates if I need one? Is there an Emirates ticket cancellation refund? Can I cancel my Emirates flight and get a refund? In this article, we will answer the most commonly asked questions by air traveling passengers and create an Emirates refund review.
Isn't it frustrating and nerve-wracking when your flight gets canceled and it affects your plans? Is there a way to secure your flight and be always on time? Unfortunately, not everything is in our power.
So what do you do if an Emirates flight cancels today?
If the flight gets canceled the Emirates refund policy is following:
You can be offered a new ticket to your destination within a reasonable time range.
You may get your ticket refund money.
If your flight was canceled less than 14 days before your trip, you are entitled to compensation.
In case the air company cancels a flight due to uncontrollable issues (such as bad weather conditions, political issues in the country of departure or final destination etc.), passengers are not obligated for compensation. Sometimes there is a chance to get your compensation even when the air company declares it to be under their control situation. For instance, if there were not enough passengers for the flight, the air company might have used as an excuse for the canceled flight's bad weather conditions.
What if rerouting the flight doesn't work for me? Are all the Emirates tickets fully refundable?
As sad as it is, we have to admit that only Flex Plus fares of Emirates airline are fully refundable, across all of the classes. All of the other fares are non-refundable, or refundable, but with the according fee.
Emirates ticket refundpolicy is such that there are 2 options for you to choose from.
You can keep your flight ticket and use it when needed in the next 24 months. It comes with no extra expenses to change your flight or destination, so no refund fee Emirates applies, but it is always better to check your policy ticket with the air carrier.
You may choose to return your ticket and get an Emirates airlines refund if the necessary form is filled out.
If your travel is in some way affected by COVID-19, Emirates refund time is prolonged to 36 months for the passengers' convenience.
Disrupted flight? You might have a right to compensation - up to $700Check Your Flight
Is there an Emirates cancellation policy?
Yes, for sure. But be sure to follow all the requirements of Emirates cancellation policy:
You have to cancel your flight before the plane departs, otherwise, you will be considered a no-show. In this case there is no way to claim a refund.
In order to get your money for the air ticket back you will have to fill out the Emirates refund form and submit it. Usually it takes up to 14 days to claim your refund. You must submit the refund form in a period no longer than 2 years from the date of the air ticket being issued. The money refund will be added to the original account it was deducted from. If you do not qualify for a full refund of the air ticket, you will have the opportunity to keep a hold of your ticket for 24 months and use it when needed with no extra charge.
Emirates cancellation policy also states that if you have bought your ticket through a Travel Agency or any other Third Party, you will have to proceed with the money refund through them.
How to complete the Emirates refund request form in?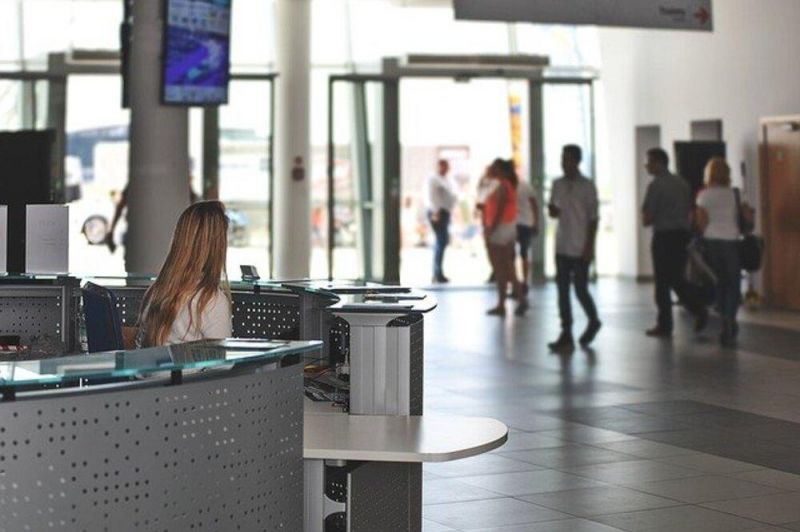 In case you decide not to keep your ticket for later usage, you may complete the Emirates request form. In it you will have to fill in the booking information, together with your personal information, passport details. Before completing the form you have to understand:
the fare conditions of the purchased ticket at the time it was bought.
by completing the Emirates refund request form, you will cancel your booking of the ticket.
by requesting the refund of the air ticket, the Skywards Miles you have used for getting this ticket, will not be credited back to your account. Exception to this is only if your flight has been affected by the COVID-19 measures.
once the form is complete and submitted, it can not be reversed.
You can find the needed refund request form on the site of Emirates. Please be aware that not all air companies provide you with such a form.
AirAdvisor can help you with this. You can find the airline refund request letter sample. We can handle the Emirates claim compensation process on your behalf and get the best possible result for you.
Is there a way to cancel an online booking?
You can cancel your online booking as well, as long as it is considered in your fare. Credit will be returned to the same bank account it was deducted from. You will need to fill out the Emirates refund form though. Please take into consideration that some tickets are not refundable, depending on the conditions of your fare. Tickets of every air company have their fare details attached to them. That is the difference that comes with the different prices of the air tickets. So the conditions of cancellation, refund, change of air ticket may vary according to the price you paid for the air ticket itself.
AirAdvisor can help you with the cancellation ticket refund.Check Flight
What Emirates refund fees may I get if the flight is delayed or canceled?
There are different fees in accordance with the class of the air ticket. For instance, Business class or Economy class air tickets will have different fees for their cancellation. Some, usually the lowest cost tickets, are non refundable. Most of the Special fare tickets, such as Holiday tickets, are non refundable as well. So you always have to check what is your ticket fare policy, before you purchase it.
Are there any Emirates flight cancellation rules?
You might be deducted for as much as 50% if you were offered a rerouting flight option to your final destination. This rerouting flight should not exceed the arrival time for more than 2 hours, for those who travel less than 1,500 km. For passengers whose travel exceeds that distance, arriving time should be in a range of 4 hours.
Emirates Airlines' cancellation ticket fee might take place if the bought ticket is one of the lowest-priced ones. According to Emirates airlines' refund policy, such tickets are non-refundable and non-upgradable. Only Emirates Flex plus full refund tickets are fully refundable across all classes. If you miss a flight on your own fault, unfortunately, there is no Emirates missed flight refund.
Can my ticket get downgraded? What is my compensation?
There is as well a compensation following if your seat has been downgraded (passenger placed in the lower class, smaller aircraft). In case the flight distance is 1,500-3,000 km you are obliged for 50% of the applicable fare. In the case of a flight distance of more than 3,000 km, the passenger is eligible for a 75% refund, in those parts of the flight, where he was downgraded.
How do I get my compensation for a partially used ticket?
Please be aware that some partially used tickets are non-refundable. It depends on the ticket fare itself. In some cases you are applicable for the partial compensation of the air ticket, if it was partially used. You may also be able to get a refund on the partially used ticket, if it is stated in your air fare policy.
Why Should I Entrust My Claim to AirAdvisor?
We're one of the most experienced and trusted companies in this industry
We've helped thousands of customers across the globe claim compensation
We have a 4.6 rating in customer service
We offer our services in 10 different languages
We have a stellar team of travel and legal experts
Use our compensation verification tool to learn more
EU 261 Compensation Claim for Emirates: How to Do it?
About Emirates

Established in 1985 in Dubai, UAE, which is currently its biggest operating hub.
The largest air carrier in the Middle East and one of the largest airlines in the world.
Serves over 161 destinations across six continents.
Owns 254 aircraft and operates over 500 flights per day.
The largest operator of the Airbus A380 aircraft type.
Employs approximately 10,785 cabin crew members from more than 120 countries, speaking over 80 languages.
Emirates frequent flyer program called Skywards has over 5.72 million members.
No feedback