This is an honest unbiased review of Pegasus Airlines airline. AirAdvisor is not paid to write this review. AirAdvisor is not affiliated with Pegasus Airlines.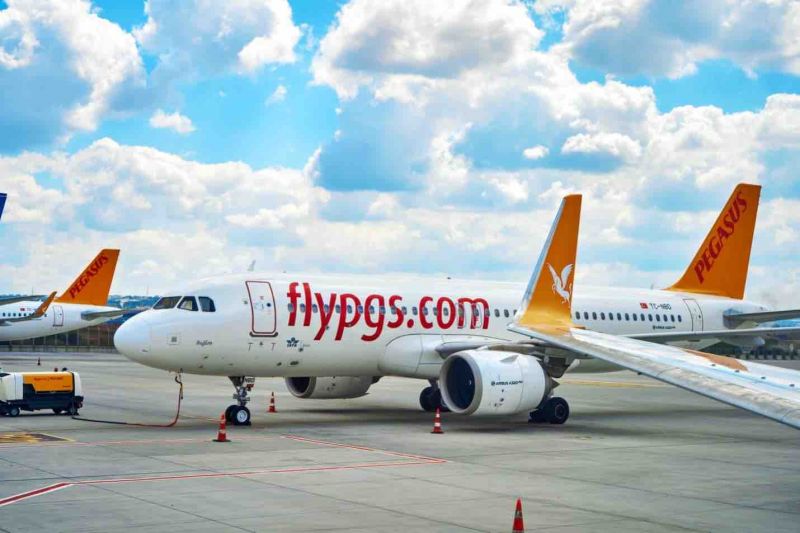 Are you looking for a flight with accessible prices and good conditions and you plan to book with Pegasus Airlines but you don't know too much about this carrier? This Pegasus Airlines review will help you know what you should expect in terms of its services, policies, and customer reviews to see if they are worth your money.
Reviews of Pegasus Airlines by Passengers
Pegasus Airlines Review - Ticket purchasing and check-in
Purchasing tickets with Pegasus is quite easy. The company website, Flypgs.com, on-call (0888 228 1212), and the Pegasus Airlines Mobile Application are all options for purchasing Pegasus airline tickets. These platforms enable passengers to book flights and later securely purchase E-tickets using their personal information.
Besides these, flight reservations with Pegasus can be made via agents or call centers.
To help passengers get the most out of their trips, the airline created Pegasus Flight Smart Package Program, to make flying easy and affordable and to suit all different travel preferences and budgets.
You can select from a variety of flight packages such as Basic, Essentials, Advantage, or Business Flex, or choose to add extra services to your flight as needed.
By choosing one of the smart package options that suit you best, you can benefit from the extra advantages that come with it, improving your flight experience but also keeping the option to reissue or cancel your plans in case of unforeseen circumstances.
Online Check-in
Domestic Flights - Passengers can check-in online 72 hrs to 1 hr before the scheduled departure time.
International Flights - Passengers can check-in online 72 hrs to 24 hr before the scheduled departure time.
You can complete the check-in process online before your flight by entering your Reservation Code (PNR) and surname on the designated 'Check-in' section on the airline's website. After checking in, you can either download a mobile boarding pass or print a paper copy.
Airport experience
To avoid problems with your flight/s and to ensure you have enough time to complete all your check-in procedures in time, arrive at the airport at least 2 hours before take-off time on domestic flights and 3 hours before your flight time on international flights!
Domestic Pegasus check-in operations close 45 minutes before departure and for international Pegasus flights check-in operations close 60 minutes before departure.
If you are a passenger looking for a faster check-in, Pegasus Airline offers Self Service kiosks that are open for 20 hours and can help you carry out your check-in procedures for both your departure and return flights, easily and much quicker than at the counter. You can also use Pegasus kiosks to retrieve electronic tickets and travel documents purchased through agencies, call centers, or the airline website.
| | |
| --- | --- |
| Check-in Type | Check-in Closure Times |
| Self-Service Kiosk | 45 minutes before flight departure |
| Domestic Desks | 45 minutes before flight departure |
| International Desks | 60 minutes before flight departure |
Also take note that, if have not completed Pegasus Airline check-in baggage procedures within the mentioned time, you will be denied boarding on the relevant flight.
—> If you have checked your luggage, make sure to return it to one of the counters before the deadline.
—> If you are not carrying any luggage, you can proceed directly to the boarding gate with your boarding pass.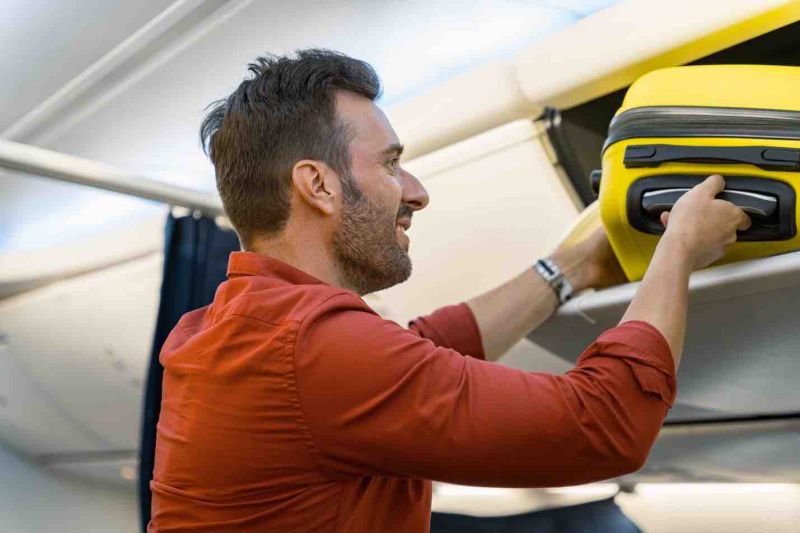 Boarding
After completing your check-in (through websites, counters, or kiosks), boarding is the next step. You can check Boarding Times on the airline website, but it's good to arrive at the boarding gate at least 20 minutes before the scheduled flight departure time. Failure to do so may result in the loss of your passenger rights.
For Pegasus Airlines boarding ends 10 minutes before the flight departure time for all domestic and international flights. The airline boards passengers in order of seating class, the lower economy class travelers boarding last. It's also good to know that the priority boarding is allowed for passengers with disabilities, those using wheelchairs, or parents traveling with infants.
Airplane Interior
Passengers on Pegasus Airlines' aircraft give a good review for the airplane's interior, saying that they were happy to find it clean and in good condition.
In comparison to most low-cost carriers, Pegasus Airlines offers noticeably comfortable leather seats with adequate legroom, a recline function and a seat pocket/magazine holder.
In general, seat comfort, seat spacing, cabin temperature, onboard dining options, power outlet availability, and internet access are all factors to consider when flying with Pegasus Airlines.
All of Pegasus Airlines' fleet of 93 aircraft have a single-class interior configuration. However, as one would expect from a low-cost airline, the cabin may be boring.
The "Flying Cafe" sells food and beverages with a menu for both internal and international flights.
Pegasus is looking into introducing in-flight entertainment and charging for headphones, as only a few 737-800s currently have overhead screens that display a computer-generated map of the flight's progress.
Other In-flight Services onboard
Pegasus Magazine is the airline's journal which covers travel, lifestyle, and airline offer for passengers to read during their flight.
Guests can access Immfly Network by connecting their electronic devices. Immfly Network passengers have access to TV channels such as Twentieth Century Fox, National Geographic, Euronews, and Financial Times.
FLY & WATCH, Pegasus on-board entertainment system, you can use on your device (mobile phone, tablet, or laptop). To access it is easy: switch your phone to airplane mode, join Pegasus Wi-Fi network, browse fun.flypgs.com, and finally use your credit card to access paid content to enjoy a wide selection of movies, TV shows, travel guides, magazines, kids' section, games and much more.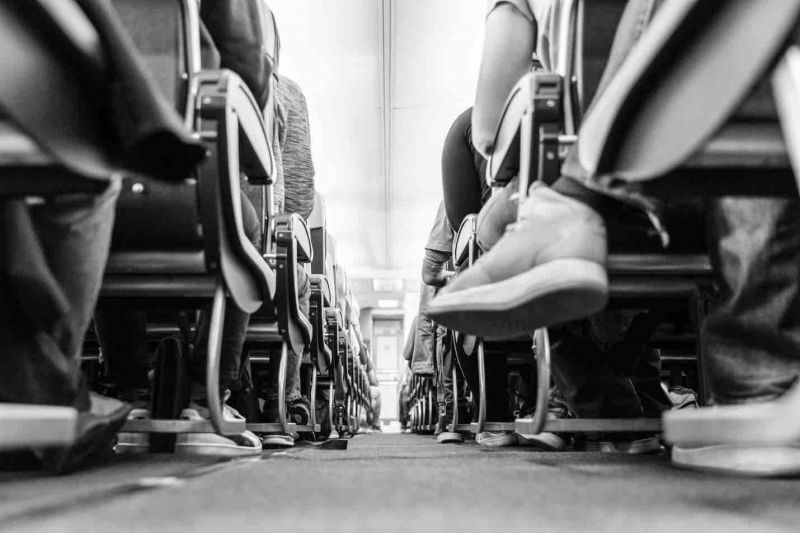 Seat space
Depending on your preferences and your flight ticket you can have different conditions for seat accommodation. If you want to have better seats with more leg room you can opt for one of Pegasus Flight Smart Packages or you can purchase your seat when you book your flight.
The seat selection service at Pegasus is ranked as not expensive, starting from $7,99.
What are the best airplane seats?
– In economy class: Within this category is where you can find the most options for legroom and reclining, and yet the most affordable airline tickets.
– In business class: Your best choice if you want a larger seating area than what economy class offers.
Remember that Pegasus flight seat availability is not guaranteed as airplane seats are limited and are assigned on a first-come, first-served basis. Keep in mind that you will not be able to purchase your desired seats later if they are no longer available, so it's better to reserve on time.
Pegasus Airlines Review – Service
Pegasus Airline reviews on flight attendants and onboard service from passengers who traveled with Pegasus Airlines are both good and bad. Some say the cabin crew was very nice and friendly, while other travelers complained that the cabin staff was poorly trained.
Food & Drink
Although many travelers book with Pegasus because of its low-cost flights, if you are one of them and expect the airline to provide food and drinks, you will be disappointed.
The airlines never serve free food to their travelers, but you can purchase your drinks, snacks or special menus on board from the Pegasus Cafe menu.
Pegasus promises a huge selection of options and great prices. Moreover, the airline encourages the passengers to place their order even before the flight for better prices with a discount of 20% for all meals. In addition, they get access to a wider selection available than in-flight and a priority service option.
And if you are curious about the quality of the food onboard Pegasus flights, most of its passengers say that it's remarkable to see such high-quality meals served by a low-cost airline.
Pegasus Airlines has one of the most extensive pre-order meal menus among low-cost carriers, with 26 different options. They achieved an exceptional quality product by collaborating with one of the best in-flight caterers in the industry, Do&Co.
When compared to similar offerings on other airlines, their meals offer excellent value.
Pegasus Airlines Review - Business Class
The latest program launched by Pegasus Flight Smart Package is the Business Flex, created to ensure traveling is even more comfortable and flexible. These is not a real Business Class but rather an upgrade with extra perks, some of them similar to the business class experience.
Benefits of the Pegasus Business Flex include:
The ability to change or cancel tickets without charge, up to 2 hours before scheduled flight departure, protecting you from unexpected setbacks
15 kg of free checked luggage on Turkish domestic flights, and 20 kg on all international services
12 kg free cabin baggage allowance
Seat selection (including seats with extra legroom)
Enhance your flight satisfaction with a sandwich or hot meal
Up to a 50% discount on a variety of other travel-related services
The Business Flex option can de added to existing ticketing options including Basic (one piece of cabin luggage up to 8 kg), Essentials (including a checked luggage allowance), and Advantage (also including seat selection).
When asked for a Pegasus Airline flight review, most of the passengers said Business Flex is definitely worth the little extra cost.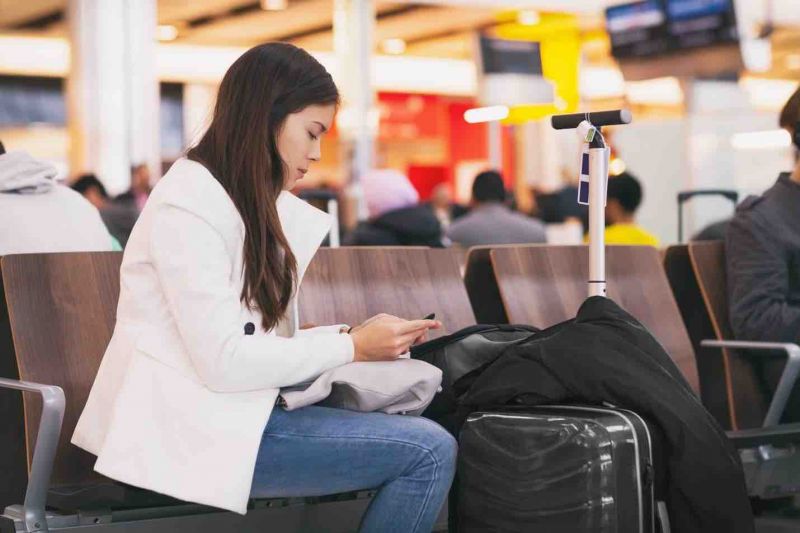 Flight Disruptions
If you booked with Pegasus Airlines, you should know that sometimes the airline flights are canceled or have delays of 3 hours or more.
Flight disruptions, such as delays and cancellations, are common occurrences that leave passengers with few options to redress. However, if you are traveling on a Pegasus Airlines flight that departs from an EU airport, you may be eligible for flight delay compensation under EC 261, even though the airline is not of European origin.
Flights departing from an EU airport are protected under this regulation, allowing you to seek canceled flight compensation from Pegasus Airlines for any inconvenience caused by cancellations, delays, or overbooking.
You should know you may be eligible for Pegasus delayed or canceled flight compensation up to €600 depending on the travel distance of your flight and that Air Advisor can help you claim your flight refund.
If you want to know more about your passenger rights and how to make a Pegasus Airlines compensation claim, you can check the company website. To handle any ticket-related tasks you can contact the Pegasus 24/7 Call Center, no matter where you are in the world.
You can change or refund your ticket from their website or Pegasus Mobile App, but we don't advise you to go alone in this process. Remember, Air Advisor's team of specialists can assist you claiming compensation on your behalf.
Claim with AirAdvisor and get up to €600 compensation. Find out how much you're owed today.Check Your Flight
How to make a complaint
If you want to make complaints against Pegasus Airlines or if you have any questions, concerns, or comments, you can contact customer service on the airline's website.
There is no section for Pegasus Airlines complaints on the company website and you should know is not quite easy but the website provides customer service information, including phone and email contacts.
Pegasus Airlines review - Conclusion
Some customers have complained about Pegasus Airlines' poor customer service, antiquated payment methods and frequent delays. Also the unfair charges for hand luggage led to negative Pegasus Airline hand luggage review.
However, many passenger reviews praised the airline for its quality aircraft, efficient and friendly staff, cheap prices, and on-time flights, saying that is pretty good for a budget carrier.
In conclusion, Pegasus is a low-cost airline that provides excellent service at a low price. Travelers can reach their desired destination without the hassle of layovers or connecting flights thanks to a vast network of routes across Europe.
In general, reviews says that Pegasus Airlines offers a satisfactory experience for low-cost flights and is a very good option for those looking to fly on a low budget. So, if you're looking for a cost-effective and hassle-free mode of transportation, Pegasus Airlines is an excellent option. With a wide range of destinations to choose from and attractive discounts, the pros of flying with Pegasus Airlines outweigh the cons.
Add-on: Pegasus Airlines App Review



About Pegasus Airlines
Pegasus Airlines, also known as Flypgs (aka PGT, call sign Santurk) is Turkey's most established private airline.
With more than 30 years of experience, Pegasus Airlines was established in 1990 as a charter company and rebranded in 2005 as a low-cost carrier.
The airline has several bases in Turkey, located at various airports, but its main base is at Istanbul's Sabiha Gökçen International Airport.
With six codeshare partners - Delta Airlines, Flynas, ITA Airways, KLM, Nile Air, and Qatar Airways - Pegasus flies in 47 countries, to about 125 destinations (in Turkey, around Europe, Asia, Africa).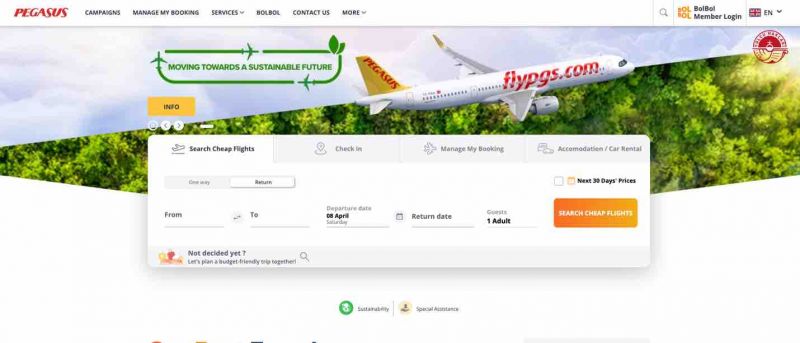 Pegasus Airline has been awarded as:
2015 - Europe's Leading Regional Airline
2018 - The Best Low-Cost Airline
Pegasus Airlines has 3 different travel classes: Business, Premium Economy, and Economy.
Passengers in Business Class can unwind in comfortable seats with plenty of legroom. For added security, Pegasus Airlines offers free cancellation and reissuing services. Depending on the time of their flight, passengers are also given complimentary snacks or hot meals.
The airline offers the option of Premium Economy Class called Pegasus Plus. For passengers in Pegasus Plus, the company offers a dedicated check-in area, priority boarding, more legroom, wider seats, and increased baggage allowance compared to economy class. When booking their tickets, Premium Economy Class passengers have the option of selecting their seats and they get complimentary sandwiches (all flights).
Economy Class - Depending on the variant selected, Basic and Essential, the baggage allowance for guests varies.
| Pros: | Cons: |
| --- | --- |
| Perfect ground services | Unreliable booking system |
| Easy online checking system | Delayed flights |
| Friendly staff | Complicated refunds |
| Clean and in good condition | |
FAQ / Common Questions: Pegasus Airlines Review
Is Pegasus a reliable airline?
Yes, Pegasus is a reliable airline and can be considered a secure option if you are looking to travel within or between countries in the Middle East, Europe, and Africa, on a low budget, but you should take into consideration that the company often experiences delays and cancellations.
Are Pegasus Airline flights really cheap?
This airline company is considered one of the best low-cost airlines in Europe, so yes, travelers can benefit from a range of low-budget flights.
How uncomfortable is Pegasus Airline?
The comfort and service conditions onboard Pegasus Airline depend on the type of aircraft, the type of your, the class of your ticket, or the Smart Package you purchase.
Sometimes, the passengers experienced and reviewed flights as very uncomfortable, with no entertainment on board, no room for legs and cramped seats, long waiting time to collect the luggage, and no water running in the lavatories sink.
Does Pegasus Airline give free water?
No, Pegasus Airline does not provide complimentary water not even for longer flights, but it compensates with a large variety of drinks and meals that can be purchased onboard or ordered pre-flight.
Can I take a 10 kg bag on Pegasus Airline for free?
For children under the age of two, the baggage allowance on all flights is 10 kg, while the permitted and free baggage allowances for domestic and international flights are 15 kg and 20 kg.
Why do people not like Pegasus Airline?
There can be different reasons why passengers quote low this airline. Sometimes the reason is the quality of the service onboard, other times travelers complain about too many flight delays and cancellations.
Has Pegasus Airline ever crashed?
On February 5th, 2020, while landing at Istanbul-Sabiha Gökçen International Airport in Turkey, the Boeing 737-800 servicing the route veered off the runway.
In general, Pegasus Airline is considered to be a safe airline. Pegasus gets good marks for an LCC and is very safe (no major accidents/fatalities).
Does Pegasus Airline fly Boeing or Airbus?
Both! As of August 2022, the Pegasus fleet included 23 Boeing 737-800s, 10 Airbus A320ceos, 46 A320neos, and 16 A321neos. The airline has added 8 new planes in the last year and plans to add 20 more by the end of the year.
Does Pegasus Airline cancel flights often?
Often, passengers complain about the increased number of Pegasus Airlines delays and cancellations.
Will Pegasus Airline automatically refund Cancelled flights?
If your Pegasus Airlines flight departs from Europe and has been canceled, you can opt for a refund instead. But if you cancel within 24 hours of buying the ticket, you can receive a complete refund of your money (except for the non-refundable ticket).
Is Pegasus Airline food free?
Depending on the Package you purchase, the inclusion of airline food in ticket prices is debatable. Passengers who book "Essentials", "Basic", and "Business" fares will not receive meals or drinks, whereas those who book "Advantage" fares will.
How can I avoid Pegasus Airline baggage fees?
If you want to avoid Pegasus baggage fees, you should know the airline has very strict rules and regulations on baggage allowance. Therefore, before you travel, check the website about the limits on size and weight for check-in and carry-on. But be aware that in case of exceeding Pegasus Airline baggage size and the weight limit, a fee for excess luggage might be requested.
Where is the best place to sit on a Pegasus Airline plane?
On a Pegasus Airline plane, the best seats are in rows in the middle part of the aircraft.
You can also use the seating chart to get the most comfortable seats, legroom, and recline.
How old are Pegasus Airline planes?
Pegasus Airlines is Turkey's youngest fleet and one of the youngest among low-cost carriers, with an average age of 5.1 years as of July 2021.
Does Pegasus Airlines run on time?
Passengers review that delays are pretty common Pegasus Airline problems.
How to get a good seat on Pegasus Airline without paying?
Although some travelers describe the seats of Pegasus Airline as being comfortable with plenty of legroom, they usually find a window seat in the first 2 rows without paying for anything, because the flight attendants do not check where you sit.