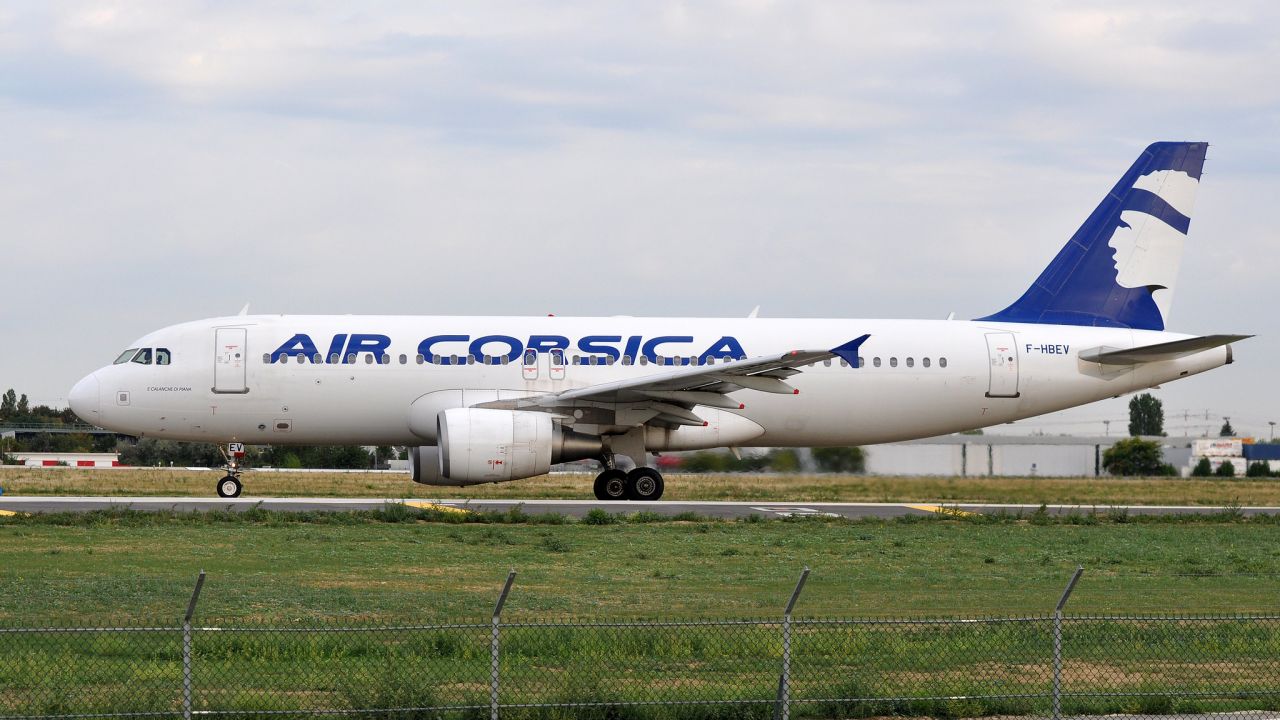 ERIC SALARD Photo: https://www.flickr.com/photos/airlines470/51268287118/
What Does The Passenger Policy Say if an Air Corsica Flight Gets Cancelled or Delayed?
Under the EU law, if your flight gets cancelled, overbooked, or delayed for more than 3 hours, you have the right to:
Claim up to €600 refund regardless of the ticket price
Claim your compensation up to 3 years after the event
How to Get Refund From Air Corsica
In case of an Air Corsica overbooked flight, flight delay, or cancellation, you can file a compensation or refund claim. To do that, follow these steps and submit your claim through AirAdvisor.
Find out what is the reason for the delay or cancellation.
Remember to gather as much evidence as possible: photos, receipts of expenses, booking number, vouchers, etc.
Claim your airport benefits, such as vouchers for food and drink while waiting at the airport or the costs of transportation and accommodation if you need to stay at the airport overnight.
Use our free online compensation calculator to check how much compensation you can receive.
Submit your compensation or refund claim with AirAdvisor
Disrupted flight? You might have a right to compensation - up to €600Check Your Flight
Air Corsica Flight Compensation Claims
According to Air Corsica cancellation policy, you may be eligible for compensation if you have experienced the following issues:
Flight Delay: If your flight arrives at its final destination more than 3 hours late.
Flight Cancellation: If the airline cancelled your flight and didn't notify you at least 14 days before your scheduled date of departure.
Air Corsica Overbooking: According to the Air Corsica overbooking policy, you can claim compensation f you have been denied boarding due to overbooking.
Missed Connecting Flight: You may be eligible for an Air Corsica missed flight fee if you missed your connecting flight due to an Air Corsica flight delay and, as a result, arrived at your destination three or more hours late.
Can Air Corsica Avoid Liability For Cancelled or Delayed Flights?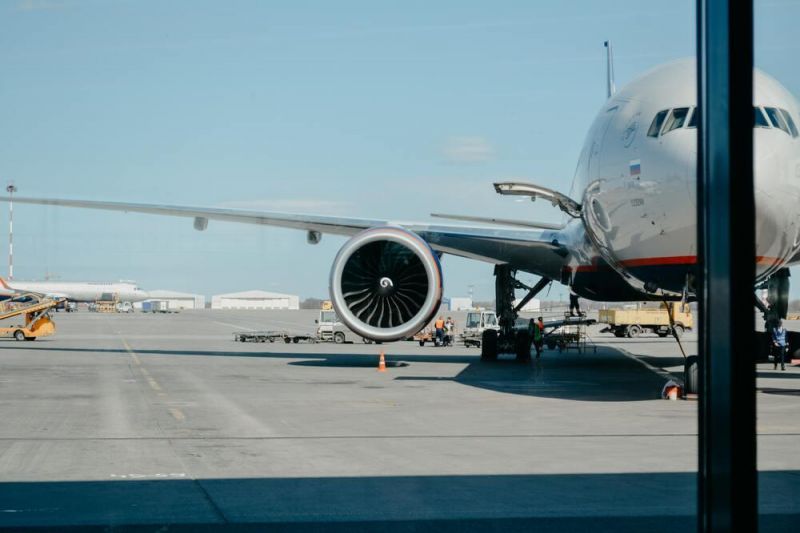 If a flight was cancelled due to events outside of the airline's control, such as bad weather, Air Corsica can avoid liability for a delayed or cancelled flight. Such events are typically called extraordinary circumstances, and in such cases, you are not entitled to an Air Corsica missed flight refund.
In case of those extraordinary circumstances, the airline will book you in an alternative flight - usually the next available flight to your destination at no additional cost, in the case of cancelled flights. You may agree to the proposed flight, request another replacement flight, or demand reimbursement if you are not happy with any of these options.
Note: If your rebooked scheduled departure arrives at a similar time to your original flight's arrival time, you're not entitled to compensation. According to the law, airlines do not need to pay passengers any compensation if they can reach their destination with minimum inconvenience. In most cases, though, if you have experienced a cancelled flight, you can successfully claim an Air Corsica flight compensation.
Learn more about cancellation compensation.
When airlines such as Air Corsica cancel flight due to events they are responsible for, the EU 261 Regulation is very clear: The airline must put you on an alternative flight or provide you with a full flight refund.
Also, if you were notified about the flight cancellation less than 14 days before your date of departure, you may be eligible to receive up to €600 per person in cancellation compensation. Additionally, you may receive an Air Corsica flight delay compensation if you arrive 3 or more hours later than the scheduled arrival time of your initial flight.
Are you experiencing Air Corsica Refund problems? File your claim now with AirAdvisor.
Air Corsica Flight Delay Compensation
While airlines usually operate on time, sometimes delays are unavoidable. EU regulation 261 (EU 261) protects passengers in the event of a flight delay.
According to EC 261, if your flight arrives more than 3 hours late to your final destination, you can file an Air Corsica delay claim and receive up to €600 as a flight refund.
Types of ticket refunds: The entire amount must be refunded in cash or credit. Vouchers are only allowed if you explicitly agree to them. We do not recommend accepting vouchers due to the short validity period and possible redemption restrictions. Accepting vouchers or signing release paperwork will result in losing the right to compensation.
Exceptions: Air Corsica delay refund does not apply in exceptional circumstances. If the departure time is delayed due to bad weather or any disruption related to the airport, except for Air Corsica disrupted flights check in issues, this is considered an exceptional situation. However, technical problems, an unexpected Air Corsica strike, or operational problems are not valid reasons for rejected claims.
Note: If Air Corsica offers an alternative flight scheduled to arrive at the same time as your canceled flight, and you disagree, you may lose your right to a refund or compensation. However, if you don't agree to the alternative flight because it is scheduled to arrive 3+ hours after your original flight's scheduled arrival time to your destination, you can still get a full refund.
Find out more about passenger rights to Air Corsica delay compensation and how to file Air Corsica claims.
If your flight was delayed, canceled or overbooked within the last 3 years, you could be eligible for up to €600 in compensationCheck Your Flight
What Is the Time Limit to File an Air Corsica Compensation Claim Form?
You can file a compensation claim and get your Air Corsica ticket refund up to six years after your cancelled or delayed flight.
EU 261 Compensation Claim: How Much Can You Get?
Depending on the flight distance, you can get different compensation:
These values are shown in euros as specified in EC 261. We advise you to use our free compensation calculator for further information. Our calculator will inform you if you are eligible for compensation and how much.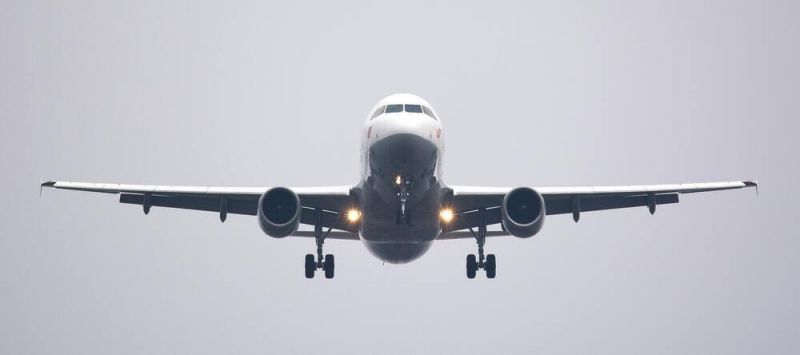 FAQs: Compensation Claims and Refunds
Can I Make An Air Corsica Claim for Delayed Flight?
Yes, absolutely. If your Air Corsica flight is delayed for more than 3 hours, you can claim compensation or even a refund. Find out if you're entitled to an Air Corsica delay compensation and how much with our free calculator. Have your booking reference number handy as your fill out our customer verification form.
What Should I Do If the Air Corsica Request Refund Form Is Not Working?
If this happens, our AirAdvisor team can help you. Our external legal partners will ensure that your complaint is successful. We make applying for compensation easier, and it only takes 3 minutes!
How Can I File an Air Corsica Refund Claim?
Under the Air Corsica Terms and Conditions, passengers must submit a refund or compensation request form on the official Air Corsica website, not on a third-party website. Use the same email you used to book your ticket to identify your claim. You should get a reference number, usually within 40-60 days.
If the airline delays your response or rejects your claim, please send us a flight compensation request, and our team will assist you in enforcing your complaint. Again, there is no risk and no fee in advance if you file your complaint through us.
What Should I Do If My Air Corsica Flight Is Cancelled or Delayed?
First of all, find out what is the reason for the cancellation. You can do that by asking at the airline's ticket desk. Then, gather all the evidence and fill out the corresponding compensation or refund claim.
If your flight is delayed for more than 3 hours, you can file an Air Corsica delayed flight claim. If you're expected to wait at the airport, ask the airline to provide food and drink vouchers. If the original flight, or the alternative flight, is scheduled to depart the next day, the airline must cover your accommodation and transportation expenses.
Finally, check if you're eligible for an Air Corsica ticket refund or compensation using our free online compensation calculator and submit an Air Corsica cancellation claim.
Can I Get a Refund From Air Corsica If I Cancel My Flight?
If Air Corsica cancels your flight, they will have to issue a full refund to the flight to the passengers. However, if you decide to cancel your scheduled flight voluntarily, you will not be entitled to a refund.
What's more, this airline offers their passengers an option for an Air Corsica free cancellation. What's more, you can get a full Air Corsica refund 24 hours after booking your flight if you cancel within that time window.
Note: Regardless of the ticket type, passengers are entitled to a full refund of airport taxes and cancellation fees.
Can I Still Get a Refund if My Air Corsica Flight Gets Cancelled Due to COVID-19?
If Air Corsica cancels the flight due to Covid-19, passengers will be entitled to reimbursement, as per their flight cancellation rights. Air Corsica may try to give you a voucher instead of a refund. This is not a recommendable solution. Instead, ask for a refund. If your refund request is denied, AirAdvisor may seek external help through our lawyers to assist you with your request.
How Can I Find Out If There Are Any Air Corsica Cancelled Flights Today?
The airline offers its passengers a way to monitor all flights. You can check the status of their flights using their real-time flight monitoring tracker.
If My Air Corsica Flight Is Delayed by More Than 3 Hours, Can I Cancel My Flight and Be Refunded?
Yes, you can cancel your flight. However, in this case, Air Corsica will have to reimburse you directly or offer you alternative transport to your destination.
Need help with an Air Corsica claim refund? Let us work for you.
Claim with AirAdvisor and get up to €600 compensation. Find out how much you're owed today.Check Your Flight
About Air Corsica
Air Corsica is a French regional airline.
Founded in 1989 as Compagnie Aérienne Corse Méditerranée S.A.E.M. and in 4000 as CCM Airlines.
Its main headquarters is in Ajaccio, Corsica.
Serves flights between Corsica and France and Corsica and Belgium.
Operates 17 destinations with a fleet of 12 aircrafts.
Air France - KLM is Air Corsica's parent company.
Air Corsica's frequent flyer program is Flying Blue and has over 15 million members.