15 Best European Airlines - Top Carrier Ratings 2023 by AirAdvisor
With a selection of discount carriers, national airlines, and charters, the European airline market offers almost too many choices for your next weekend away or intercontinental flight. How do you decide on the best European airlines for your needs?
That's where AirAdvisor comes in. Our 5-deep team spent weeks compiling and analyzing a ton of data in 9 categories so that you don't have to. Here's a glimpse at what we used:
5,594,989 flights for reliability from January 1, 2022, to September 30, 2023
638,698 customer reviews
57,446 lounge-specific reviews
29 different awards given out in 2023
13 airline policies on pets, family travel, and comfort
Over 400 billion euros in passenger revenue
The end game is to have a comprehensive list of the top 15 European airlines while also drilling down into the best European airlines in every category. Read on to find out which airline might be your perfect fit in 2023 and beyond.
Top 6 Airlines in Europe
Iberia - The Overall Winner!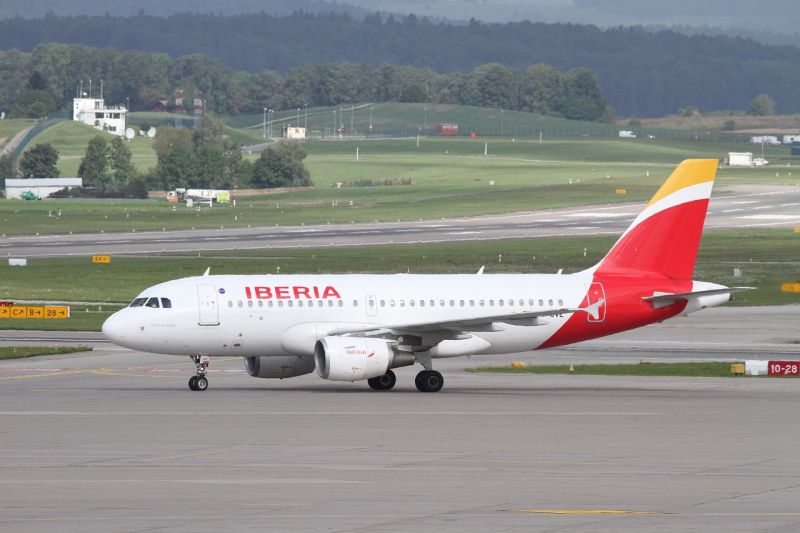 With so much competition, it's no small feat to end up as the overall best airline in Europe. That honour goes to Spain's national carrier, Iberia. With all our categories, the maximum number of points possible is 120, and Iberia scored an impressive 95.
Due to Iberia's consistency, they did not earn the top spot in any individual category (except safety), but the airline earned lots of points for being second overall for reliability, price, and both professional and lounge reviews. Iberia is also high-ranking for family travel, so this is a great, well-rounded airline for your next flight.
Iberia is based at Madrid–Barajas Airport and offers flights to worldwide destinations. In 2022 alone, the airline carried nearly 20 million passengers, so it's definitely a good thing that Iberia ranks the best on our AirAdvisor list.
Aegean Airlines - Europe's Second-Best Airline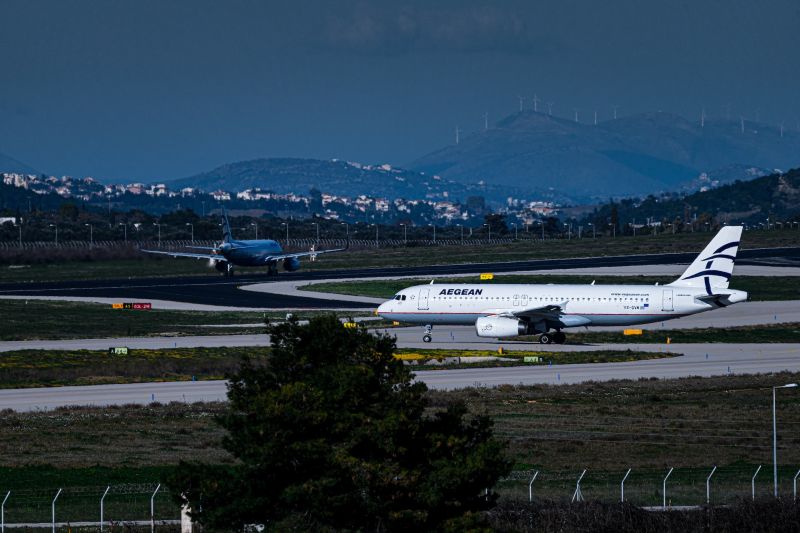 Regardless of what metric you use, Aegean Airlines is the largest Greek carrier. That means it flies the most passengers, has the largest fleet, and visits the most destinations of any airline based in the country.
Aegean Airlines stands out as our second-best European airline due to a few factors. The first is that they received the maximum number of points for comfort as well as lounge reviews and travelling with pets. Aegean is also the single best airline in Europe when we look at its customer reputation. Although they only received a somewhat meager average of 2.82 stars out of 5, it was enough to beat all the competition. The airline also scores well for other factors, like safety and family travel.
All these positive things earned Aegean Airlines a score of 93 points. They're definitely doing something right!
Finnair - 3rd Place
Headquartered at Helsinki Airport, Finnair is the smallest airline in our top 5, but small doesn't mean they don't have a lot to offer. As the flag carrier airline for Finland, Finnair jets roughly 9 million passengers all over the globe every year and ended up with an overall score of 89 points.
To earn its spot as the number 3 airline in Europe, Finnair is among our top airlines for comfort and has the best lounges (tied with Aegean), according to travellers. With Finnair, consistency is key, like with Iberia. The airline never scores in the bottom half of airlines for any of our categories, so it's safe to say that it's a solid choice for your next European or intercontinental flight.
Lufthansa - 4th Place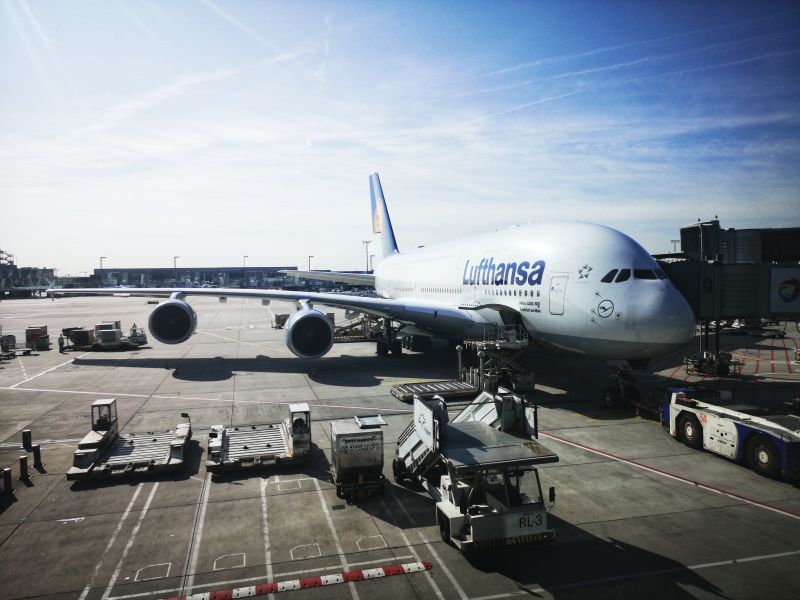 Lufthansa German Airlines is among Europe's largest airlines in terms of passenger volume, so it's nice that they score well overall. Lufthansa was among the highest-ranked European airlines that we reviewed on the list of the World's Top 100 Airlines for 2023 and is one of the best European airlines to choose if you're travelling with pets. It's also highly rated for lounge reviews.
Lufthansa also has a good safety record with no recent accidents and is accommodating to travelling families. This high-capacity airline only ranks in the bottom half of our list for cost. With everything else, they are consistently good or even above average. Lufthansa's score was 88 out of 120, just below Finnair.
KLM Royal Dutch Airlines - 5th Place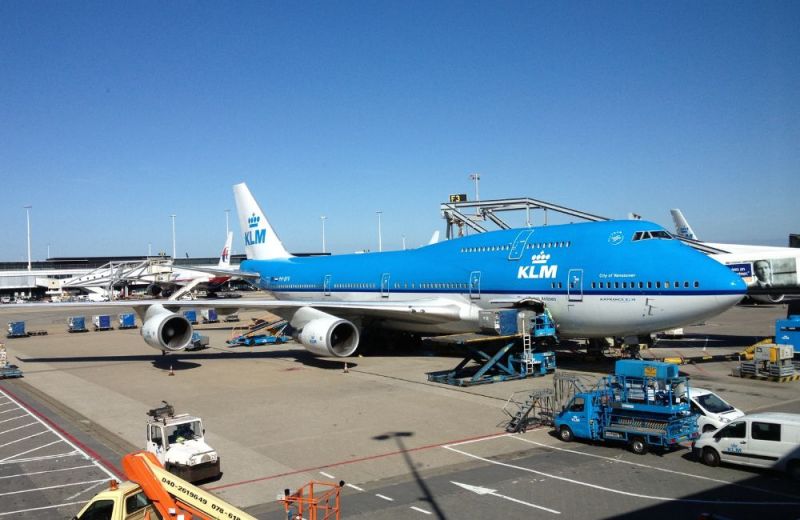 As the national airline of the Netherlands, KLM has a hub at Amsterdam Schiphol Airport, the fourth-largest airport for passenger volume on the continent. As a result, it seems fitting that KLM Royal Dutch Airlines also sits relatively high on our list (too bad they didn't also end up in fourth place).
KLM's overall score was 83, and the only category where it falls quite a bit short is safety. Although that might sound concerning, most of the airlines we looked at didn't have any accidents in 2022 or up to September 2023, so even one accident, which is the case with KLM, puts them at the bottom. Don't worry, though; accidents are extremely rare, and this one was non-fatal, involving a tail strike.
In terms of what KLM does well to land itself high on the list, it consistently ranked in the top 3 for customer reputation, reliability, and family and pet travel. Other than safety, KLM also ranks on the low end for price. Overall, KLM is a great choice for your next trip - you might just pay a little more.
Norwegian - Also 5th Place
Norwegian, officially known as Norwegian Air Shuttle ASA, is also in fifth place on our list with 83 points. This low-cost airline is the second-largest in Scandinavia after Scandinavian Airlines (hint - they're next). Norwegian is among Europe's cheapest airlines, so their claim of being budget-friendly holds up.
This airline also receives the highest ranking for safety and scores high for all our review categories except professional reviews. It's this metric that lets the airline down, as Norwegian's professional review score was the second-worst overall.
Next 6 Best European Airlines
Scandinavian Airlines (SAS) - 7th Place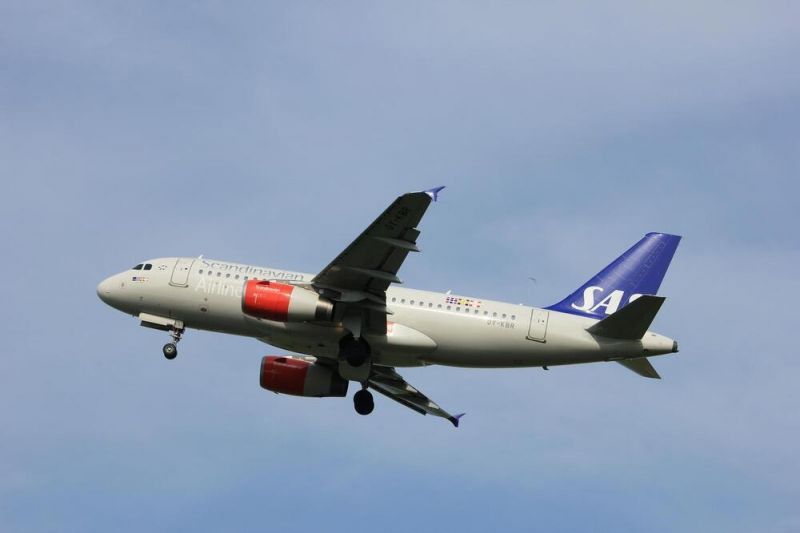 Scandinavian Airlines (SAS) is the main carrier for Denmark, Norway, and Sweden and routinely transports up to 18 million annual travellers around the world. The carrier has earned our seventh spot with 79 points for a few reasons: it received the maximum number of points in two categories, which were pet travel and safety. But this top spot was shared with others. Otherwise, the airline still had a very positive ranking for comfort, price, lounges, and family travel.
We should note that SAS was third from the bottom in the reliability category, with a somewhat surprising on-time percentage of 71.66% in 2022 and an even worse number of 68.56% in 2023. This means that roughly 30% of SAS flights don't arrive on time. Additionally, SAS had by far the worst cancelled flight percentage in 2022 at 4.63%.
Overall, Scandinavian Airlines presents as a good option, but if you're travelling long distances or booking connecting flights, it might be better to look elsewhere. If you still book a connection with SAS, just make sure you have a generous layover.
Have you had trouble with delayed flights by SAS or any other European airline? If that's the case, contact us today to see if you qualify for compensation.Check Your Flight
Air France - 8th Place
Some might expect the flag carrier of France to score a little better than it did. Air France takes our 8th place, right in the middle, with 78 points. It's important to specify that for the reliability category, some data relating to passenger and load numbers was unavailable, so those zero-value entries severely impacted the score for this metric.
That said, Air France does a lot of things well. The airline's ranking on the 2023 World's Top 100 Airlines Ranking was 7, so Air France tops the group for professional reviews. In addition to this, Air France scores above average for comfort, price, safety, and lounge reviews.
Aside from reliability, Air France scores poorly in an important category: customer reputation. Out of 5 stars, their average review score was a dismal 1.9.
Vueling - 9th Place
Simply put, Vueling is reliable, safe, and cheap. If we were only evaluating these 3 categories, Vueling would rocket into the number 3 spot overall. But since this is a detailed look at the best European airlines, the Spanish low-cost airline takes 9th place.
And now the not-so-good stuff. Vueling is our worst airline for comfort and scores below average for customer reputation and travelling as a family. It's more towards average for lounge reviews and professional reviews. All things considered, Vueling's score wasn't too bad at 71 points.
Vueling's somewhat mediocre place on our list doesn't seem to stop passengers from using the airline. In 2022, more than 30 million people chose the carrier for their flights. For an airline that balances cost and reliability, only Iberia is better.
LOT Polish Airlines - 10th Place
LOT Polish Airlines is a safe airline to travel on, according to our research. They had zero accidents during the period we reviewed. The airline also scores solidly for family travel and comfort, which are important categories to many.
Operating since as early as 1928, LOT is one of the world's oldest carriers. The airline received a total score of 65 out of 120, so it's safe to say it's not too bad. Our team could not find data on LOT Airlines' revenue per seat mile, so it gets the lowest score for this metric due to a lack of information. The Polish national carrier also scored poorly for professional reviews. Only 3 airlines did worse.
TAP Air Portugal - 11th Place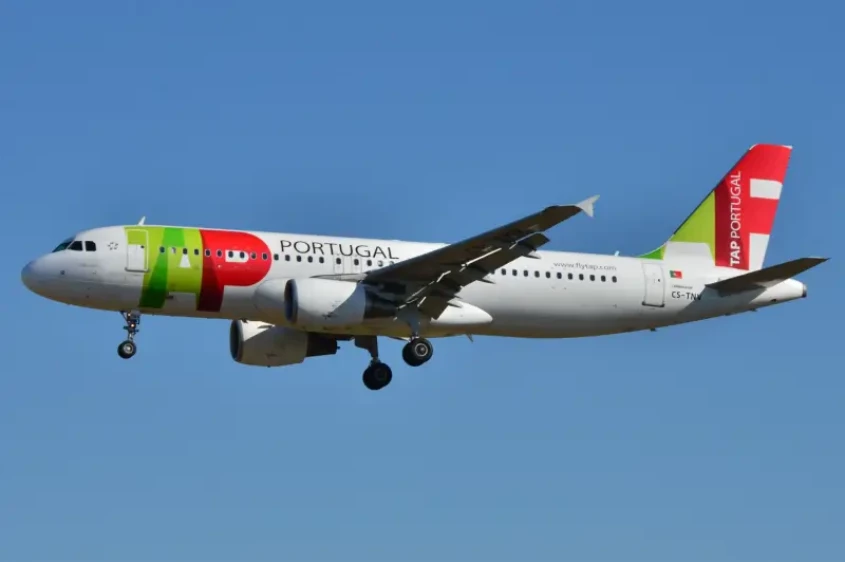 With annual passengers around the 13 to 14 million mark, TAP Air Portugal definitely gets the job done. However, the airline's roughly 2,500 flights per week are the most likely on our list to encounter a delay. In both 2022 and 2023, TAP was the worst-ranking European airline for on-time percentage. Those numbers are 61% and 58%, respectively. Approximately 2 out of every 5 flights don't land on time. Keep this in mind if you're planning a connection.
As for the positives, TAP scores above average for pet and family travel and airline lounges. If you can get past the high chance of a delay, this airline, with 64 overall points, has a lot going for it.
We also need to note that TAP Air Portugal was one of the airlines that had a safety incident in 2022. The accident occurred on the runway when the plane hit a motorcycle carrying two passengers. Both were killed. This gave the airline the worst overall score for safety, drastically affecting its overall position.
Wizz Air - 11th Place (another tie)
Wizz Air also earns the 11th spot on the list with 64 points - our second tie. After Vueling, this discount carrier is the least comfortable in Europe. Wizz Air also scores the lowest for travelling with pets, as they don't permit any pets other than guide dogs on board. Wizz Air has a below-average customer reputation score and travelling as a family.
On the flip side, Wizz Air is the cheapest airline we reviewed based on revenue per seat mile, so that's definitely worth noting if budget is your primary factor for choosing an airline.
The Bottom 3
Volotea - 13th Place
We've already discussed reliability with other airlines, but if you're looking for the least reliable European airline overall, that "honour" goes to Volotea (if you don't count Air France since the data was incomplete). The AirAdvisor team could not find revenue numbers for Volotea, so the airline scored the worst in this category as well and ended with a total score of 60 points.
Alternatively, Volotea is the second-best carrier for customer reviews, which definitely says something about the overall passenger experience. Another positive is Volotea's safety record - the airline went without an incident from January 2022 to September 2023.
Ryanair - 14th Place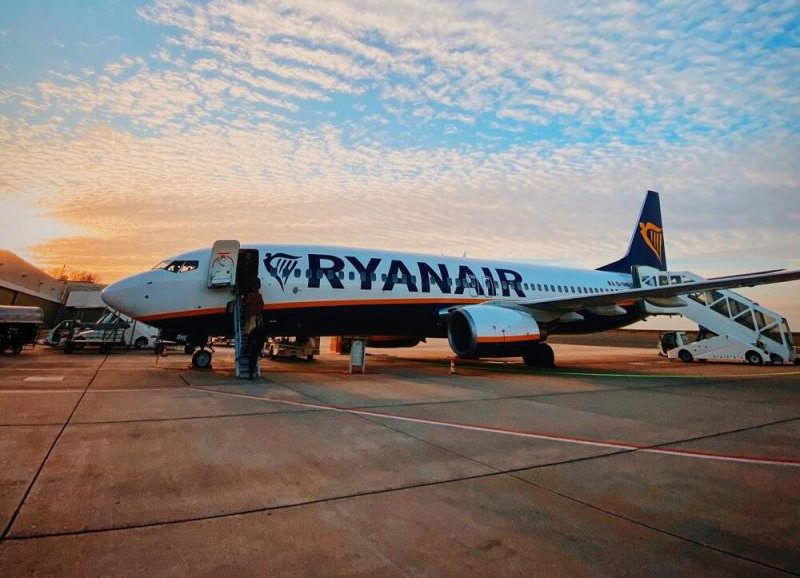 There's one thing our 14th-place finisher does really well, and that's keeping your travel costs down. Although its position in our AirAdvisor list is almost at the bottom, you can't beat Ryanair's revenue per available seat mile, which is among Europe's lowest at the fourth-cheapest.Additionally, Ryanair had the best reliability score of all the European airlines we researched.
Based in Dublin, this leader in the low-cost airline game doesn't score very high in categories like comfort or flying with pets. Ryanair did have a safety incident in 2023, resulting in deducted points, and ranks poorly based on customer reviews. Overall, Ryanair is just behind Volotea with 54 total points.
Basically, Ryanair has some things it does really well and others that land it as the worst airline in Europe. But if you need to keep your flight budget low while maintaining your flight schedule, this airline is hard to beat.
Air Europa - The Worst Airline in Europe (because someone has to be)
After Iberia and Vueling, Air Europa is the third-largest Spanish carrier. Unfortunately, they have landed in the absolute last spot on our list of the best airlines to fly in Europe. First, let's talk about the good factors for Air Europa, which are the airline's comfort and safety record.
In all categories, Air Europa scored a total of 52 points and had the same issue as LOT and Volotea in that we could not determine the revenue per seat mile. Air Europa is the lowest-ranked European airline for professional reviews, and it's neither cheap nor all that reliable. Avoid it if you have other choices!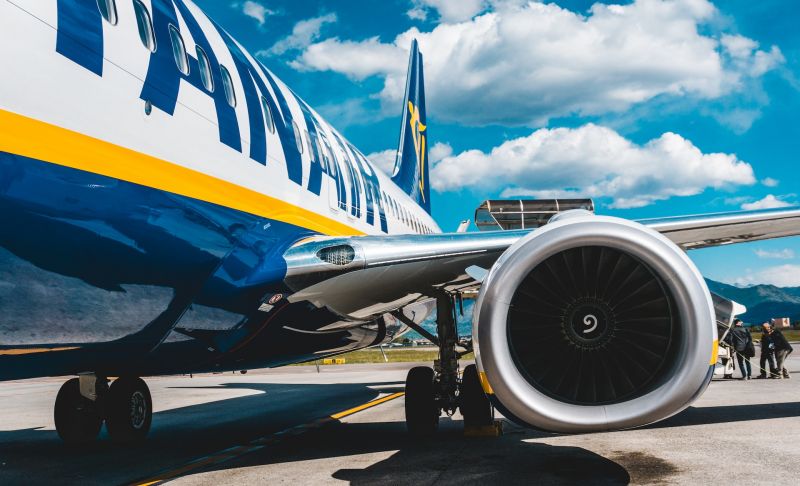 Most Reliable Airline in Europe with the Lowest Disruption Rate
Nobody likes to have their flight delayed or cancelled. That's why it's important to find out the most reliable airline in Europe. For the 2023 AirAdvisor rankings, we used flights from the start of 2022 until the end of September 2023 for the most up-to-date reliability info.
The top European airline for reliability is Ryanair. We reviewed over 1.5 million Ryanair flights, and they have the lowest overall disruption rate. With an on-time percentage of 85% in 2022 and 87% in 2023, Ryanair is consistent. Plus, they carried the most passengers in both years. The only carriers to beat Ryanair's on-time percentage in 2022 were Air Europa and Iberia.
While Iberia was tops for reliability in 2022, the 2023 numbers let them down a little, and Ryanair claimed the top spot. Honourable mention goes to LOT Polish Airlines for 2023 as well since they had the third-highest on-time percentage of 83.71%.
As for cancelled flights, Ryanair doesn't fare nearly as well. Iberia tops the list for the lowest percentage of cancelled flights in both years. So, if you want to minimize the risk of a cancelled flight, Iberia is the best choice.
Experience a flight disruption with any European airlines? You have rights. Use our free flight checker to determine the compensation you're owed.Check Your Flight
Most Comfortable European Airline for a First-rate In-flight Experience
Let's face it: flying can be uncomfortable, but there are things that certain airlines offer to make the experience that little bit better. If you're interested in knowing the most comfortable airlines in Europe, it's a tie between Finnair and Aegean Airlines. Both carriers received the maximum number of points as they offer free Wi-Fi, comfort items on long-haul flights, in-flight entertainment, complimentary snacks and non-alcoholic drinks, and comfortable seats.
Other notable airlines in the comfort category include KLM, Air France, and Lufthansa, who only lost a point because although they offer Wi-Fi, it's chargeable.
If comfort is important to you, especially if you're planning a long flight, you'll want to avoid our worst-ranked airlines, Vueling and Wizz Air.
Safest Airlines in Europe
To judge the safety of our European airlines, we simply looked at whether or not they experienced an accident or safety incident in 2022 or 2023 (up to the end of September). You'll likely be glad to hear that most did not experience any incidents, but unfortunately, 3 of the airlines did: KLM, Ryanair, and TAP Air Portugal.
As a result, the other 12 airlines all received top points in this category for their lack of accidents. We must also note that there were no fatalities in 2 of the 3 accidents we found, even though the planes in these two cases incurred substantial damage. They were either due to a tail strike, which occurs when the tail strikes an object or the ground during either takeoff/landing or a runway excursion due to landing gear issues.
There was one fatal accident in 2022 with a TAP flight from Lisbon to Conakry. The plane collided with a motorbike while attempting to land. The bike crossed the plane's path as it was coming in to land and collided with its right engine. The two motorbike passengers were killed.
Top 5 Airlines Based on Customer Reputation
A good indicator of an airline's overall performance is often found in its reviews. Based on the consolidation of over 600,000 customer reviews from 9 different sources, the best European airlines for reputation (in order) are:
Aegean Airlines - The Greek airline has the highest overall review score of 2.82 out of 5.
Volotea - As the second-highest-scoring European airline in this category, this discount carrier scores 2.64 overall.
KLM - KLM scores fairly well (it's all relative, right?) with an average of 2.63 out of 5.
Norwegian Air Shuttle - This discount carrier has a consolidated review score of 2.6.
Finnair - Not too far behind Norwegian, Finnair scores 2.53 out of 5 with its passengers.
Although these scores may be lower than you'd hope, this metric should still help you pick a suitable airline for your next flight, even if none of the scores are glowing.
Europe's Cheapest Airlines - Top Budget Carriers
Times are getting tougher, and vacation/travel funds are often taking the hit. As a result, it's nice to know that there are some cheaper alternatives out there for your next flight. Overall, Wizz Air was the cheapest airline. We used the passenger revenue per seat mile for each airline in 2022, and Wizz came out on top with €0.023 per seat mile. In fact, Wizz Air's revenue per seat mile is significantly lower than that of the second-cheapest carrier.
Other notable budget-friendly carriers are Iberia, with an average seat mile revenue of €0.058, and Vueling, with an average of €0.069.
To round out the top 5 cheapest airlines in Europe, we found that Ryanair's seat mile revenue was €0.071, and SAS' average revenue was €0.073.
NOTE: In this category, we do have to mention that information for Volotea, LOT Polish Airlines, and Air Europa was not available, which may affect the outcome slightly.
Most Expensive European Airline
On the other hand, with the same caveat that data was unavailable for every airline, the most expensive European airlines are KLM and Lufthansa. Since these are both flag carrier national airlines, it may not be all that surprising that they are pricier.
KLM's average revenue per seat mile was €0.086, and that number for Lufthansa, the most expensive airline we reviewed, is €0.088.
Although cost is an important factor for many travellers, KLM and Lufthansa score well for things like comfort and both professional and customer reviews. In a sense, you might get what you pay for if you value these criteria.
Best European Airlines for Family Travel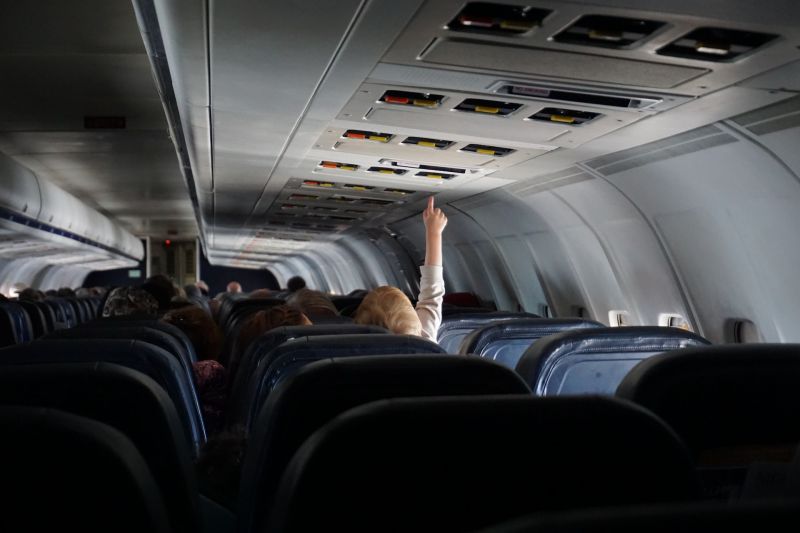 Travelling as a family can be a bit stressful, but some airlines aim to take some of that stress away. The best airline in Europe for families is KLM, which gets the maximum points in every category. They have a family seating policy, free stroller check-in, and kids' meals to keep the littles happy, as long as you book them in advance.
In truth, many of the airlines we looked at are family-friendly. Aegean, Air France, Iberia, LOT, Ryanair, Lufthansa, Norwegian SAS, and TAP scored just below our overall winner.
Air Europa, Volotea, and Finnair are less desirable family airlines as they don't offer a family seating policy or free seat selection for minors. Families can easily get around this by paying to book their seats in advance.
Our worst scorers in this category are Wizz Air and Vueling, as you have to pay to select seats for minors, and they lack an entertainment system.
Top 6 Airlines for Lounge Reviews
If you're one of those travellers who enjoy spending time in airport lounges before your flight or during a layover, this category will be of particular interest to you. Tied for the top spot with an average lounge review score of 4.3 out of 5 are Aegean Airlines and Finnair, as judged by the customers who frequent the lounges.
The next two places belong to Iberia (4.17) and Norwegian Air Shuttle (4.1). Lufthansa and Air France round out the top 6 European airlines for lounges with average scores of 4.0 and 3.9, respectively.
The Most Pet-Friendly European Airlines
It's not common to travel with a pet, but when you need to, you need to. Instead of leaving your furry friend (or bird, in some cases) at home, there are 5 airlines that all get top marks for top-notch pet policies. They are:
Aegean Airlines
TAP Air Portugal
Lufthansa
KLM
SAS
Each airline offers the chance to bring your small pet with you in the cabin, lets you ship or travel with large pets as cargo, and welcomes pets into the airline-branded lounges. That should be everything you need to have a positive European travel experience with your pet.
AirAdvisor European Airline Rating 2023: Carriers Ranked
| | | | | | | | | | | | |
| --- | --- | --- | --- | --- | --- | --- | --- | --- | --- | --- | --- |
| | Ranking | Consolidated score | Most Reliable | Most Comfortable | Safest Airline | Cheapest Airline | Customer reputation score | Air Lounges reviews | Professional reviews | Family | Pets |
| Iberia | 1st place | 10.56 | 14 | 7 | 13 | 14 | 5 | 14 | 14 | 8 | 6 |
| Aegean Airlines | 2nd place | 10.33 | 5 | 10 | 13 | 7 | 15 | 15 | 10 | 8 | 10 |
| Finnair | 3rd place | 9.89 | 7 | 10 | 13 | 9 | 11 | 15 | 12 | 6 | 6 |
| Lufthansa | 4th place | 9.67 | 8 | 9 | 13 | 4 | 10 | 12 | 13 | 8 | 10 |
| KLM | 5th place | 9.22 | 12 | 9 | 2 | 6 | 13 | 10 | 11 | 10 | 10 |
| Norwegian | 5th place | 9.22 | 10 | 6 | 13 | 13 | 12 | 13 | 2 | 8 | 6 |
| SAS | 7th place | 8,78 | 3 | 7 | 13 | 11 | 9 | 12 | 6 | 8 | 10 |
| Air France | 8th place | 8.67 | 1 | 9 | 13 | 10 | 5 | 11 | 15 | 8 | 6 |
| Vueling | 9th place | 7.89 | 13 | 1 | 13 | 13 | 4 | 8 | 8 | 5 | 6 |
| LOT Polish Airlines | 10th place | 7.33 | 6 | 8 | 13 | 5 | 8 | 7 | 5 | 8 | 6 |
| TAP Portugal | 11th place | 7.11 | 11 | 7 | 0 | 8 | 7 | 10 | 3 | 8 | 10 |
| Wizz Air | 11th place | 7.11 | 9 | 2 | 13 | 15 | 6 | 9 | 4 | 5 | 1 |
| Volotea | 13th place | 6.67 | 2 | 4 | 13 | 4 | 14 | 5 | 9 | 6 | 3 |
| Ryanair | 14th place | 6 | 15 | 0 | 2 | 12 | 3 | 6 | 7 | 8 | 1 |
| Air Europa | 15th place | 5.78 | 5 | 7 | 13 | 4 | 6 | 4 | 1 | 6 | 6 |
Criteria and Methodology
Our team spent many hours compiling all the data to determine the best airlines in Europe. These are the categories we used and the factors that went into calculating each airline's score:
Reliability: We used published data from OAG.com to get the on-time statistics for each airline. Our data set includes everything from 2022 to September 30, 2023. In all, we used more than 5.5 million flights. The key components of this score are on-time percentage, which is the number of flights that arrived on time divided by the total flights, and cancelled flights, the number of cancelled flights as a proportion of the total flights. We also took into account the total flights, load factor, and number of passengers for each of the European airlines.
Have you been on the receiving end of a last-minute flight cancellation? You may be entitled to compensation. Contact us to find out.Check Your Flight
Comfort: These numbers are based on five factors: seat comfort, availability of comfort items like pillows and blankets on long-haul flights, Wi-Fi availability, snacks and non-alcoholic drinks at no charge, and in-flight entertainment. If the airline offers these, it receives points, if it doesn't, it gets zero.
Safety: This category is binary in that the airline either had an accident in 2022 or 2023, according to IATA, or not. Being accident-free during this period resulted in the most points, whereas if the airline had a safety incident, it received a lower number of points. If there was a fatal accident during this period, the airline received zero points.
Price: Although it was not available for 3 airlines - LOT Polish Airlines, Air Europa, and Volotea, the public data from the remaining 7 airlines was used to calculate the 2022 passenger revenue per available seat mile. This is the airline's reported passenger revenue divided by the number of seat miles offered during the year.
Customer Reputation: Our team consolidated customer reviews from 9 different websites to get a good overall picture. These included Google, Kayak, Trip Advisor, Yelp, Trust Pilot, Consumer Affairs, the BBB, Influenster.com, and Airlinequality.com. The result is data based on 440,437 independent customer reviews.
Airline Lounges: We looked at the airline-specific lounges available and the average customer review score. Higher review scores = higher AirAdvisor score.
Professional Reviews: We combed through 29 different airline industry awards to see if any of our top 15 airlines appeared. The primary focus was on the airlines' position on the World's Top 100 Airlines for 2023 list, followed by other secondary awards, like the Best Airlines in Europe 2023, the World's Best Regional Airlines for 2023, and the World's Best Low-Cost Airlines 2023.
Family Travel - Our family travel scores are based on binary responses in 5 categories. Those are free stroller check-in, a family seating policy, kids' meals (on request), in-flight entertainment systems, and the option for free seat selection for children under 13.
Travelling with Pets: The individual components for this category include whether or not you can take your pet in the cabin on your flight or to the airline lounge and if it's possible to ship your pet as cargo if they're too large for the cabin. If the airline allows each of these factors, they'll score the highest.
Conclusion
It's easy to focus everything on Iberia because they scored the highest overall. But in reality, every European airline on our list has its own pros and cons. It's up to you to decide what's most important. If it's cost, consider Wizz Air. For reliability, Ryanair should be your top choice. For comfort, you can't go wrong with Aegean or Finnair. Travelling as a family? KLM is the airline for you.
Hopefully, this information will guide your next flight purchase when you're faced with the choice between a few airlines. Happy flying!
FAQs
What is the best European airline overall?
According to AirAdvisor's extensive research, Iberia is the top European airline for your next trip. The airline is reliable, affordable, and safe, and its lounges are some of the best. Iberia also scores well in the category of professional reviews, where it was ranked 14th in the world for 2023.
What are the top 3 airlines in Europe?
Europe's best airlines are Iberia, Aegean Airlines, and Finnair. Iberia is the best overall and offers the most selection of destinations. Aegean Airlines is well-reviewed by customers, and Finnair can offer a personal touch that larger airlines can't. Each airline offers a comfortable in-flight experience and good on-time percentages to avoid delays.
No feedback