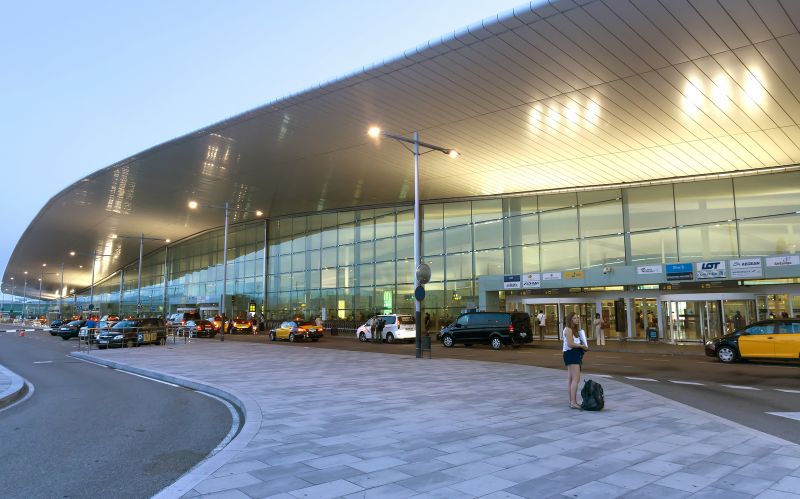 El Prat Airport, officially known as Barcelona-El Prat Josep Tarradellas Airport, is a modern and well-equipped international airport that's the second-largest airport in Spain and one of the busiest airports in Europe. It serves as a hub for multiple airlines including Ryanair, Iberia, Air Europe and Vueling. If you've recently had an inconvenient experience as a passenger travelling from Barcelona Airport, this article is for you.
While compensation is available for a range of airport disruptions, claiming it is not always the most straightforward of processes. Luckily, you can lean on us at AirAdvisor to help you navigate the process and receive the compensation you're entitled to. In this article, we focus on the various forms of compensation you can claim as an El Prat passenger, and how to claim them.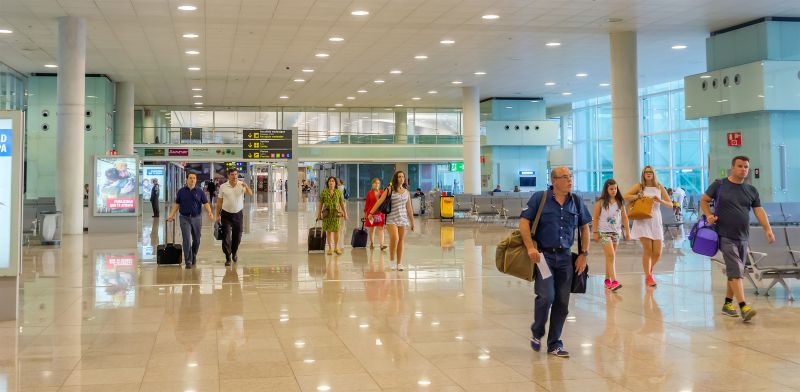 How to Claim Barcelona Airport Flight Delay Compensation
Below, you can explore the details about flight delay compensation at El Prat, including what your rights are in the case of a delayed flight and how much compensation you can be eligible to claim:
Passenger Rights in Case of BCN Flight Delay
If you're travelling from Barcelona-El Prat Josep Tarradellas Airport (BCN) and experience a flight delay in excess of 3 hours, you may be entitled to assistance or able to claim compensation under European Union (EU) law, specifically EU Regulation 261/2004. These rights apply to all flights departing from an EU airport or arriving in the EU on an EU airline, regardless of your nationality, as a passenger. Below, you can explore a list of the eligibility criteria for delayed flight compensation:
The delay must have been the airline's fault, for example, a technical aircraft issue or crew scheduling problem.
The delay must have been a minimum of 3 hours.
The delay must not have been a result of an issue outside of the airline's control, for instance, severe weather, political unrest or a natural disaster.
You must have arrived at your final destination at least 3 hours late.
You must claim compensation within 3 years of the delayed flight.
Find out if you are owed compensation for a disrupted flight.Check Your Flight
How Much Can You Claim for BCN Delay
When considering how much you can claim for a Barcelona Airport flight delay, it's important to note that the amount you can claim depends on the distance of your flight and how long the delay lasted. For example, if your flight was less than 1,500 km, you can be eligible for €250 in compensation for a delay or three or more hours. Typically, you can claim up to €600, depending on the circumstances surrounding your delay.
If your flight is delayed by two hours, for instance, you're not eligible for financial compensation, but the airline must provide you with food and drink, access to communication and accommodation if necessary.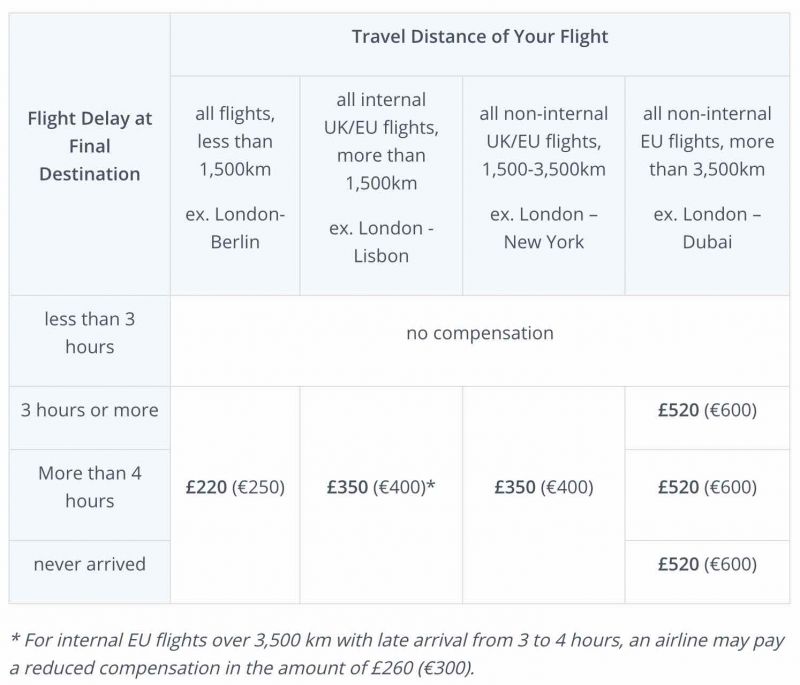 El Prat Barcelona Cancelled Flight Compensation & Refund
Flight cancellations are an unfortunate but common occurrence at airports worldwide, and BCN Airport is no exception. Flights can be cancelled due to various reasons, for example:
aircraft technical issues that make flying unsafe
crew shortages, for instance, pilots or cabin crew being unable to work
adverse weather conditions like snow or strong winds that make it impossible to take off or land safely
issues with air traffic control, like equipment failure or strikes
security threats, such as terrorist activity or the discovery of suspicious packages
natural disasters, such as hurricanes or earthquakes
civil unrest or political instability, for example, protests or riots
complex maintenance problems that require lengthy resolution
unforeseen circumstances, such as a medical emergency on board or a passenger refusing to comply with safety regulations
operational difficulties, including mismanagement or scheduling errors
If your flight departing from El Prat Airport is cancelled, you may be entitled to cancelled flight compensation as well as a ticket refund, depending on the nature of the cancellation.
Figuring out how much you are owed for a disrupted flight can be complicated. We're here to help. Let us assess your compensation for you.Check Your Flight
Cancelled Flight Law in Europe
In the event of a cancelled flight at Barcelona-El Prat Josep Tarradellas Airport, you're covered under European flight law. There's a requirement for airlines, under EU261, to offer you the choice of a full refund of your ticket or an alternative flight to your destination, if they cancel your flight for any reason.
Whether you receive compensation on top of a refund or rebooking depends on the circumstances of the cancellation. For example, if an airline cancels your flight out of Barcelona Airport for reasons within their control and within 14 days of departure, you're likely eligible to claim compensation. Additionally, the airline must provide you with basic amenities, such as food and drink, access to communication, and accommodation if necessary.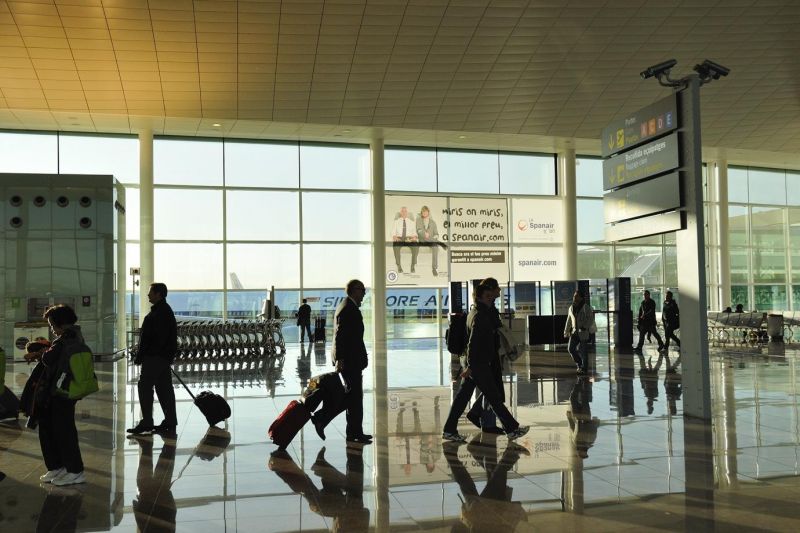 Barcelona BCN Cancelled Flight Compensation You Can Claim
If the reason for your cancelled flight at Josep Tarradellas Barcelona El Prat Airport was the airline's fault, you may be eligible to claim up to €600 in compensation per person. The exact amount you receive depends on the length of the delay and the flight distance, with passengers on shorter flights under 1, 500 km eligible for up to €250 and longer flights over 3,500 km eligible for up to €600.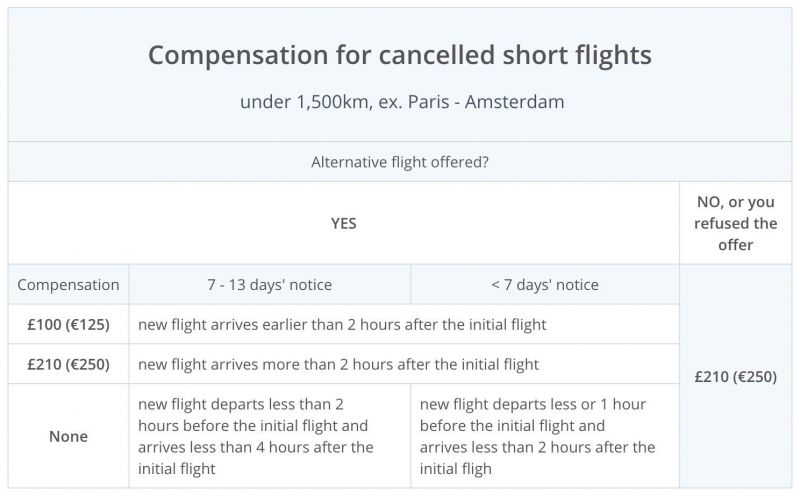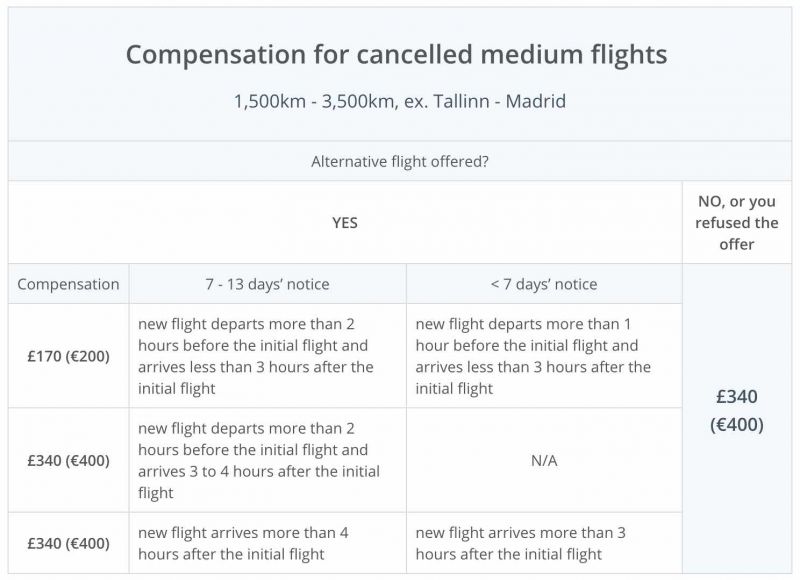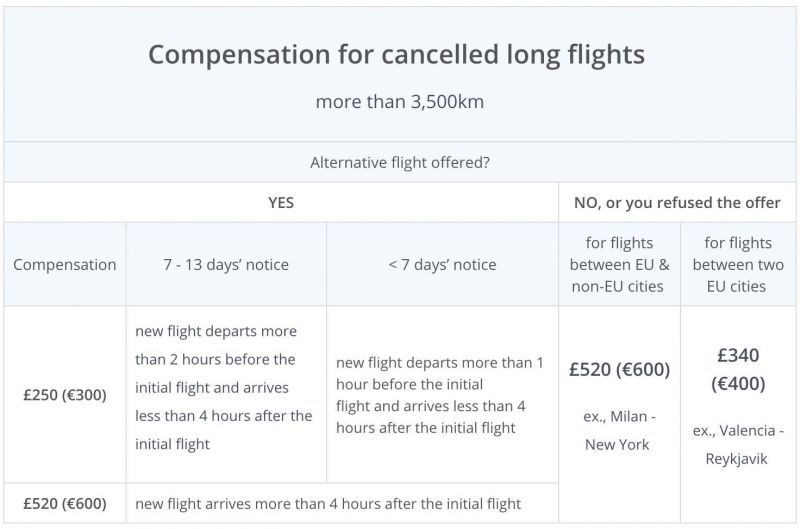 Denied Boarding at Barcelona-El Prat
If you're denied boarding at Barcelona International Airport due to overbooking by the airline, you may be eligible for financial compensation under EU Regulation 261/2004. This regulation guarantees that, if you're travelling within the EU, you have the right to receive a refund of your ticket cost or to be rerouted to your destination, as well as potentially receive free meals, accommodation and telephone access. The amount of compensation ranges from €250 to €600, depending on the distance of your journey and the specifics surrounding the denied boarding.
Note, airlines aren't required to pay compensation if the denied boarding was caused by extraordinary circumstances beyond their control, such as a natural disaster.
Claim Barcelona-El Prat Airport Compensation With AirAdvisor
At AirAdvisor, we acknowledge that flight disturbances can cause significant inconvenience for individuals departing from Barcelona Airport, whether they relate to delays, cancellations or boarding denial. As such, we have a commitment to ensuring the process of claiming compensation for flight disruptions through us is as easy and stress-free as possible. Our expertise and dedication mean you can rest assured, knowing we're dedicated to working tirelessly to help you receive the compensation you deserve.
With our straightforward online claim form, all we require from you is for you to enter your flight details and any other relevant information. We'll take care of the rest, from evaluating your case to handling the legal process on your behalf.
AirAdvisor operates on a "no win, no fee" basis, so you'll only be charged if you receive compensation for your flight disruption. This fee covers all legal and administrative costs related to your claim. We believe that this "no win, no fee" allows for a fair and transparent process for everyone involved.
Claim with AirAdvisor and get up to €600 compensation. Find out how much you're owed today.Check Your Flight
Barcelona Airport BCN Questions and Answers
Below, you can explore some FAQs about Barcelona-El Prat flight disruptions:
Why do flights get delayed at Barcelona Airport?
There can be many reasons, however, air traffic control restrictions, late aircraft arrivals and technical issues are three of the most common reasons for flight delays at this Spanish airport.
How do I claim compensation if my flight from El Prat was delayed or cancelled?
If you experience a delay or cancellation of your flight at Barcelona BCN, you can either try to pursue compensation from the airline yourself, or you can opt to enlist the help of AirAdvisor's expert team to handle your claim.
What to do if I am denied boarding at Josep Tarradellas Barcelona El Prat Airport?
If you're denied boarding at Barcelona Airport, your first step should be to ask the airline for an explanation, preferably in writing. Common reasons for boarding denial include overbooking or the passenger not meeting travel document requirements. If the airline is responsible for your boarding denial, you may be eligible for compensation under EU261.
Be sure to keep all relevant documentation to support your claim. If you encounter any difficulties when rescheduling your flight or getting a refund after boarding denial, AirAdvisor can help you.