Turkish Airlines cancelled flights and delays
Turkish Airlines owes other passengers up to €600 (£540) in compensation for Turkish Airlines cancelled and delayed flights.
Do you want to know more how to claim compensation from Turkish Airlines and what to do in such cases?
Turkish Airlines doesn't want you to know your passengers rights, but our team put together all information you need to know to get paid from Turkish Airlines.
This article has been reviewed by a licensed lawyer Anton Radchenko for general accuracy. This is for informational purposes only and is not a legal advice.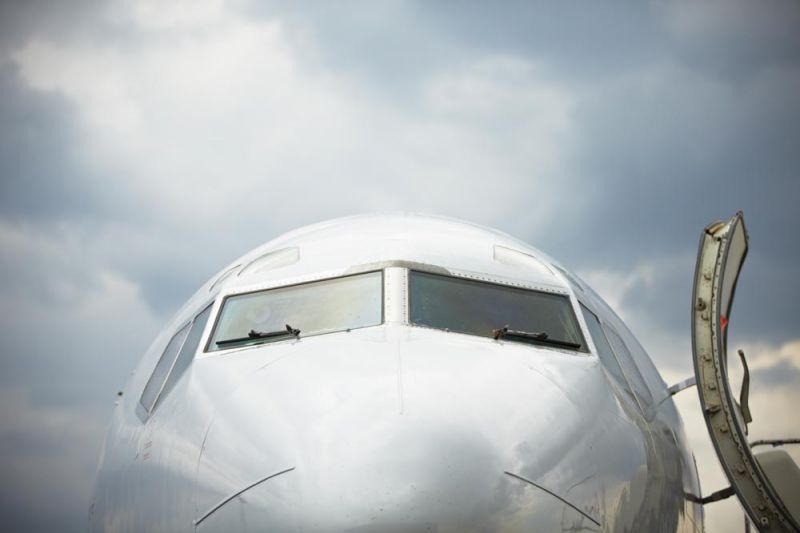 Turkish Airlines is one of the leading airlines in Europe, but even the best companies can suffer from delays, cancellations, overbooking, and other issues. When these kinds of incidents arise, passengers are often left to deal with the consequences.
However, if you have been faced with Turkish Airlines delays or a cancellation, you could be entitled to up to 600€ (£520) in Turkish Airlines delay compensation. Air Advisor can help with this, and our no-win, no-fee approach means that you won't risk a single thing by asking us to help.
Had a Delayed or Canceled Flight to or from the EU?Check Your Flight
Turkish Airlines Cancelled Flights and Delays Compensation
Turkish Airlines cancelled flights and delays do inevitably happen from time to time. But what can you do if your Turkey flights are cancelled? Well, thanks to a special part of EU law, you could be able to claim up to 600€ (£520) per traveller in Turkish Airlines compensation. This applies on all flights departing from European airports, and includes the following passenger rights:
Make a Turkish Airlines flight delay compensation claim for up to 600€ (£520) per person.
Turkish airlines claim compensation for all flights in the last three years.
Make a Turkish Airlines claim for Turkish Airlines delays, cancellation, overbooking, and missed connections.
Turkish Airlines Compensation: How Does it Work?
So, what can you do if Turkish Airlines change your flight, delay you, or cause a cancellation? Well, the best course of action is to go through the Turkish Airlines complaints and compensation procedure to claim the money you're owed. But this can be quite a complicated and time-consuming process.
Air Advisor can make the whole thing a lot easier. Our expert team are very familiar with Turkish Airlines cancellation policy and refund policy, as well as EU laws and passenger rights. We can make a Turkish Airlines delayed flight claim on your behalf to get the Turkish Airlines cancellation compensation you're entitled to.
To get started, use our flight delay compensation calculator to find out how much you could get.
Figuring out how much you are owed for a disrupted flight can be complicated. We're here to help. Let us assess your compensation for you.Check Your Flight
Turkish Airlines Complaints and Compensation: When to Complain?
According to EU 261 and Turkish Airlines delayed flight policy, you can make a claim for delayed flight with Turkish Airlines in the following situations:
Turkish Airlines Cancelling Flights: Steps to Follow
What should you do if Turkish Airlines are cancelling flights and you're affected? Here are the key steps to take:
First, find and speak to an airline representative at the airport who will explain the situation to you in greater detail. They should also be able to answer any questions you might have about things like Turkish Airlines delayed baggage compensation or how to claim a refund from Turkish Airlines.
You should then collect evidence to support your claim. Things like tickets, receipts, photographs, and so on can all be helpful later on when you try to claim compensation or get a Turkish Airlines refund from the company.
Thanks to EU 261, you can also request that the airline covers your basic needs while you wait during a delay or cancellation period. They should provide you with food and drink, and they may even have to pay for your accommodation if you need to wait overnight.
Next, to start preparing your compensation claim, make use of our free online compensation calculator. This will tell you exactly how much compensation you could get.
Note: In situations involving "extraordinary circumstances", like bad storms or terrorist threats at the airport, the airline may not have to pay this kind of cancellation compensation. However, in the majority of cases, you can hold them responsible for delays and cancellations, and Air Advisor can help.
FAQs
Claim with AirAdvisor and get up to €600 (£520) compensation. Find out how much you're owed today.Check Your Flight
Can I Get a Turkish Airlines Refund?
It depends. If you cancel your own flight and didn't book a flexible, refundable fare, you may not be entitled to a refund. But if the airline cancels your flight for reasons beyond your control, you should be able to get a refund.
How Much Time Do I Have to Make My Claim?
According to the details outlined in EU 261, passengers have a total of three years to claim for flight compensation.
EU 261 Compensation Claim: How Much Can You Get?
Up to 250€ (£205) per person for flights under 1,500 km.
Up to 400€ (£330) per person for EU flights over 1,500 km.
Up to 400€ (£330) per person for international EU flights between 1,500 km and 3,500 km.
Up to 600€ (£520) per person for the longest international flights (in excess of 3,500 km).
How to Claim Flight Delay Compensation with Turkish Airlines?
Air Advisor can help you make your claim for delay or cancellation compensation with this airline. We have a team of legal and travel experts who know how to complete the compensation claim process with the best results, and we're ready to work for you to get the money you're owed. Get in touch with our team today to find out more about how we can help.
Claim your compensation with AirAdvisor and get up to 600€ (£520) per person!Check Your Flight
What happened with Turkish Airlines clients